Hello A2 TDI owners,
5 years ago, the Pro Alloy intercooler was launched for the A2. There are now approximately 40 A2s fitted with this no-compromise component. With this post, I am opening another group order phase for the all-alloy intercooler, as used in my TDI120:
http://www.a2oc.net/forum/showthread.php?32986
Those with the intercooler have reported increased performance and refinement, and reduced fuel consumption and harshness.
This intercooler is suitable for all A2 TDIs, whether they be right-hand-drive, left-hand-drive, 1.4 TDI, 1.2 TDI, etc. If your A2 runs on diesel, this intercooler will fit your A2 perfectly.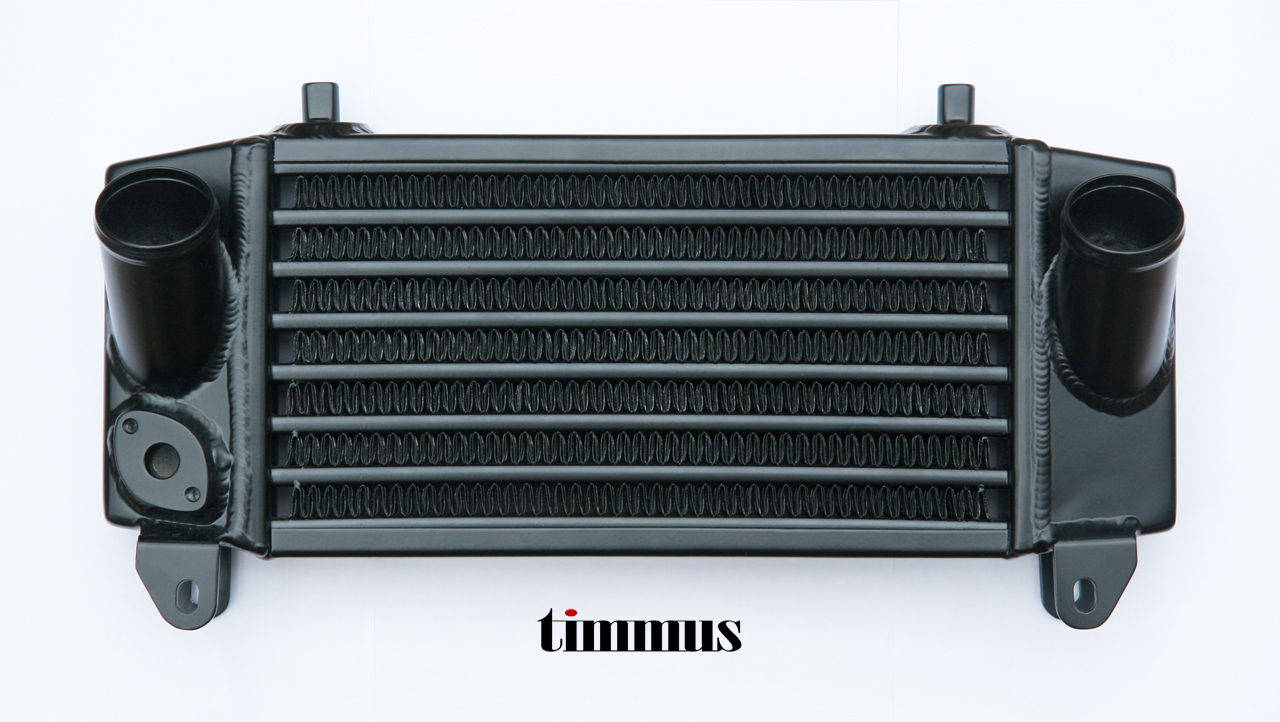 As many A2 TDI drivers will be aware, the original intercooler fitted by Audi is poorly made and unreliable. A failed intercooler results in the car entering 'limp home mode'. Replacements won't always be available from Audi and, even whilst they are, the poor reliability of the original unit remains. As such, a replacement that offers both bullet-proof reliability and increased effectiveness is needed.
To read about the shortcomings of the original Audi unit and existing third-party replacements, please click here.
The all-alloy intercooler that is available for purchase here solves all reliability issues, offers increased cooling capability and fits the car as standard. In order to fit this intercooler, there is no need to modify any components of the car in any way.
For a full description of all the benefits of this intercooler, and how these benefits are achieved, please click here.
The all-alloy intercooler is manufactured by Pro Alloy Motorsport, a UK-based, FIA-approved automotive manufacturer who specialise in race-standard heat exchangers. They have manufactured intercoolers, coolant radiators and fuel systems for Ferrari, Lotus, Noble, Aston Martin, Cosworth, various performance Audis, countless classic cars and many others. Their expertise with alloy manufacturing means they've also been heavily involved in the restoration of
Bluebird K7
. Pro Alloy Motorsport's website can be seen here:
http://www.proalloy.co.uk/
Note that this intercooler for the A2 TDI is not available directly from the manufacturer.
The intercooler uses the later 12mm MAP sensor. If your A2 currently uses the older 18mm sensor, a new 12mm sensor will be needed. A blanking plate for the sensor hole will be provided for use in A2 TDIs that do not have a MAP sensor fitted in the intercooler (such as the TDI90). All intercooler kits are supplied with bolts suitable for mounting the MAP sensor or the blanking plate.
The total cost of the intercooler is £495.
Postage costs are not included.
For UK orders, there are numerous postage options. It is possible to have the intercooler posted directly to your address for circa £15. Alternatively, they can be posted to a garage of your choice or to WOM Automotive, who are my recommended installer. They can also be posted to me, for delivery at a later date when I'm on a UK-wide A2 tour. If a large number of intercoolers are to be posted directly to me or to WOM Automotive, delivery costs ought to be minimal.
International postage can be arranged. Please let me know your address and I'll supply a quote.
The intercooler comes with a 12-month warranty against manufacturing defects, but, if installed properly, it should last as long as the A2 itself. The company who manufacture the unit have tested it to 100psi, so the A2 turbo will never break it! The manufacturer describe themselves as "world champions in customer goodwill", so if you have any problems outside of the standard warranty, they will be happy to help.
Should you wish to purchase an all-alloy intercooler, please post in this thread and/or send me a private message.
This order phase will be open until a threshold number of orders has been reached, after which manufacturing will begin. Based on prior experience, I'd expect the intercoolers to be delivered within 3 to 4 months of this order opening.
Depending on demand, there may be further order phases in the future, but this cannot currently be guaranteed. As such, if you want one now or don't want to risk your current intercooler dying after the manufacturing run, get your name down! Whilst the all-alloy intercooler can be considered a performance product, it is also a product designed for reliability.
Regards,
Tom
Last edited: