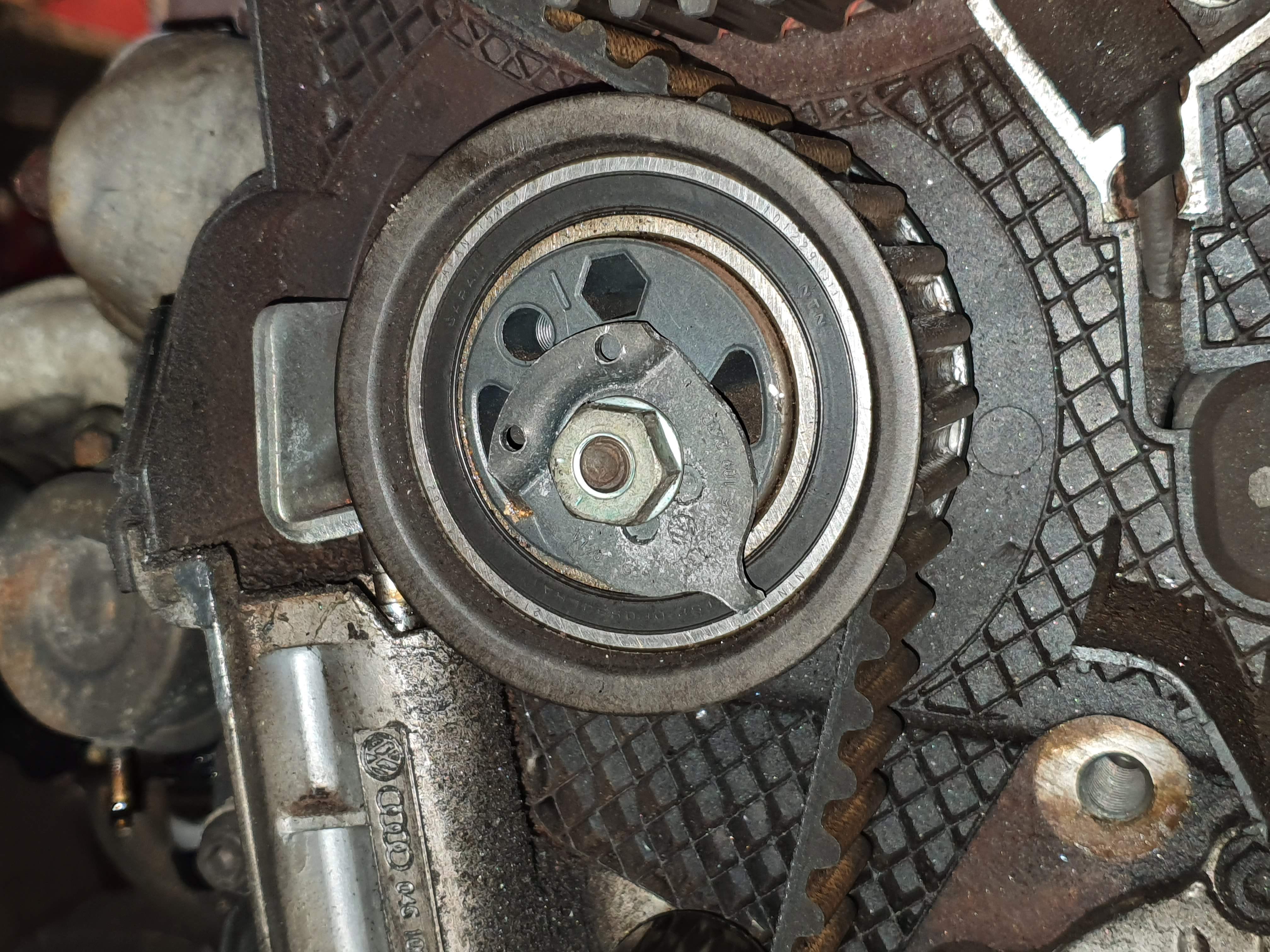 I bought a cheap early 2001 AMF engine with hydraulic tensioner to replace my seized 2003 AMF with friction tensioner, and would like to change the belts and oil chain while it's out of the car.
Obviously (albeit not to me when I bought it) this engine has enough differences to be a major headache. I'm trying to get the plate / vin from the breaker but I was hoping someone with an early hydraulic AMF could give me the part numbers for a complete timing belt with water pump kit, and advise what the part number for the oil timing kit is.
I've found a variety of kits that look close, but have no way to verify them without an identifier, and they don't seem to be covered on the parts diagrams for some reason, the image is there but I can't get them to relate to part numbers and I'm not sure why.