Morning all,
For those of you that missed out on obtaining one of these stunning items to liven up you footwell, now have the chance to show your interest in purchasing one.
Here is where
Group Order 1
came from.
Initially I lost out to an eBay purchase last year which looked like this: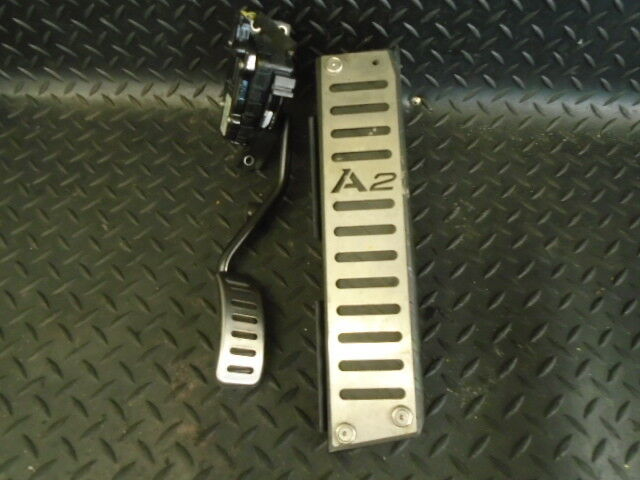 As nice as this item looks I would have preferred to have the 2 changed to not be in Italic type text. So the idea started to get some made.
I contacted a few companies that deal with precision cutting sheet metal and got a very good response from
Cutting Technologies
so armed them with my idea which didn't show my drawing ability at its best: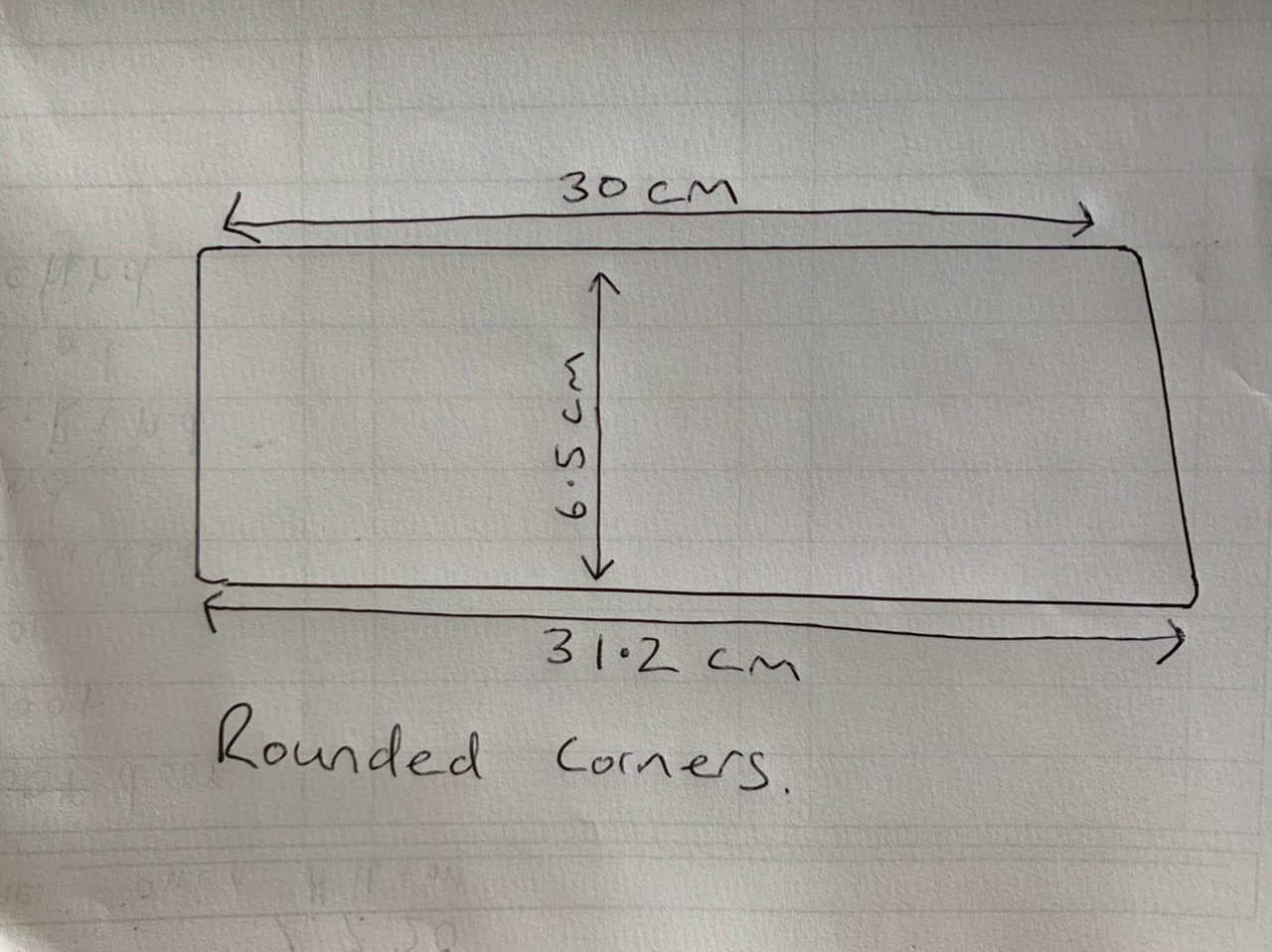 Cutting Technologies required something a bit more detailed so I contacted Paul
@depronman
who produced the CAD file to be used in their machines for the actual cutting of the Marine Grade 3mm Brushed Stainless Steel. Here it is in an early version in a cardboard cutout: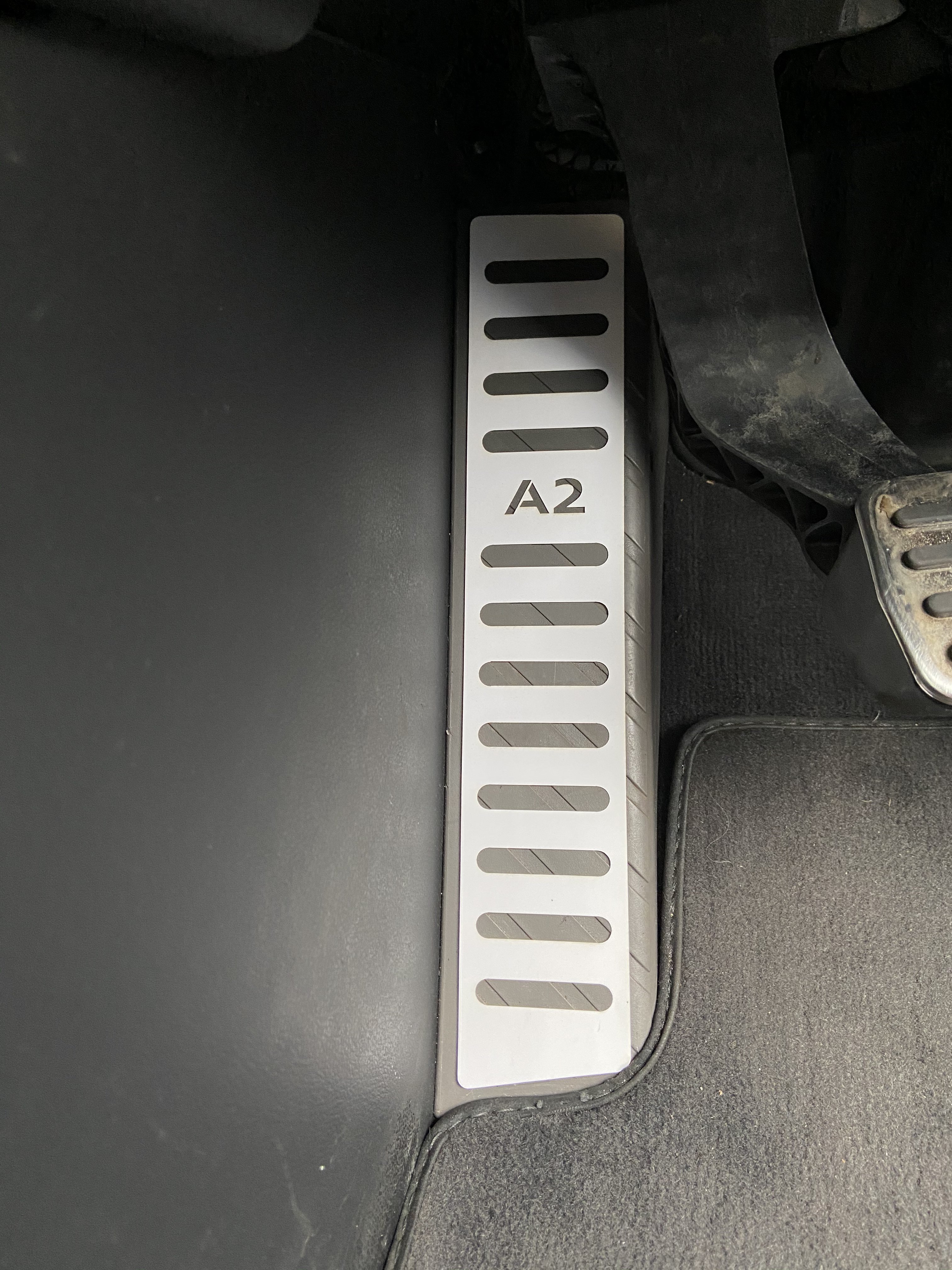 After some discussion here on the forum we collectively decided that it needed to be a little larger and the 'A' of the 'A2' needed to have the little left flick at the top of the 'A'. Paul quickly worked his magic and produced this: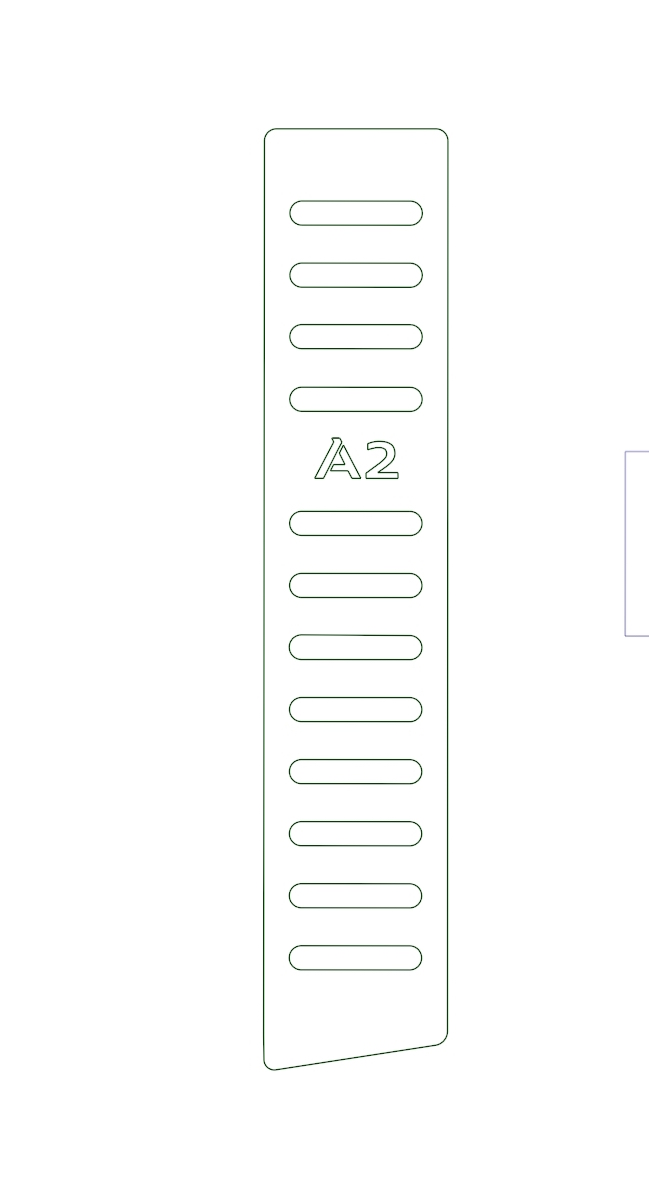 To take the footrests to the next level Paul also made 3D Printed Infills for the Audi TT Style gaps: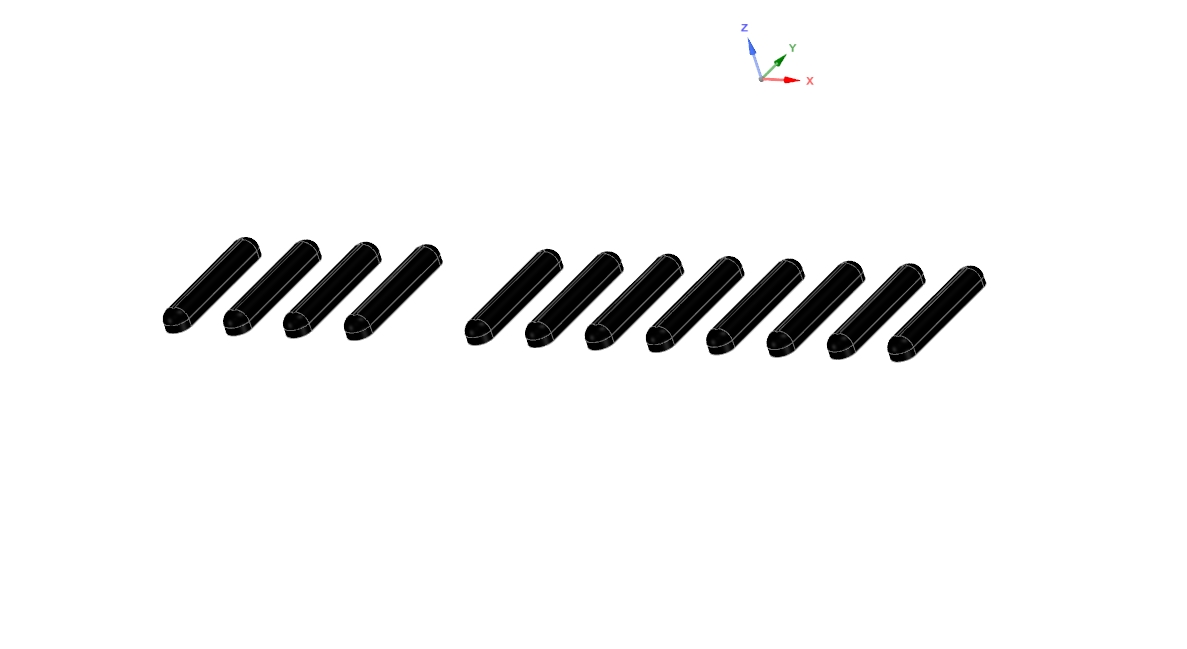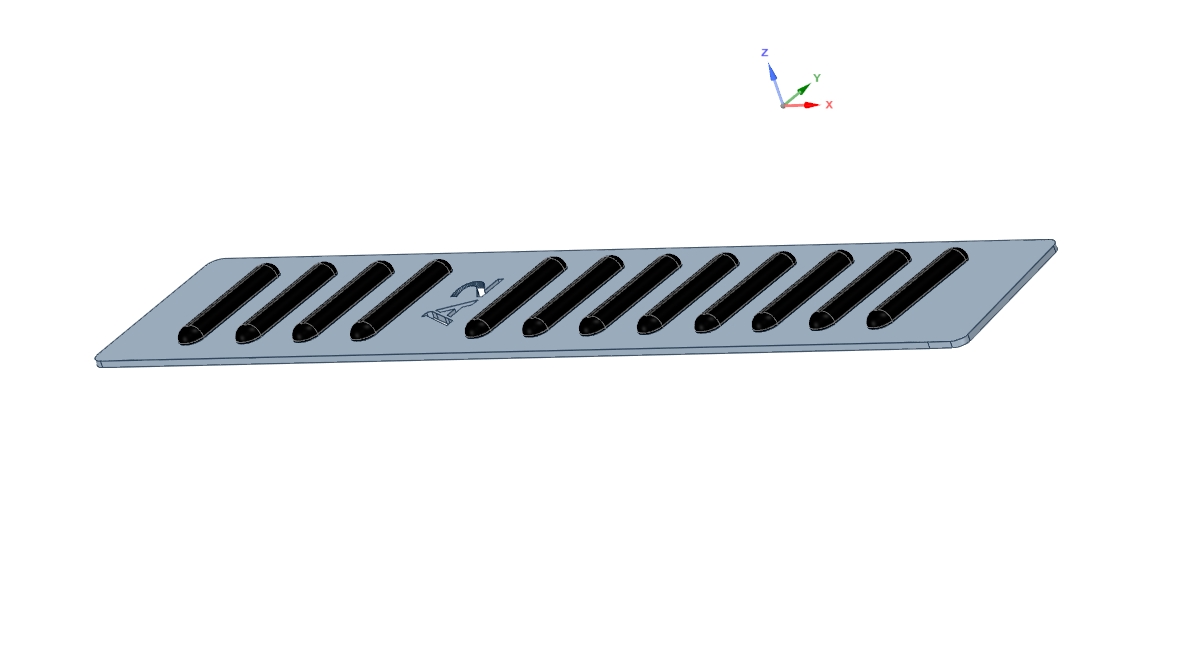 The above quick story is the short version of how this venture came about. If I remember correctly, from the initial post to having these fitted in members A2s was just 1 month. Utterly amazing. Im sure it may not be that quick this time round as we need to get to 93 footrests spoken for to purchase them at the brilliant price of £3.91 delivered to me in Coalville. The price delivered to you with 3M UHB Tape and 3D Printed Infills comes out at £13.46.
The pricing to take the bare item from £3.91 to £13.46 can be seen below but I must say that this isn't a venture for profit, I make no gain from this at all, it actually takes me some time to package everything up and wait in the queue in the local Hermes shop to send them. I am rewarded with a the grin on my face when you add a picture of your footwell sporting its new Bespoke Footrest. My time here is free as I like to help out where I can.
Pricing:
£3.91 for 1 footrest
£2.90 postage for up to 4 footrests, the price increases to £4.20 for 5 or more footrests in a single parcel
£1.75 for 2x 30cm strips of genuine 3M UHB double sided foam tape to adhere your footrest
£0.90 packaging, which includes a padded jiffy bag, printed label and enough tape to ensure its secure
£4.00 for 12x 3D Printed infills which I will receive from Paul prior to dispatching you parcel.
If you wanted to save some money you can always avoid the postage and packaging by collecting from me in Coalville. I'm just 5 minutes off the M1 from either J23 or J22. You can also save money by not opting for the 3M Tape and/or the 3D printed infills. So if you was able to collect and just wanted the bare footrest the cost would only be £3.91. I must say that the Infills are very complimentary though and look fantastic.
For those of you who don't know what the final product looks like, here you go.
They are delivered with a protective film on them and is easily and quickly removed: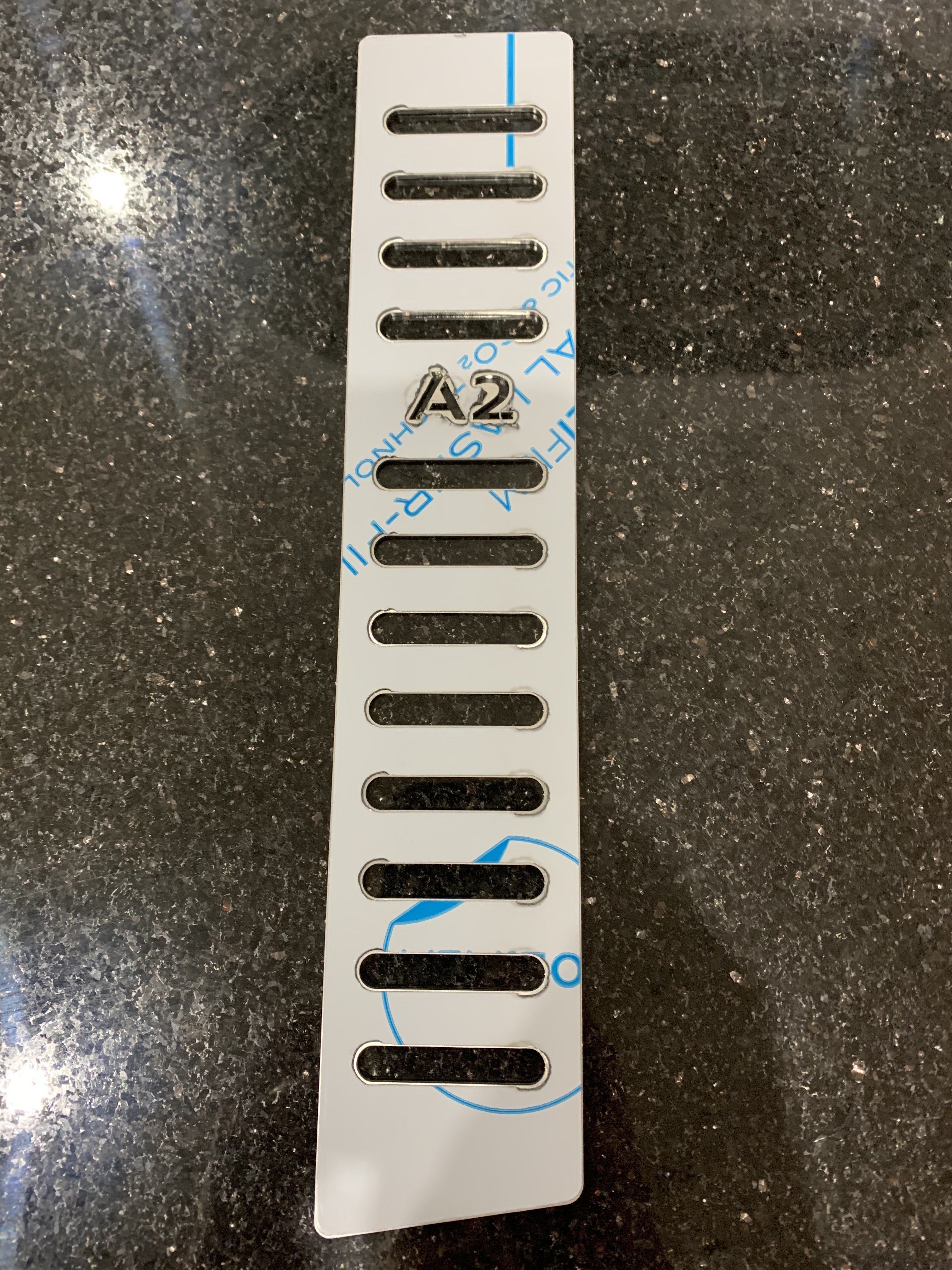 Once said protective film is removed you can see the beauty and detail of the item: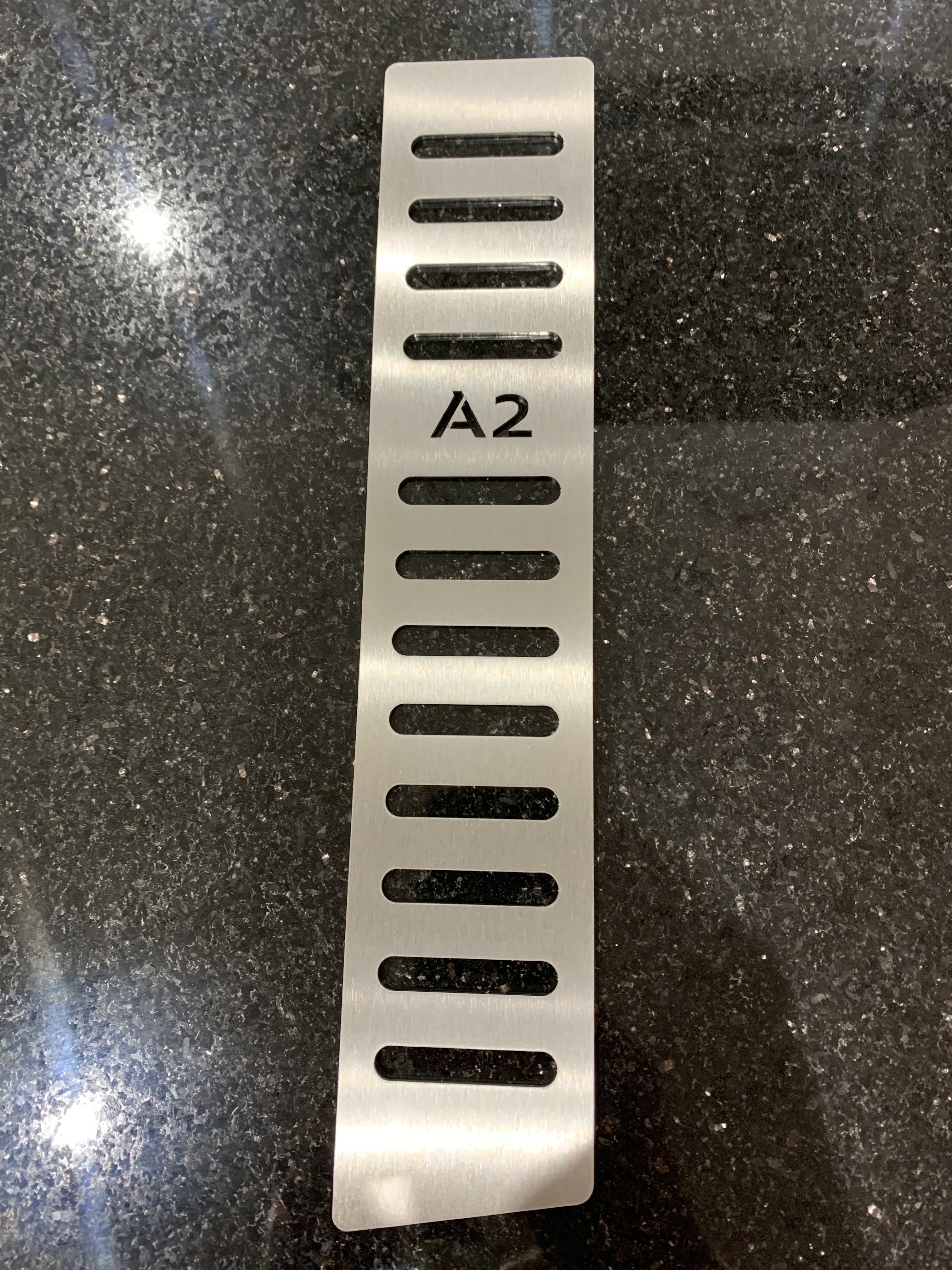 Fitted with the 3M Tape and Pauls Infills looks like this: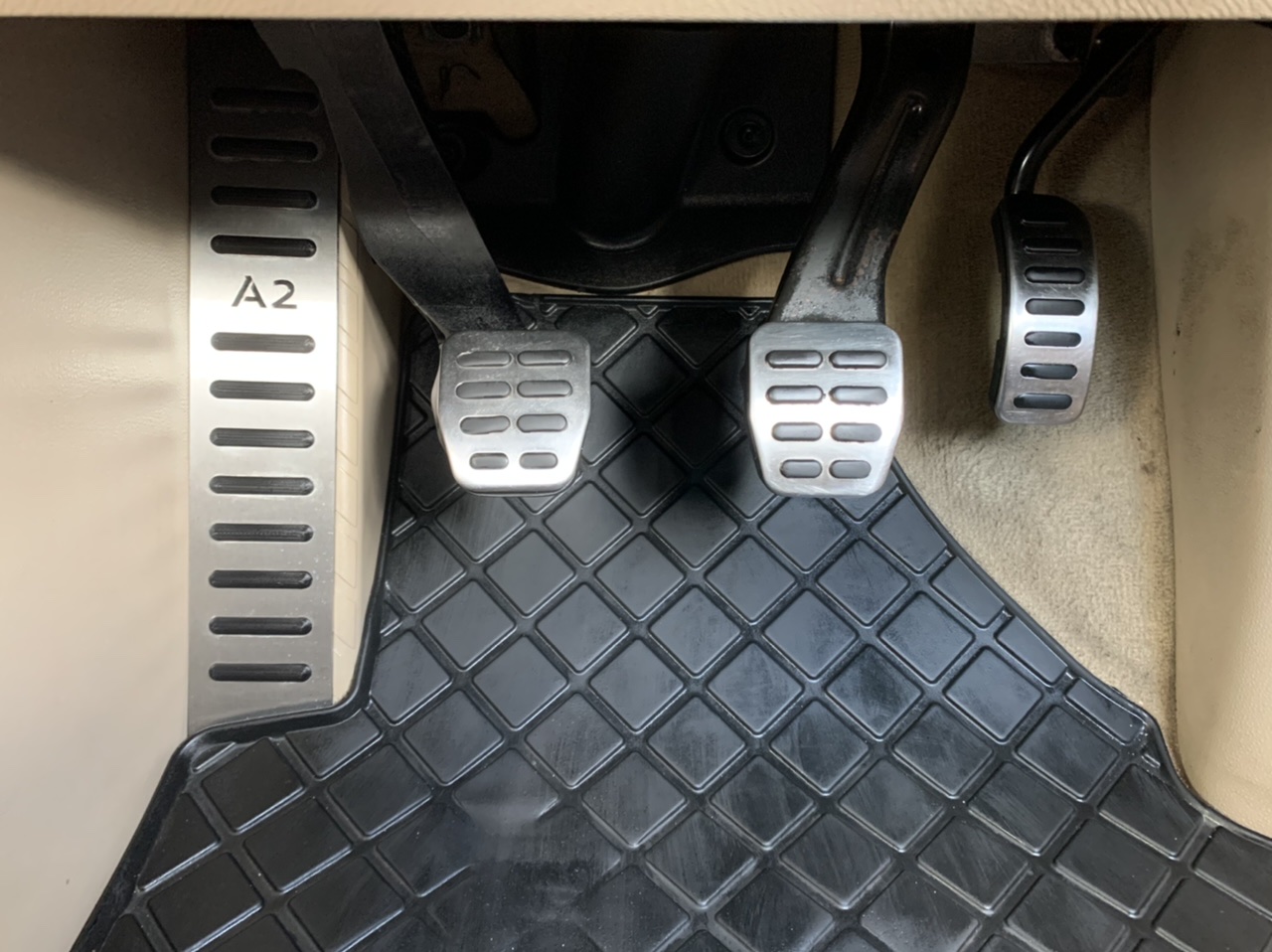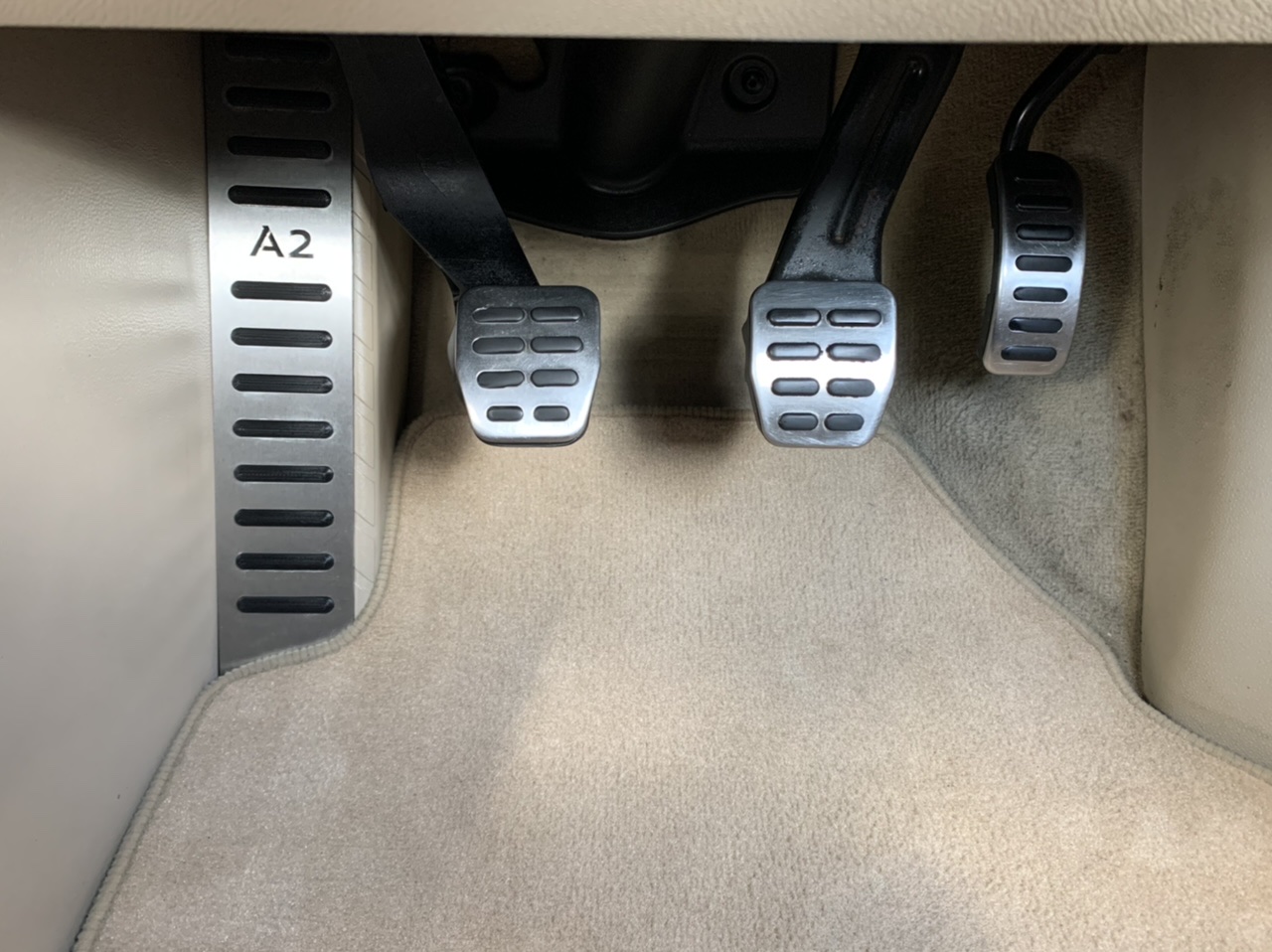 Im sure you agree that these look superb fitted and really update and liven up the A2s footwell. Very OEM looking with Audi TT Pedal Covers.
In Post #2 you'll see the list which I will add your name to once you show interest. To show interest, simply reply to this thread with the following details.
Please ensure you add what options you'd like, mainly do you want 3M Tape, 3D Printed Infills and delivery of collection. You choose whatever works for you:
@2work
1 footrest with 3M Tape and Infills delivered to mainland UK
@2work
1 footrest without 3M Tape without Infills delivered to mainland UK
@2work
1 footrest with 3M Tape with Infills collected
@2work
1 footrest without 3M Tape without Infills collected
Im sure you get the idea.
Please do ask away if you have any questions and also feel free to add you interest. The sooner we get to the minimum order of 93 I will ask for payment and submit the order.
Kind regards,
Tom
Last edited: