Evening,
I'm positive that you like the images Paul has constructed for us, Paul thank you so much again.
Now that you've seen what is on offer, which will be fitted into your A2 in the coming weeks, here is the updated list: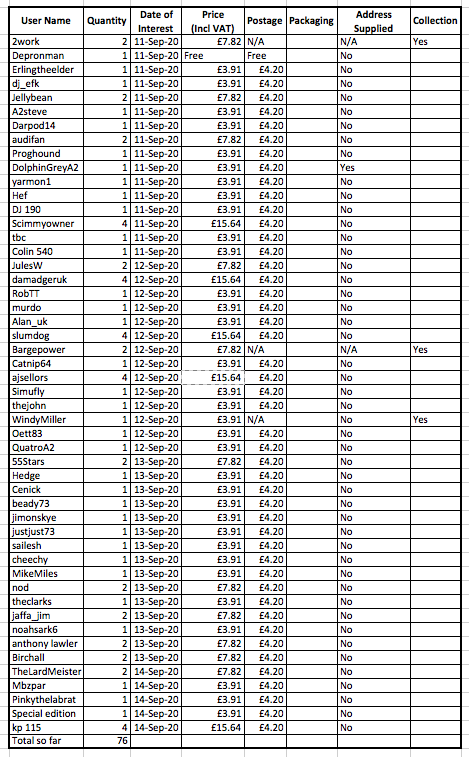 76 of the 93 target now spoken for. This really is great news and I thank you all for your support. I only started this venture after I was a little disappointed (angry?) that the eBay seller lost what I had purchased last weekend, as per post #1.
To keep things simple (probably more so for me and my small brain) and to save messing around with prices again I think I might have to cap this at the target of 93 footrests as per the revised quote. I do see a second order being made in the very near future though, but please do keep showing your interest as we could end up going for the 179 footrest order.
The cut off of the end of the month still stands and if the interest figure goes well over 93 then I will have a further chat with the Admin Team to see if funds are available to opt for there larger order option, it will depend how far over the 93 target we are. I know that we have good backing by the Admin Team on this but I wouldn't want to dump, say 70 footrests on them which might take some time to sell.
As I cannot tell the future, I don't know where the numbers will get to in the next 2 weeks and I also don't know the final decision of the Admin Team. As you probably cannot see into the future either I think you should register your interest now to save waiting for a potential second order.
Kind regards,
Tom
Last edited: