Hi,
MOT's coming up in a week or so, and I'm a bit worried that one of my headlamps might be too opaque to pass. Having read on here the advice about how to restore cloudy headlamps using various grades of wet & dry, I thought I'd try a quick fix first since I'd seen elsewhere (not here I hasten to add) that Brasso can give good results. However I tried this and it hasn't improved it at all. I'd have a go with wet & dry if I was really confident it would work however not so sure now. I'm not sure that the problem is on the outside, you can hopefully see from this photo that there's a mass of tiny cracks visible however running a fingernail over it, it doesn't feel terribly rough. Unless all this is under the lacquer and I've just got to sand that off first?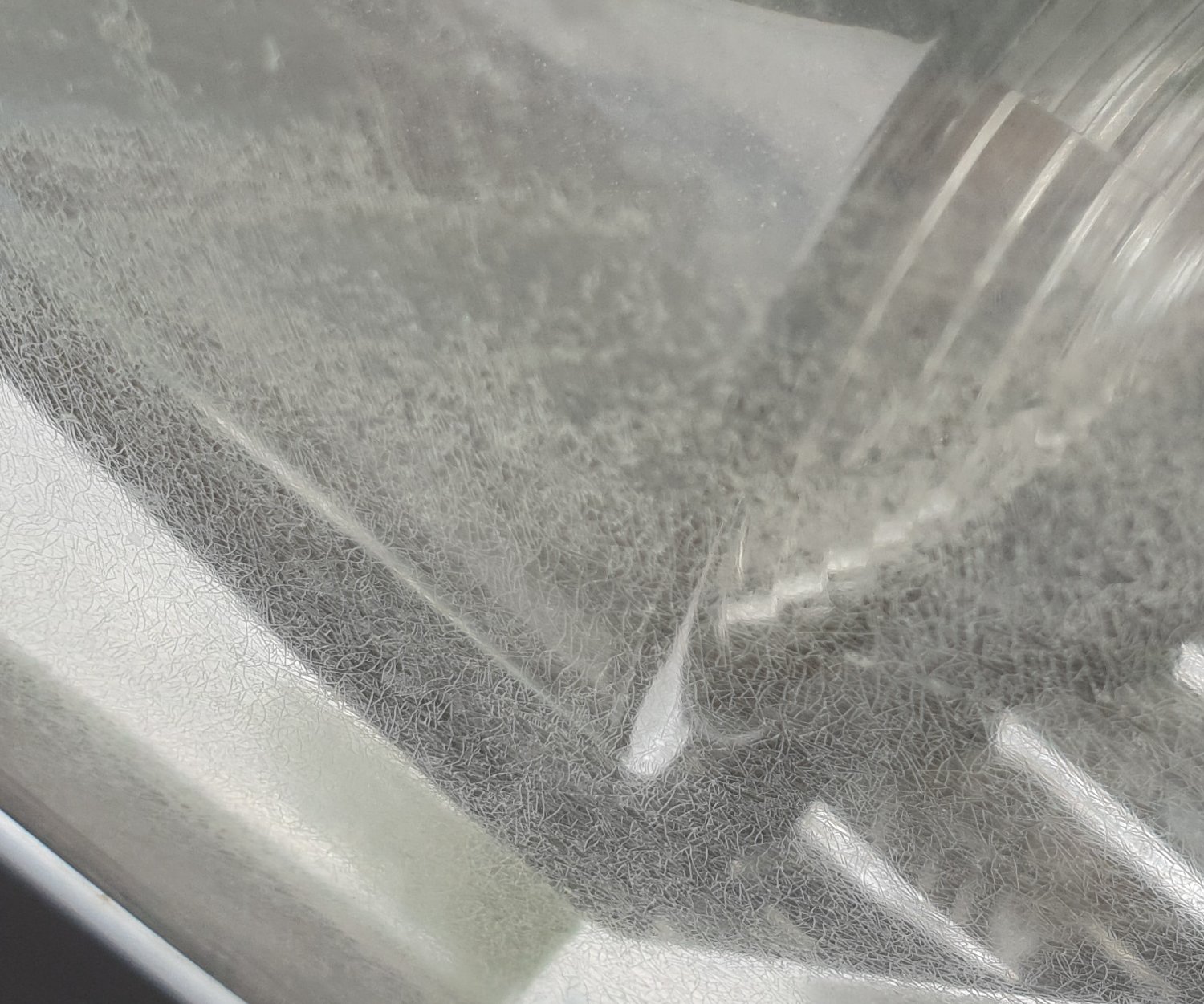 I've since tried the trick I saw someone else suggested here of wiping WD40 over it, and it's improved it a bit, maybe this will be enough to just get it through the MOT. But from my description/photo, do people think this damage might be internal and hence impossible to fix?
Unfortunately even replacing the headlamp unit will be difficult as a previous owner has completely mangled the socket and I can't remove the plug to save my life.