Very nearly bought Ross's blue TDi this week (thank you
@rosscanning
for your time, honesty and pictures!): proposed round trip, 630 miles.
FSi from Yorkshire (thread to come) 580 mile round trip.
The Devon car: bought from South Devon, 530 round trip.
Lasi, the first A2 (and that was only a few months ago amazingly): 9 mile round trip.
Well, this post can only go one of two ways: have I just returned to Sussex from Aberdeen? Lands End perhaps? Nope, under 1/2 a mile from me. Took just over two hours to view the car, go and get the truck-n-trailer, collect the car, drop it at the house, take truck-n-trailer back to workshop and get home again. Poor dog was most confused, she was expecting ten hours in the truck at least. I fear unless someone leaves an A2 in my garden, the short distance record is going to stand for quite a while.
Anyway: was on eBay for £565. Broadly as follows: A2 FSi 2002, no MOT, alternator light up, EML up and going into limp mode, been standing since Christmas. Was filthy in the pictures with green slime around the windows / trims. Hedge in background was bare: no leaves. No bids (again). The ad suggested he was in Heathfield, five miles away. I touched base and it turned out he was down a long track off the lane 1/3rd mile behind my house. I was (and still am) looking for a TDi75 to replace the Devon car that unexpectedly sold last weekend, but it would have been rude not to take a look at this.
A bare SE other than parking sensors oddly: if I was going to tick just one box on the options list it wouldn't be that. Anyway, they didn't help: there's a ding in the bumper.
111K Miles. Owners: three ... people in the UK haven't owned it. I think I'm owner 11
Do you know, it's the oddest thing, it simply doesn't have that look or feel to it. Not at all.
The bad: filthy but cleaner than in the ad. Brake light up. EML as above. Alternator light (ditto), no power steering (I'm gambling on low voltage). Gravel on top of engine (I kid you not: pics to follow). Disgusting underneath: caked in mud, rusty. Yuck.
The good: Actually it sort of does have an MOT by virtue of the six month CV19 MOT extension. Recent battery, recent service (apparently) Full service history religiously every 10K or less, all but three being Audi. Engine literally looks like new inside. A/C works. Full tool-kit, compressor, load cover, two keys (working), hand-pack, false floor present. Not battered inside or out and actually looks like it'll come up very well: one external dent, some odd scratches and some sun-cream burns which hopefully will mop out.
Here she is: meet PYXi, mine for £250 with guarantee she won't be broken and the previous owners get first dibs later if I sell (apols for the pic, it all happned so quickly I didn't have time to get a proper camera and then it looks like I had a thumb in the way as well
):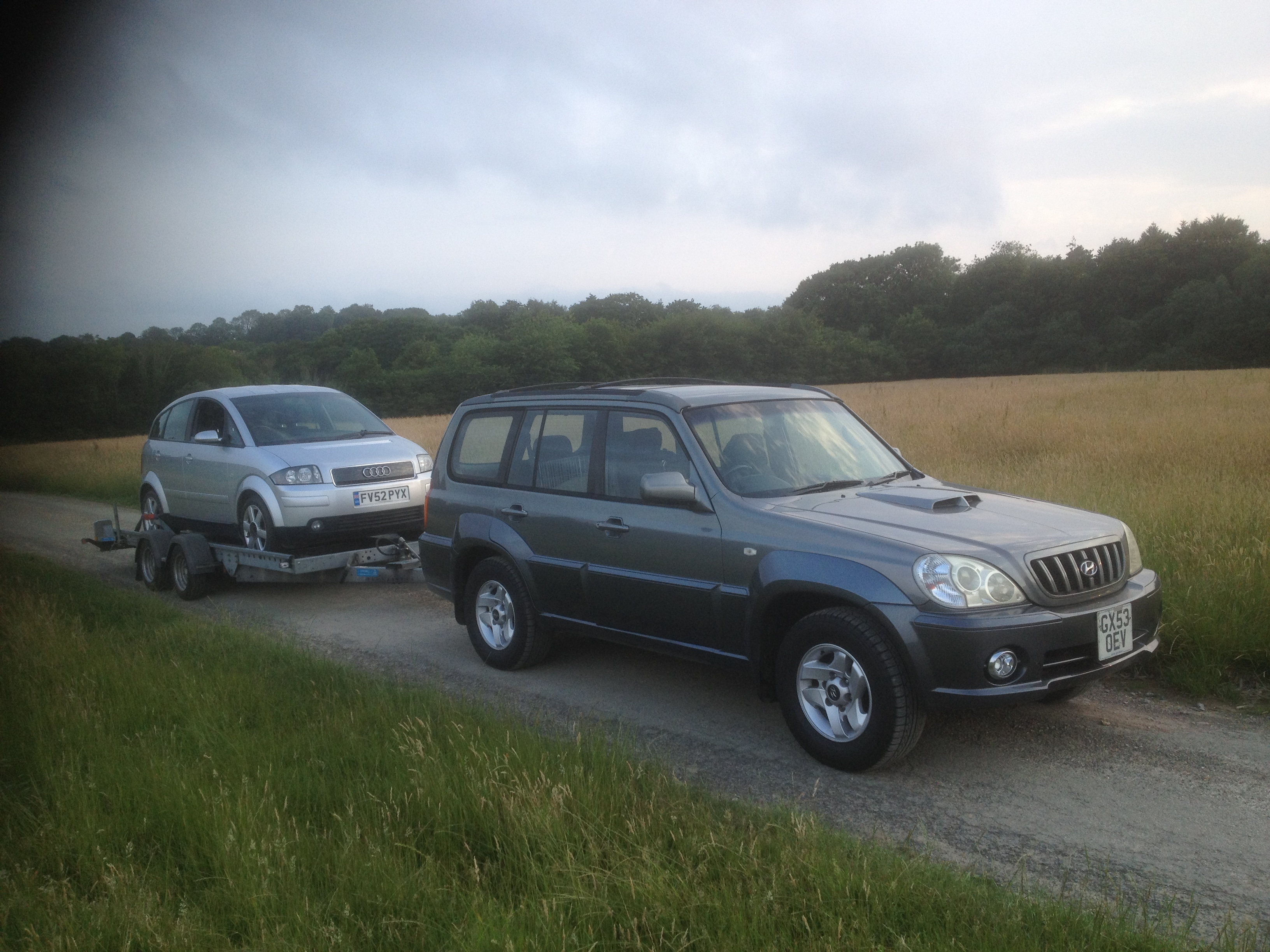 Last edited: