Hi guys. Just restored the NS headlight today as I felt it might be a MOT fail. I only did this about 18 months ago using a headlight restore kit that included a UV protection paste so bit disappointed to doing it again, especially since my mileage has been greatly reduced in recent times.
Here's today's before picture. It was very cloudy in patches.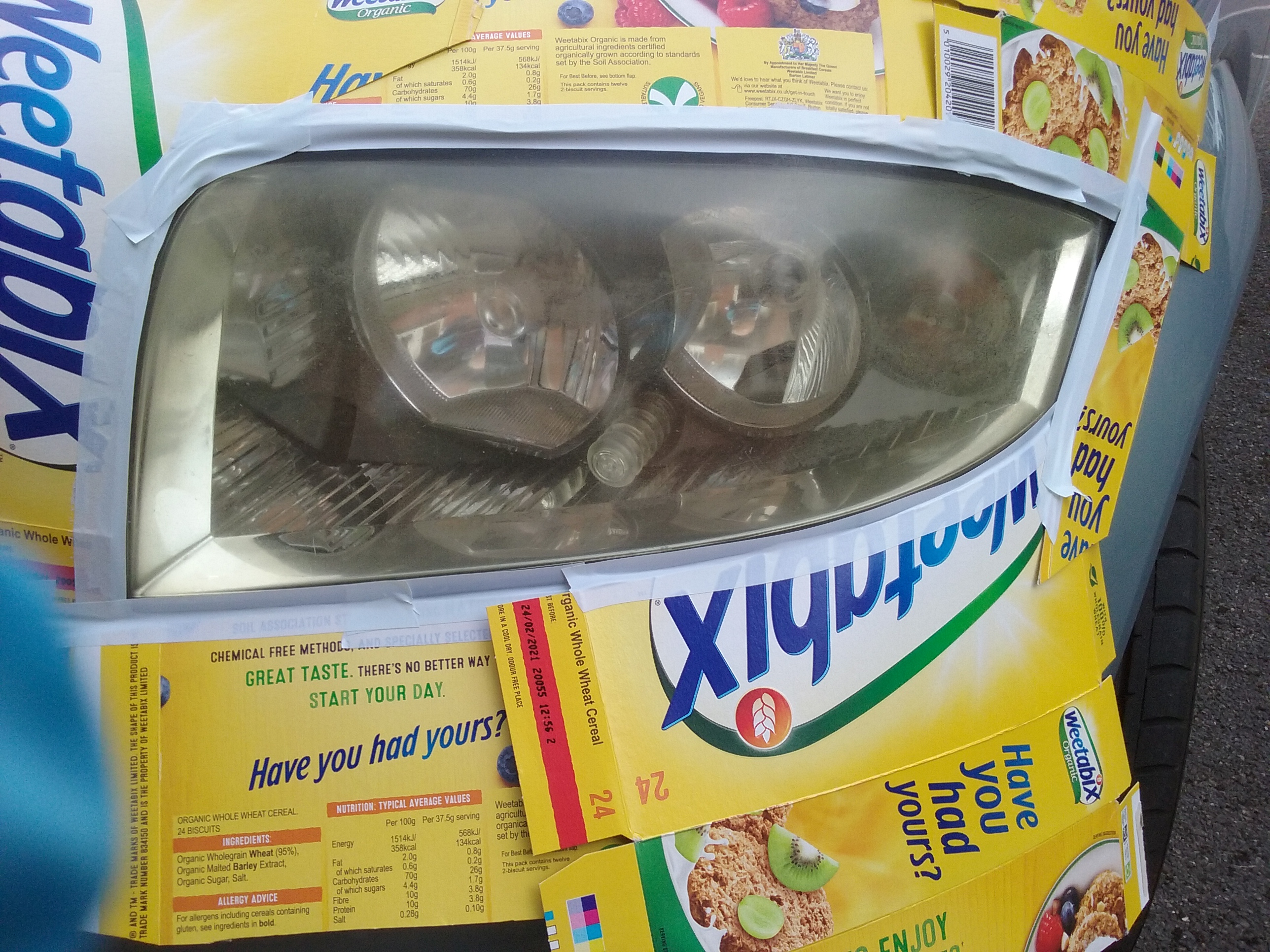 I used 400, 600, 1000, 1200, 2000, 3000 and 5000 wet & dry, alternating from vertical to horizontal between each grade and using a hand spray bottle with water to continuously wet. During the initial 400 the water was coming off a pale yellow colour.
Here's after the 5000 sanding: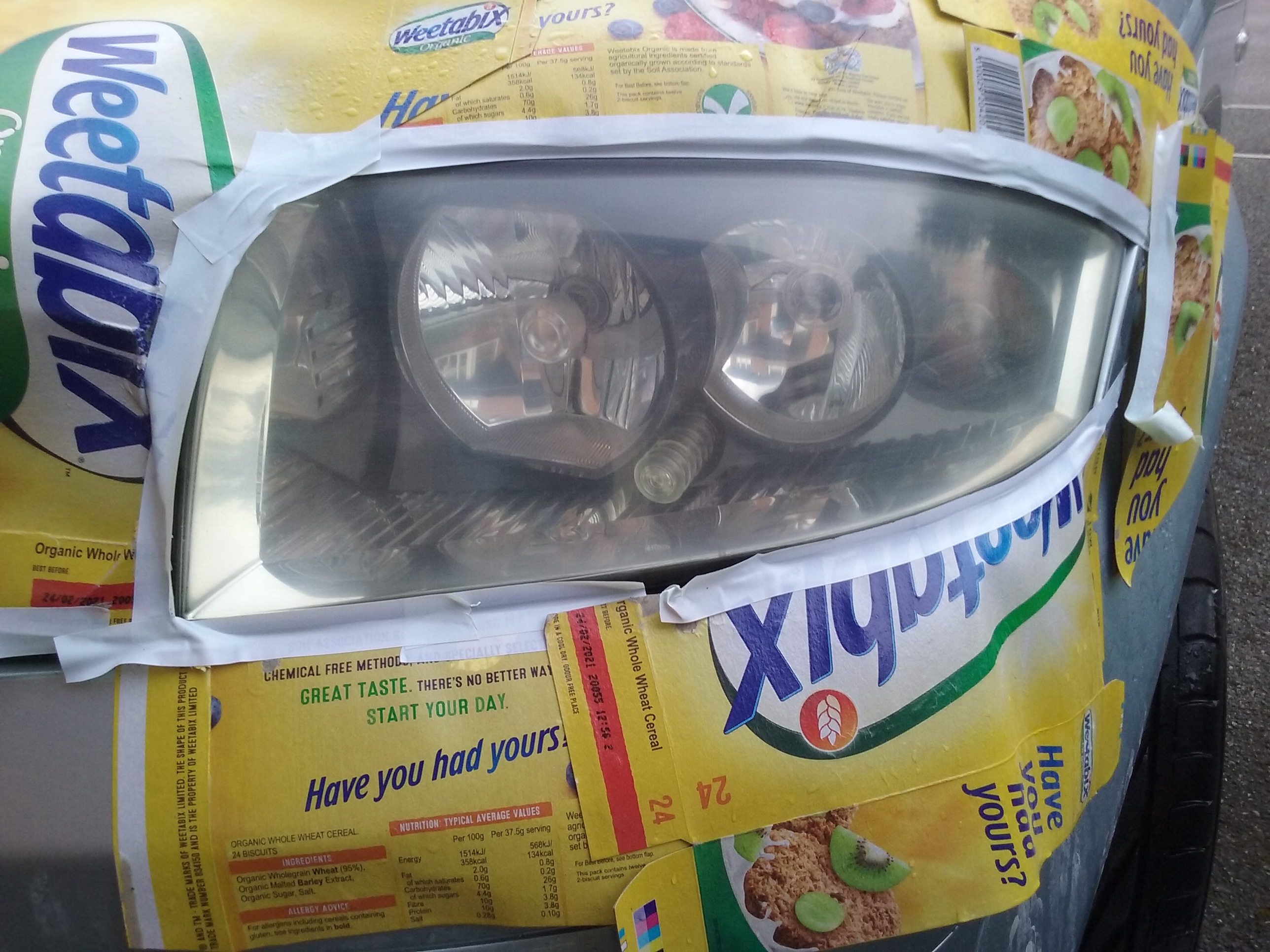 And then after polishing cream: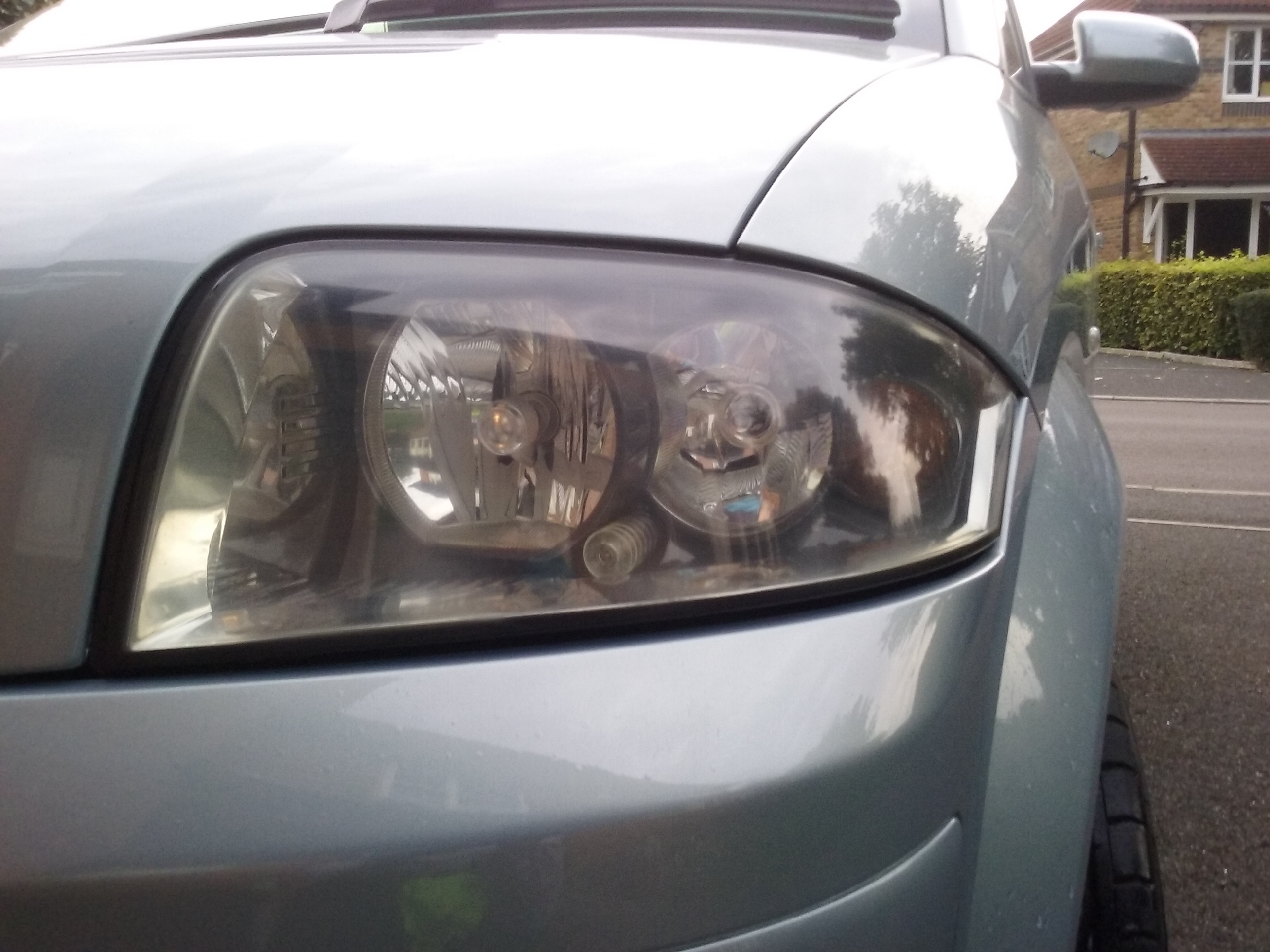 I then switched on the dip and main beams: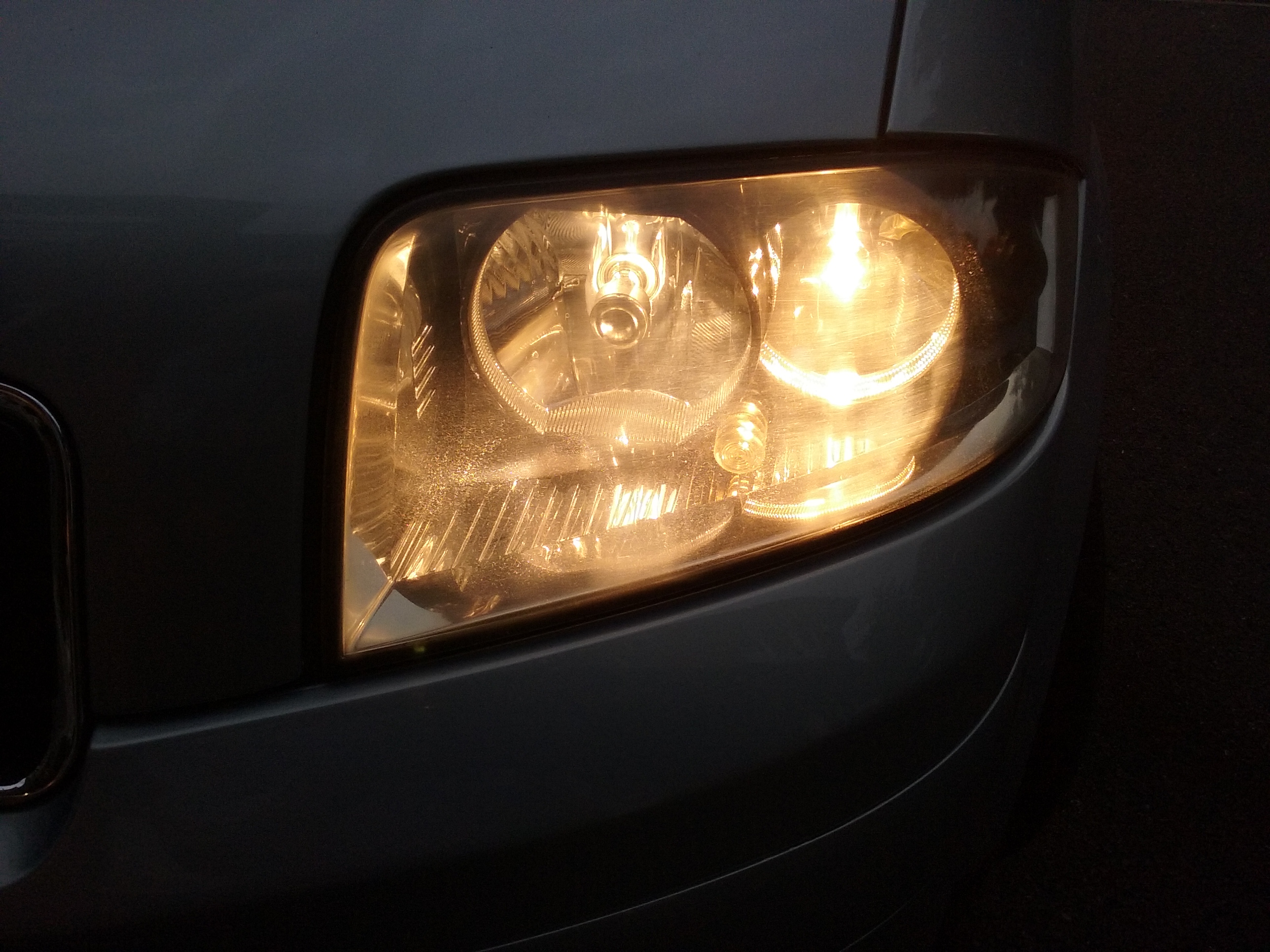 Eagle eyed will notice some pitting particularly to the left side. I'm convinced this is on the inside of the headlight or
within
the plastic.
Comments welcome on this pitting and also any views on spraying the headlight with a clear lacquer before the UV paste.