Morning all,
As per an idea from Neil
@A2Z
who mentioned investigating a discount for multiple orders on
this thread
, here I am seeing if it's something that is worth pursuing if there is such a demand.
This venture is as per the title. It's for obtaining the Komfortblinker from the supplier in Germany hopefully at a discounted price.
Here's the description straight from their website: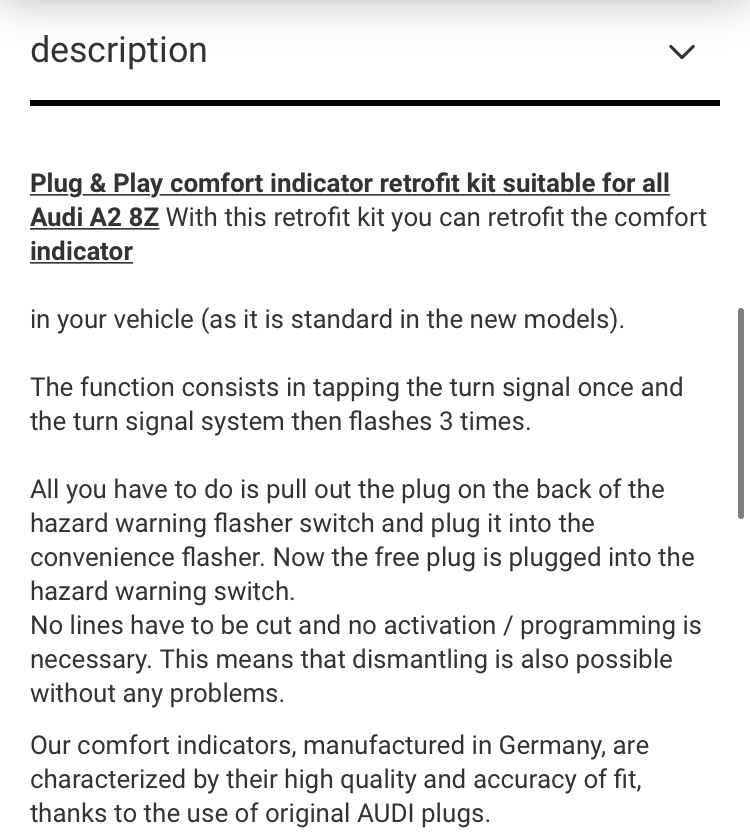 These really are plug and play. I've fitted one within both a Single DIN and Double DIN Dashboard. Must admit I found it a little more difficult in the latter but only a couple of minutes extra.
If there was a demand for these and I progressed with this then I would look to quickly put together a 'how to' (with plenty of pictures) to assist with installation.
Straight off the top of my head though, you need to remove your head unit (shouldn't be required but ensure you have the code for the head unit), climate control panel and storage box (if fitted due to having a Single DIN Dashboard) to access the hazard relay. Those of you reading this without aircon will require to do further homework as I've never removed a manual heater control panel. Probably not difficult but have no experience of this as only had A2's sporting Climate Control with Air Conditioning.
Installation is quite simple but obviously not for everyone. For those of you not wishing to fit this yourself then I'm sure a local member will be more than willing to offer assistance as it such a quick and easy this to fit.
I've not yet approached the company so have no idea of minimum order quantity to obtain a sizeable discount. I'll probably not do so until there is sufficient interest.
Here's the current price direct from their website: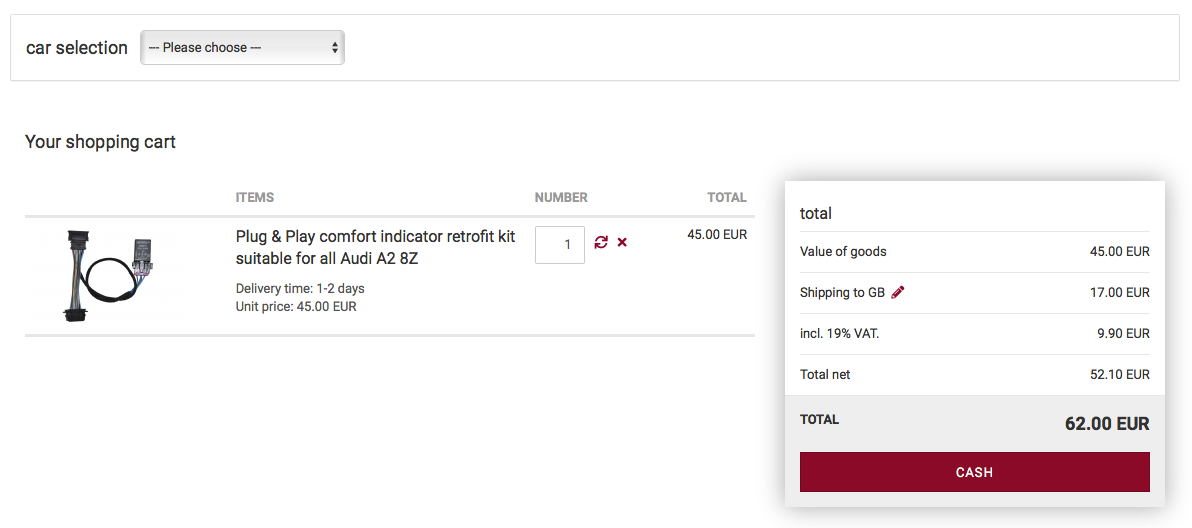 Here's the very same item from them but from their eBay offerings: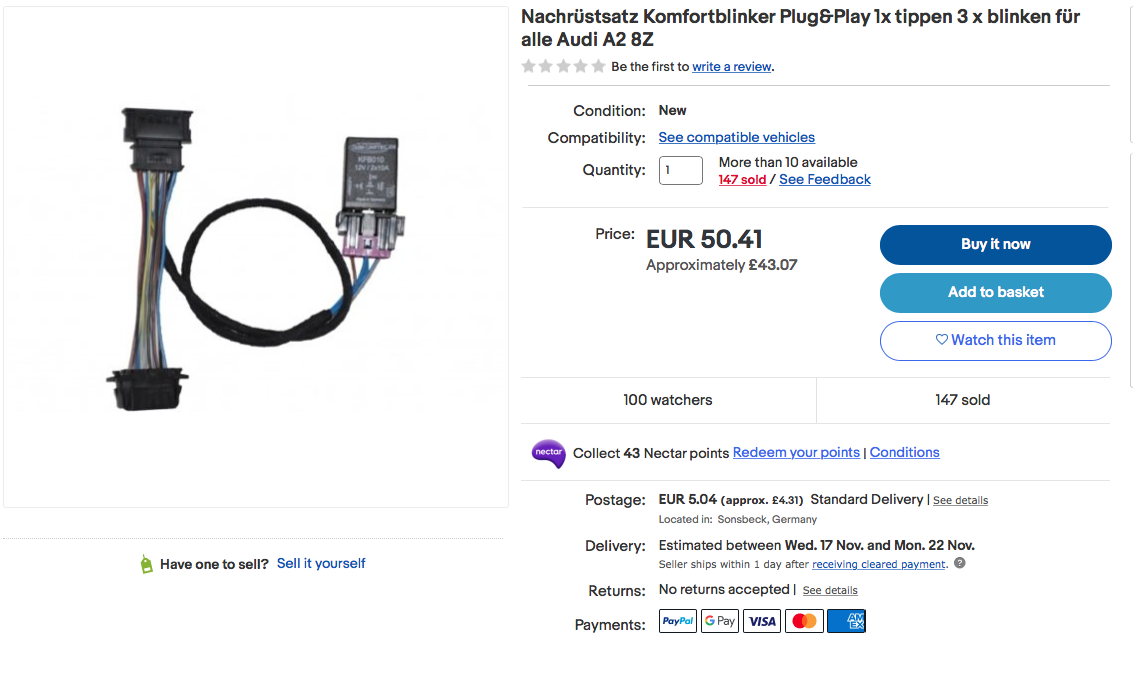 Slightly better going pricing using eBay but let's see what the demand might be to see if we can collectively manage a better price.
Just register your interest on this thread with username and quantity required. No commitment at this stage as this is just an investigation to see what the demand is before I engage in negotiations to obtain the discount.
Example:
@2work
x1 delivered to mainland UK
Kind regards,
Tom