Was MOT time a few weeks ago... I had an advisory on the rear dampers being corroded... fairly convinced they are the original ones too!...
The aren't leaking but rather than take a chance I thought I would replace them with the rear dampers of a lowering kit I had kicking about... I was planning to fit the full kit at some point but I have been putting it off as I just really wasn't sure if I wanted my daily to be potentially ruined but stiffer suspension... I already have my S3 for that kinda thing and want to really keep the A2 mods to a minimum..
So.... first off I needed to remove the inner arch... this was simply a few screws and a couple of plastic poprivity things that you just need to carefully push the centre in until it kinda clicks... it can then be pulled out easily...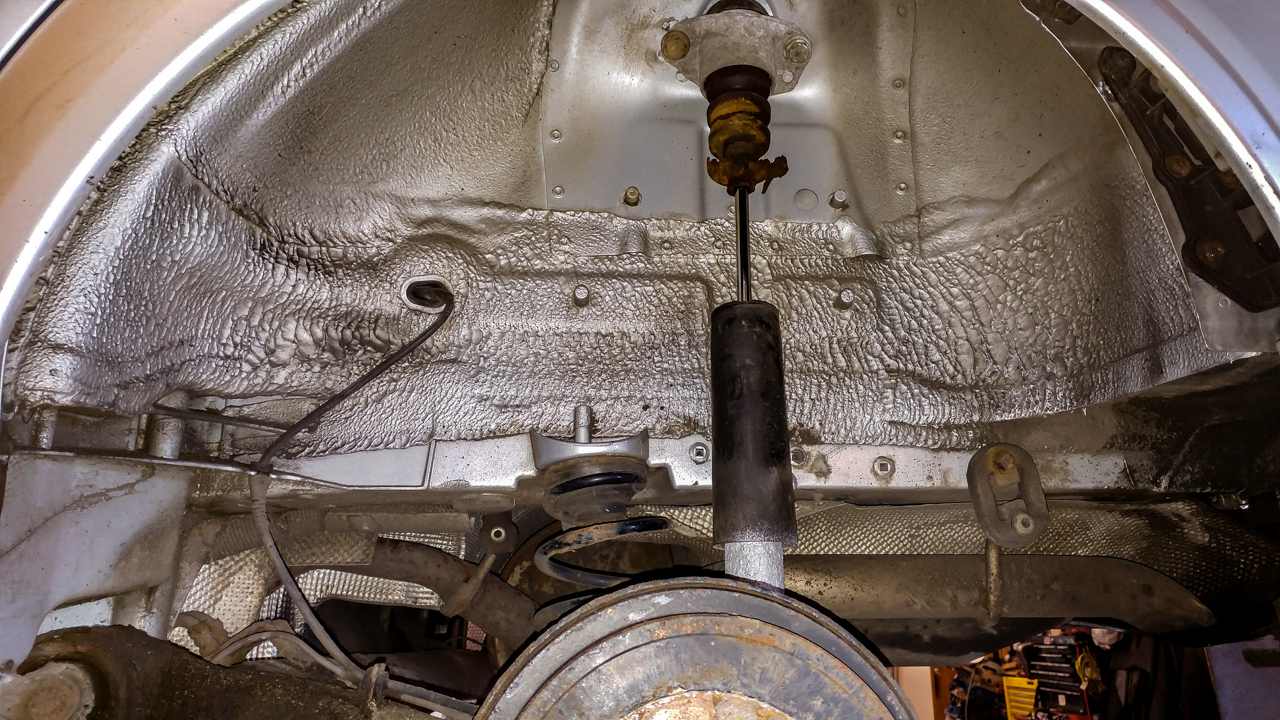 The bump stop was a bit of a mess but I had some spare ones with the lowering kit...
Undid the damper lower bolt...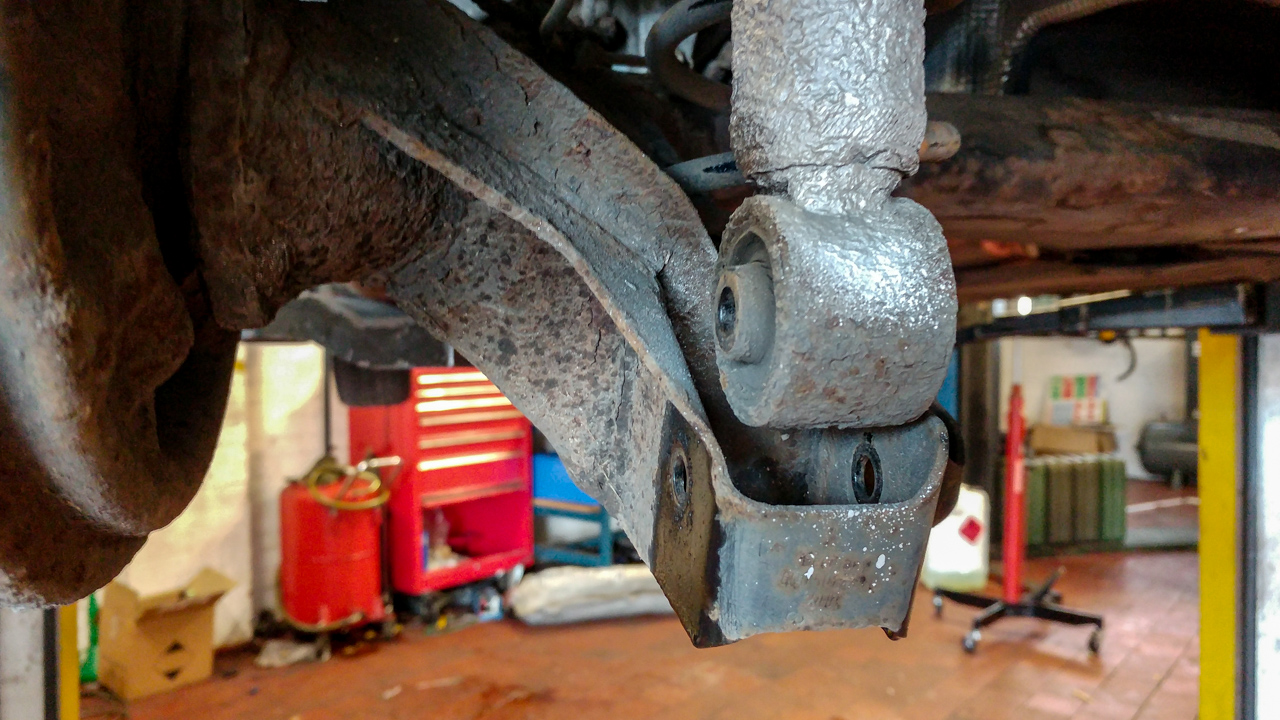 ...and then the two bolts of the top mount... these felt a little nasty so chased the threads with a tap...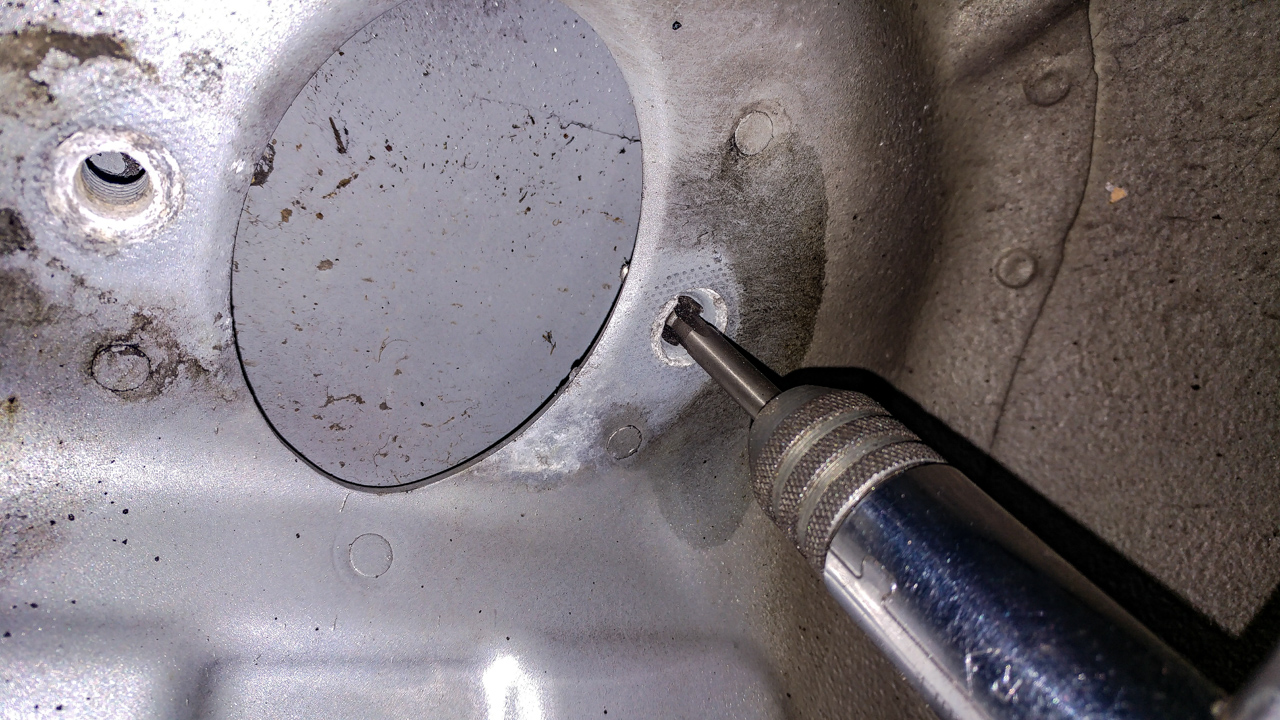 ...and fitted the replacement dampers...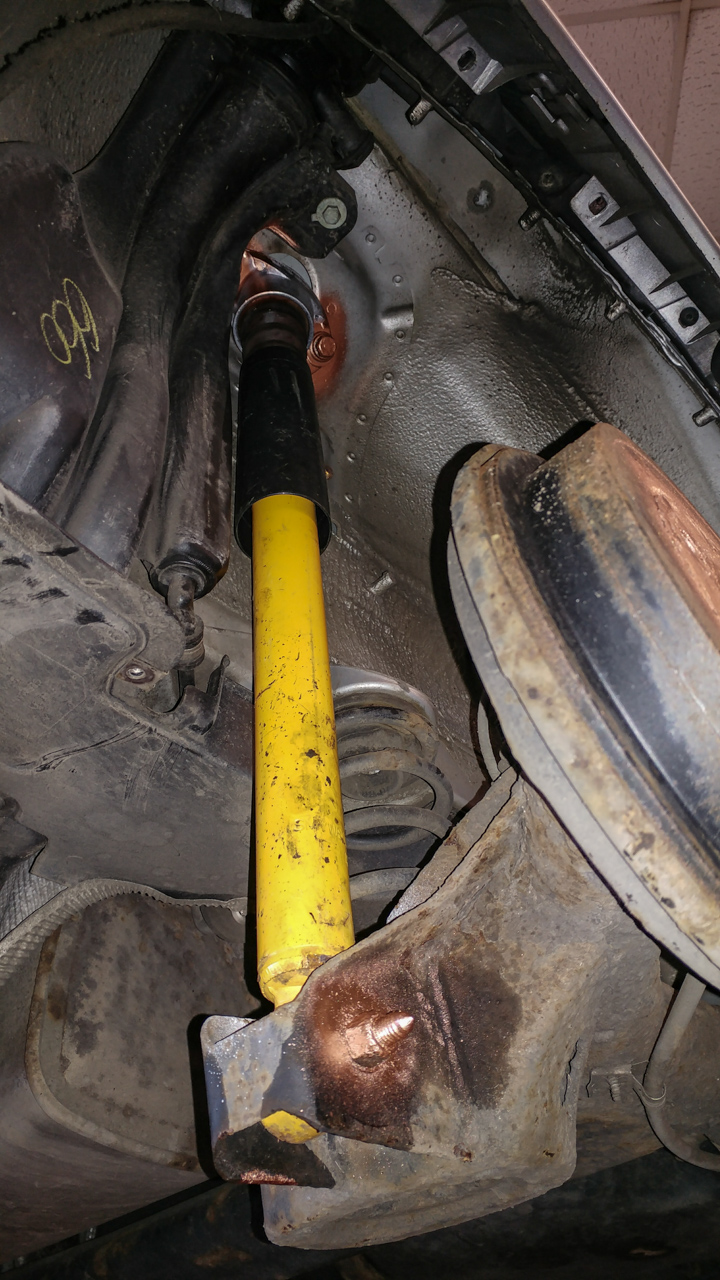 These proved a little interesting to fit with the std springs as they were shorter (being part of a lowering kit)...
Another issue I was having is a nasty 'buzzing' type of vibration at certain RPM's... I was pretty convinced it was the tunnel heat shielding as most of the fixings had corroded off so I removed it for now... heat really isn't a massive issue short term as the car spends most of its time on the motorway...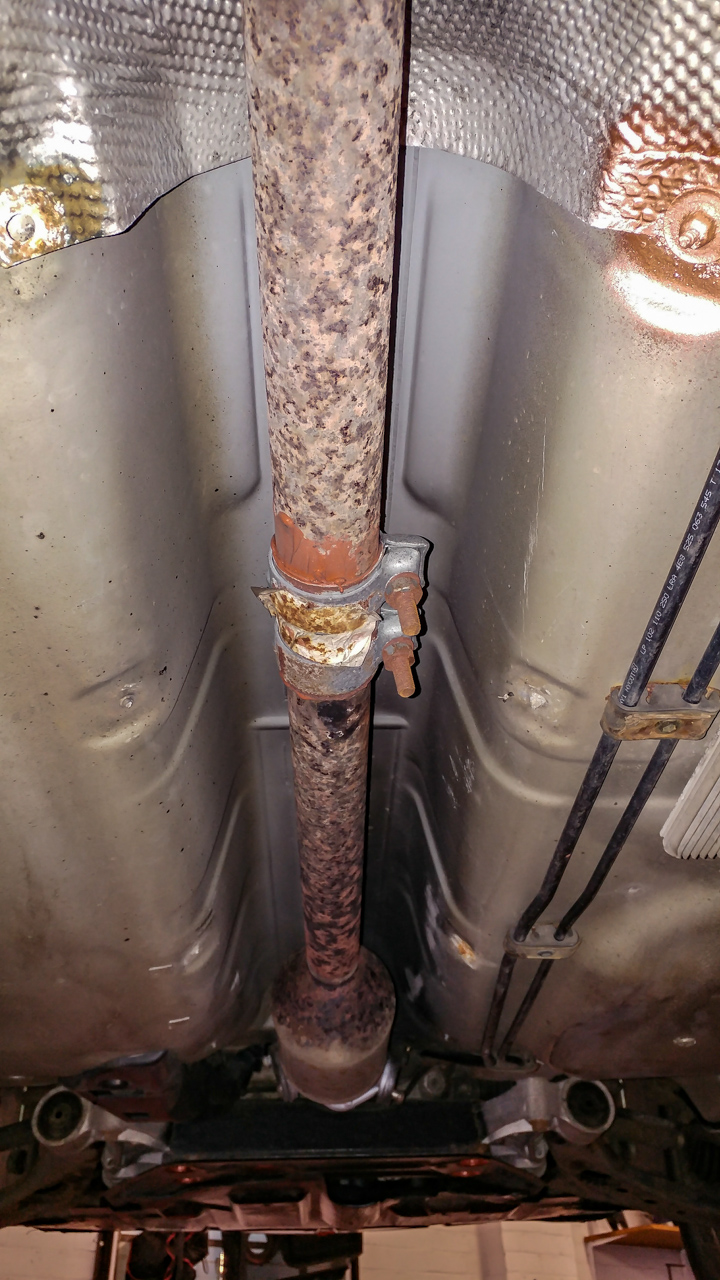 At some point in the new year I will revisit this and come up with a new fixing solution to be able to refit the heat shielding...
Unfortunately this was the main source of the noise which I now believe to be the heat shield between the block and the turbo... so when I next do an oil change I will attempt to address that...
<tuffty/>