As some may have seen in the today I... thread, Adam and I have been using our time wisely to change the rear axle on his 1.4i. We have an FSi breaker on the driveway which obviously has a rear disc axle, so this was the donor axle.
We purchased the following parts:
New rear brake lines
2 x LPR 6T47953 Brake Hose, Rear Axle Pivot
1 x Genuine 8Z0611764Q Brake Pipe, Rear Right
1 x Genuine 8Z0611763Q Brake Pipe, Rear Left
Wheel bearings
2 x NTN-SNR R157.31 Wheel Bearing, Rear
Handbrake cables
1 x Genuine 8Z0609721A Handbrake Cable, Left
1 x Genuine 8Z0609722D Handbrake Cable, Right
Splash guards
1 x Genuine 6Q0615611
1 x Genuine 6Q0615612
Rear refurbished calipers
1 x Genuine 6Q0615424A
1 x Genuine 6Q0615423A
New rear swing arm bushes
2 x Genuine 8Z0501541
Handbrake mechanism from the FSi
1 x Genuine 8Z0711303Q
Rear Brembo Pads
(Euro Car Parts)
Comma DOT 4 brake fluid 2 litres
Once removed from the FSi the axle was stripped of all component parts and painted with Galvafroid paint and then two coats of Hammerite smooth in black. We had to cut the bushes out as they were rusted in place, the rubber is a bitch to cut!
Next was to rebuild the axle with all the new parts, the bushes needed a hydraulic puller to get them in place, everything else was straight forwards
One end of the axle with the new bearing and splash guard.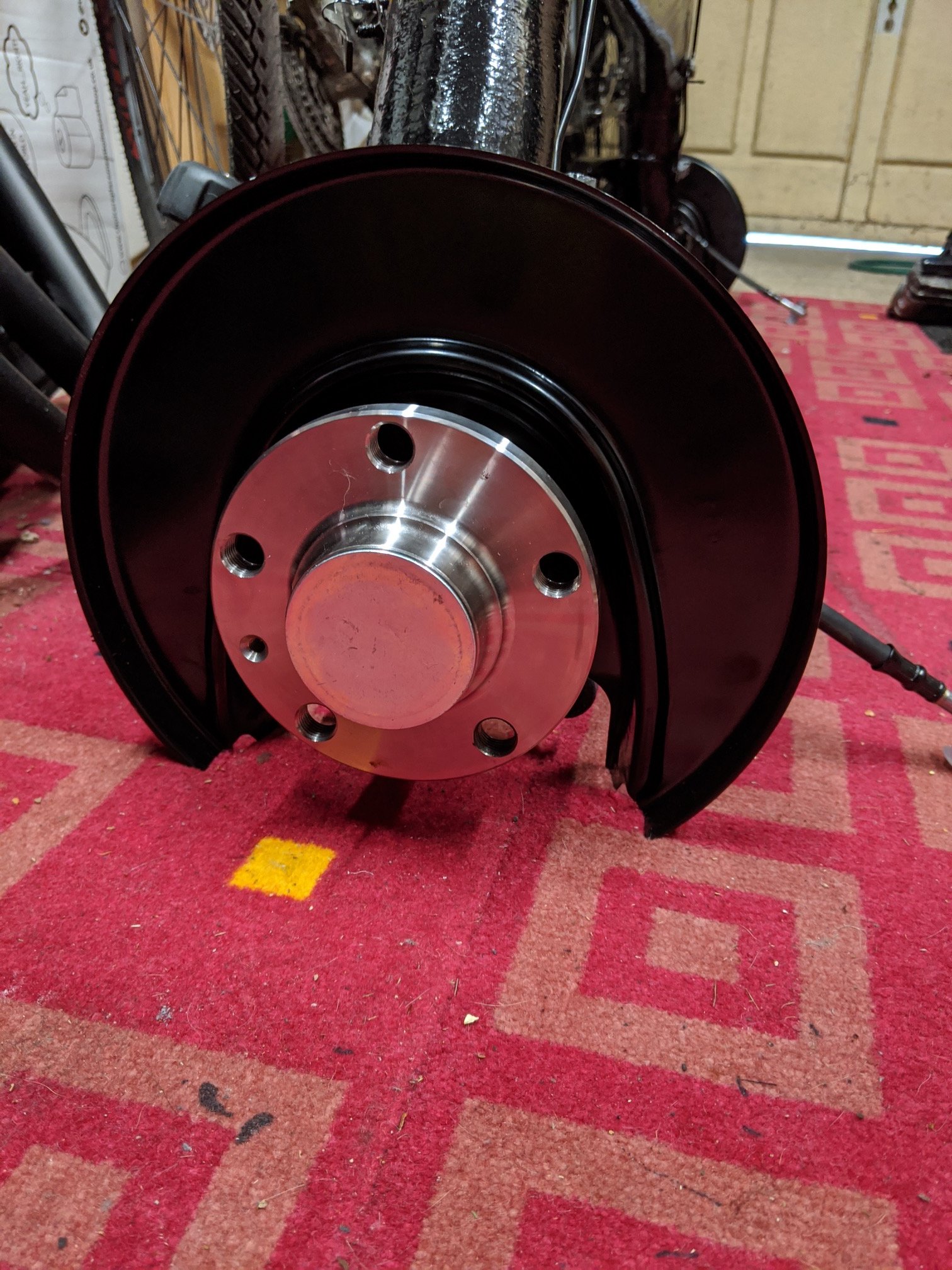 With the car propped up (axle stands are not very safe on gravel, hence the ramps) we removed the old drum brake axle: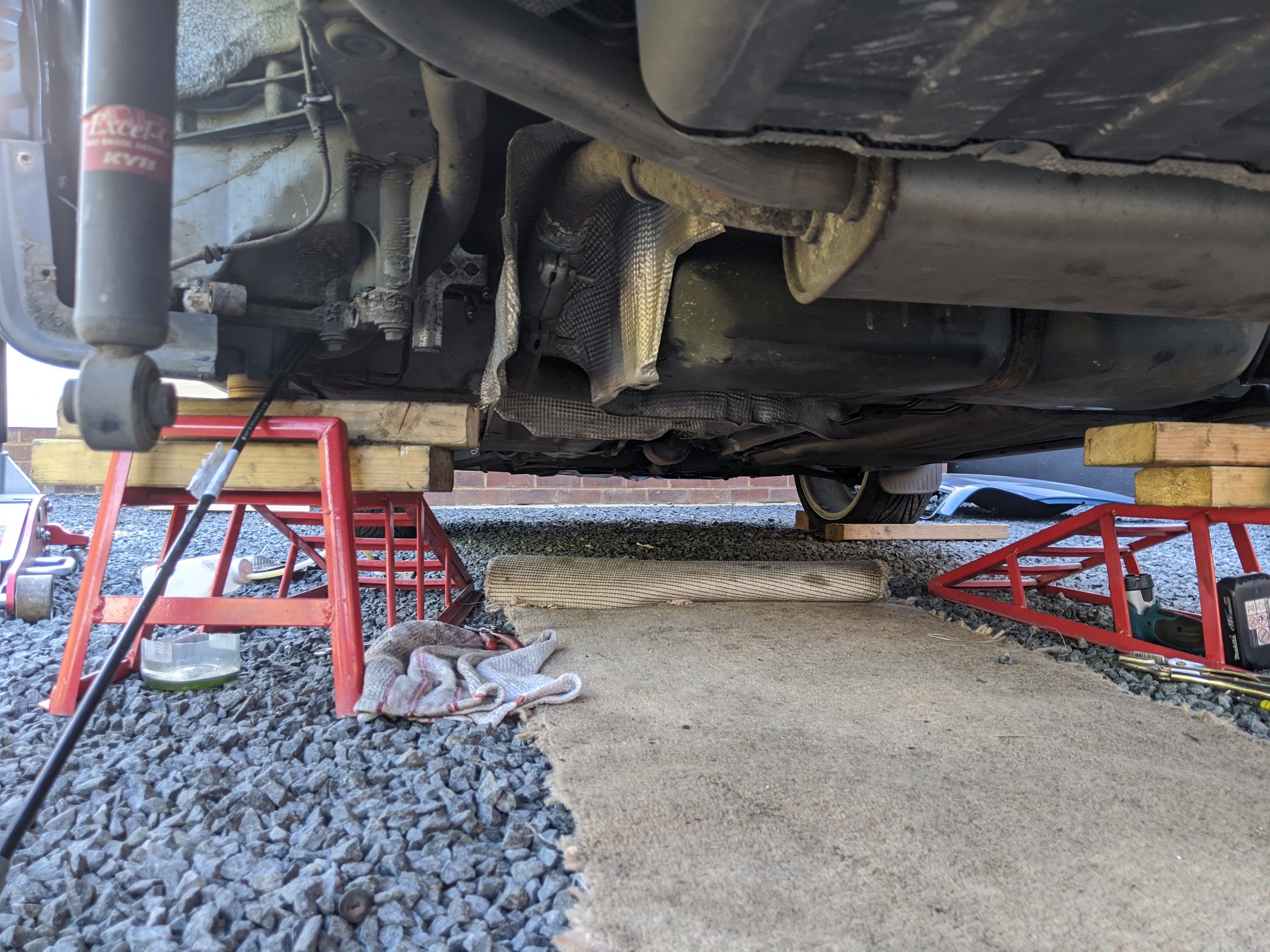 The new axle was fitted, this was not too difficult, you can see the new bushes here: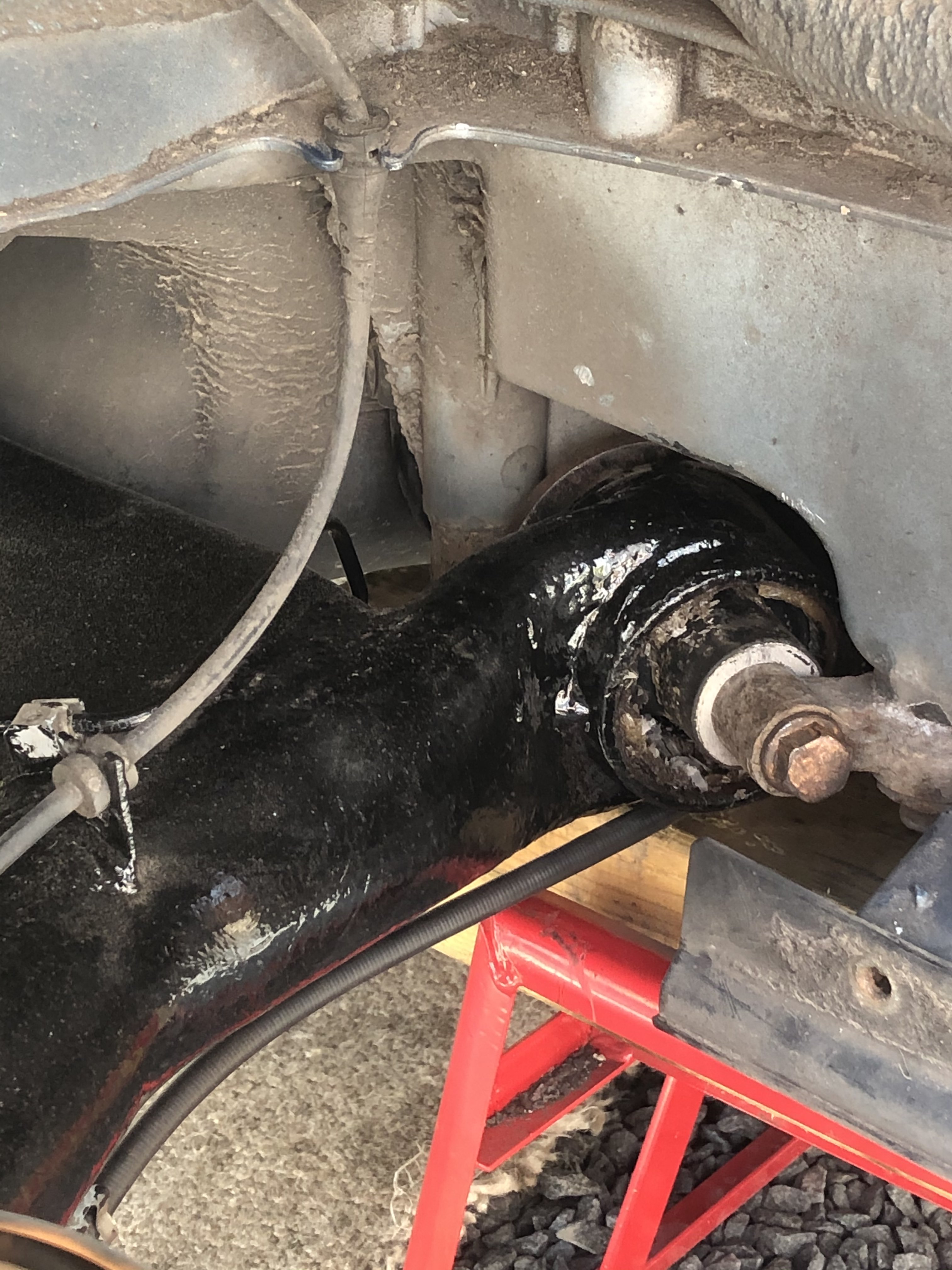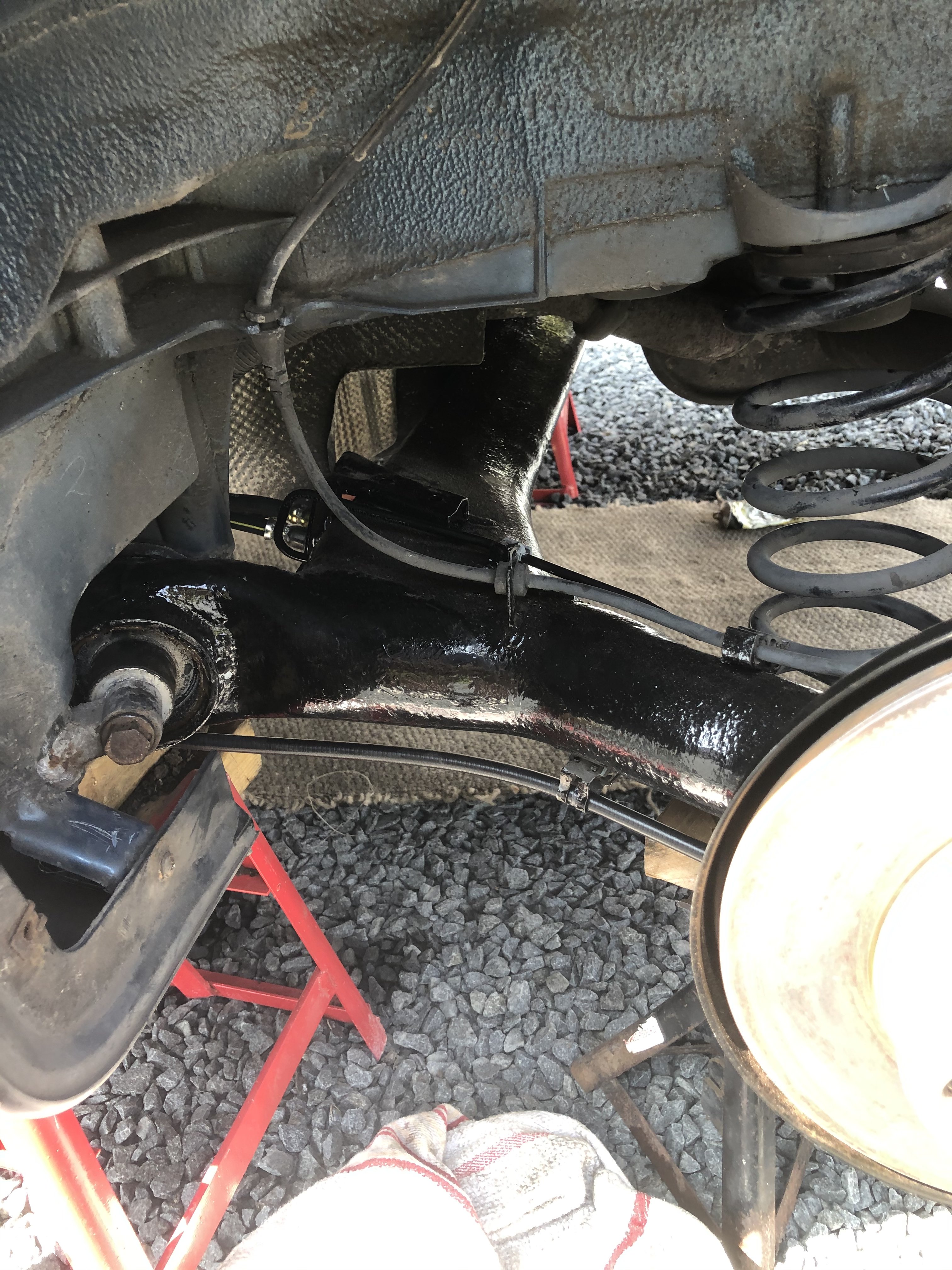 Now the hard bit was connecting the brake pipes, it took a while to get them to align but the result was good: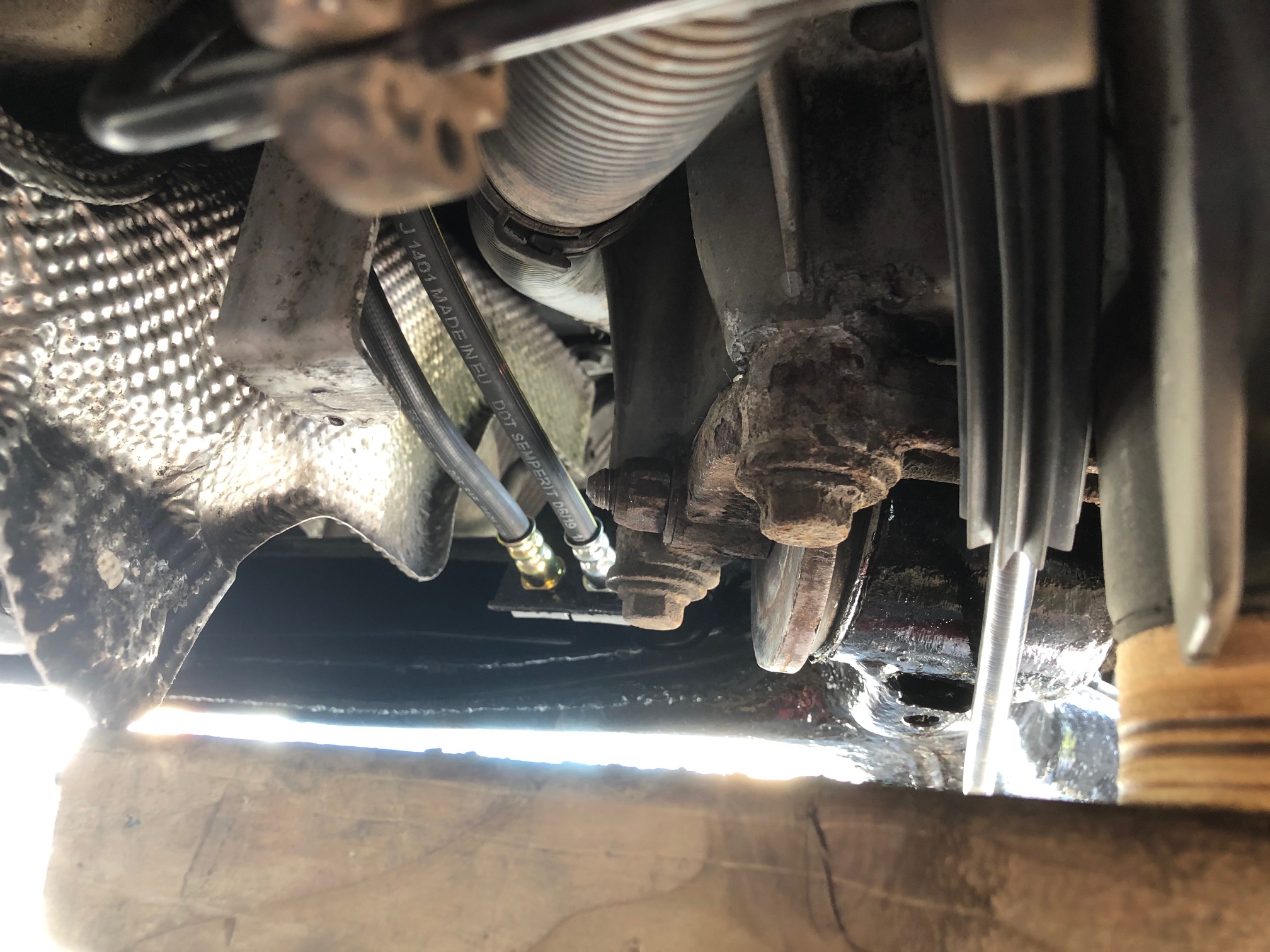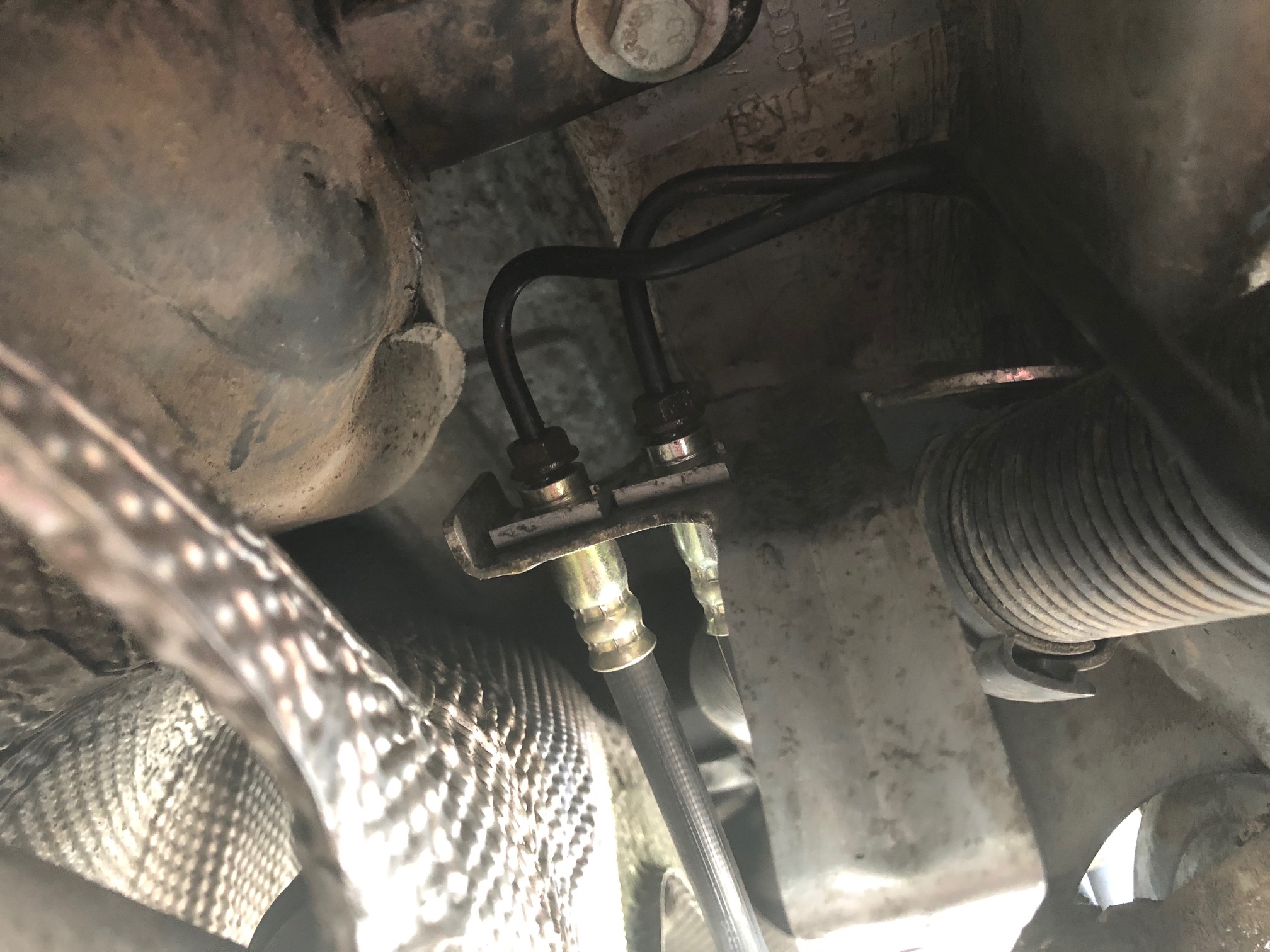 Then the discs from the FSi and the refurbished calipers were installed and the handbrake cables connected. The whole system was bled with 1 litre of Comma DOT 4 and the finished product: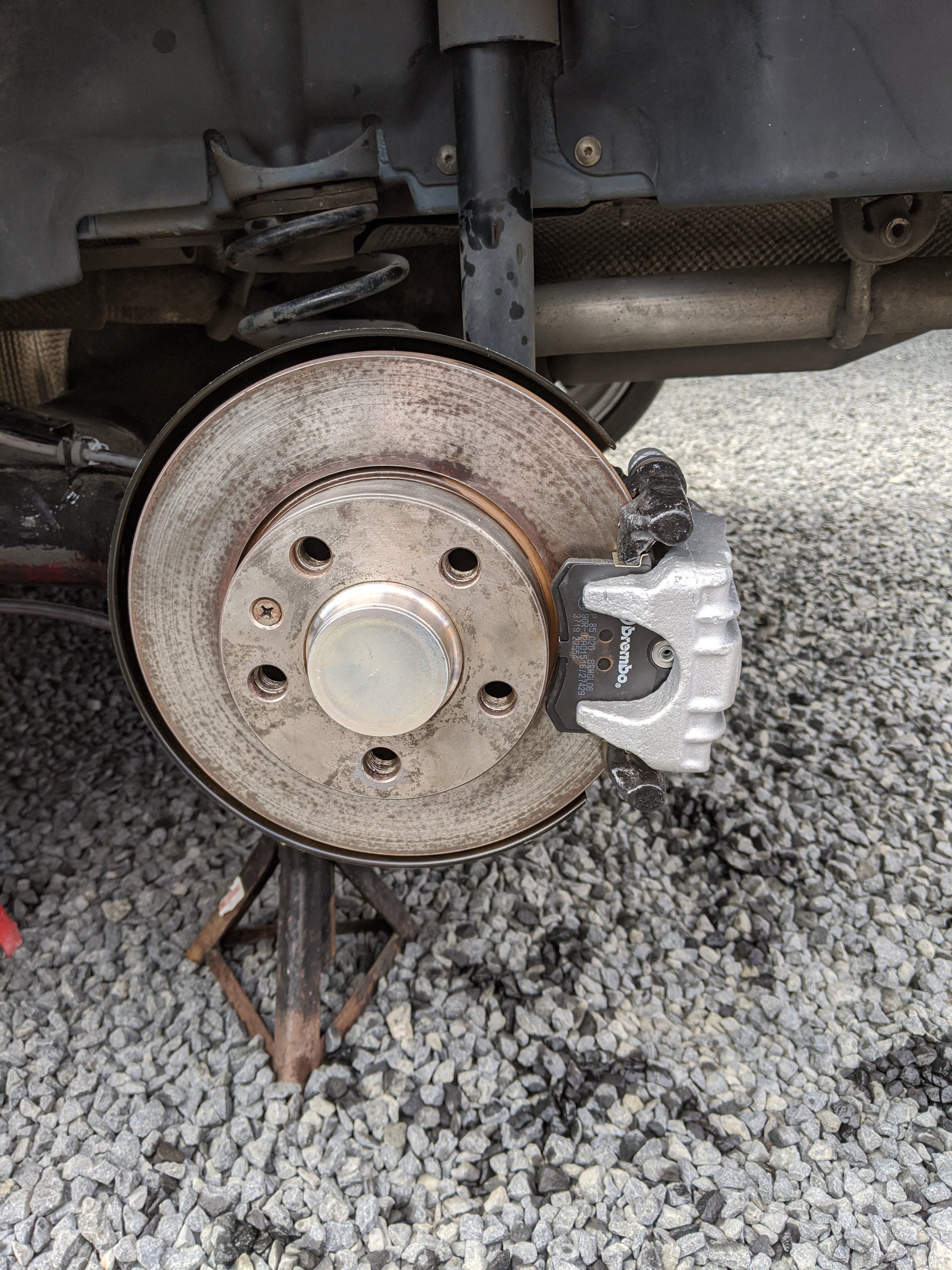 The only things that broke were the nuts that hold the heat shields above the exhaust, you need to remove these to change the handbrake cables. What we did here was carefully drill the floor with a 3mm bit and use a self tapping screw through the original nut as below: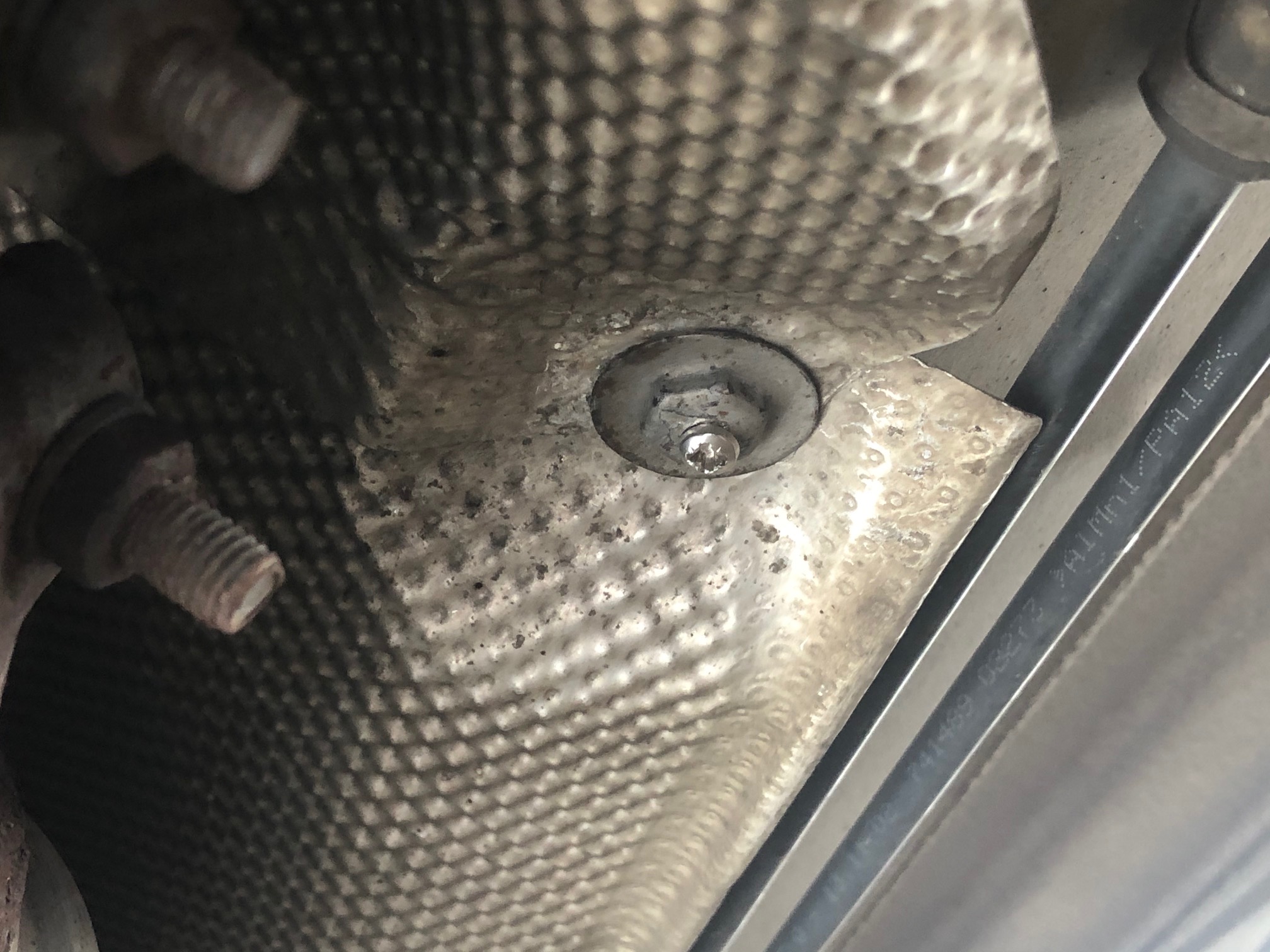 Good result we think. Adam may now own the only 1.4i with rear discs in the UK maybe?
The whole job cost around £350 in parts and sundries, it would have been more if we didn't have the FSi breaker.
Its a DIY job for anyone if you are handy with spanners.