I've been working up some repair parts over the last few months for the A2 rear electric windows.
Basically the white plastic part that the steel cable attaches to in order to lift and lower the glass fails.
This part if no longer available and is specific to the electric rear windows, and as such finding a used second hand one in good condition is already a challenge and will only get more difficult as time passes. Coupled with the fact that rear electric windows are actually quite rare.
This is
not
a plug and play solution, what you get is a set of parts that will allow someone with reasonable DIY skills to repair a worn out rear window lifter.
You get the 4 parts in grey plastic in the last photo and a strip of foam rubber, you will need some small nuts, bolts and washers M3 x 22mm long are ideal, super glue, a drill bit to drill a couple of holes in the white plastic for the bolts and a dremmel style tool to remove some of the white plastic to fit the cable guide.
Fitting the parts is self-explanatory from the photos below. Depending on what is broken you may or may not need all the parts supplied
I have repaired a couple of rear window assemblies which I have here and done a good number of up/down cycles and the parts have shown no signs of wear. I did add a film of silicon grease to the wearing surfaces which is good practice.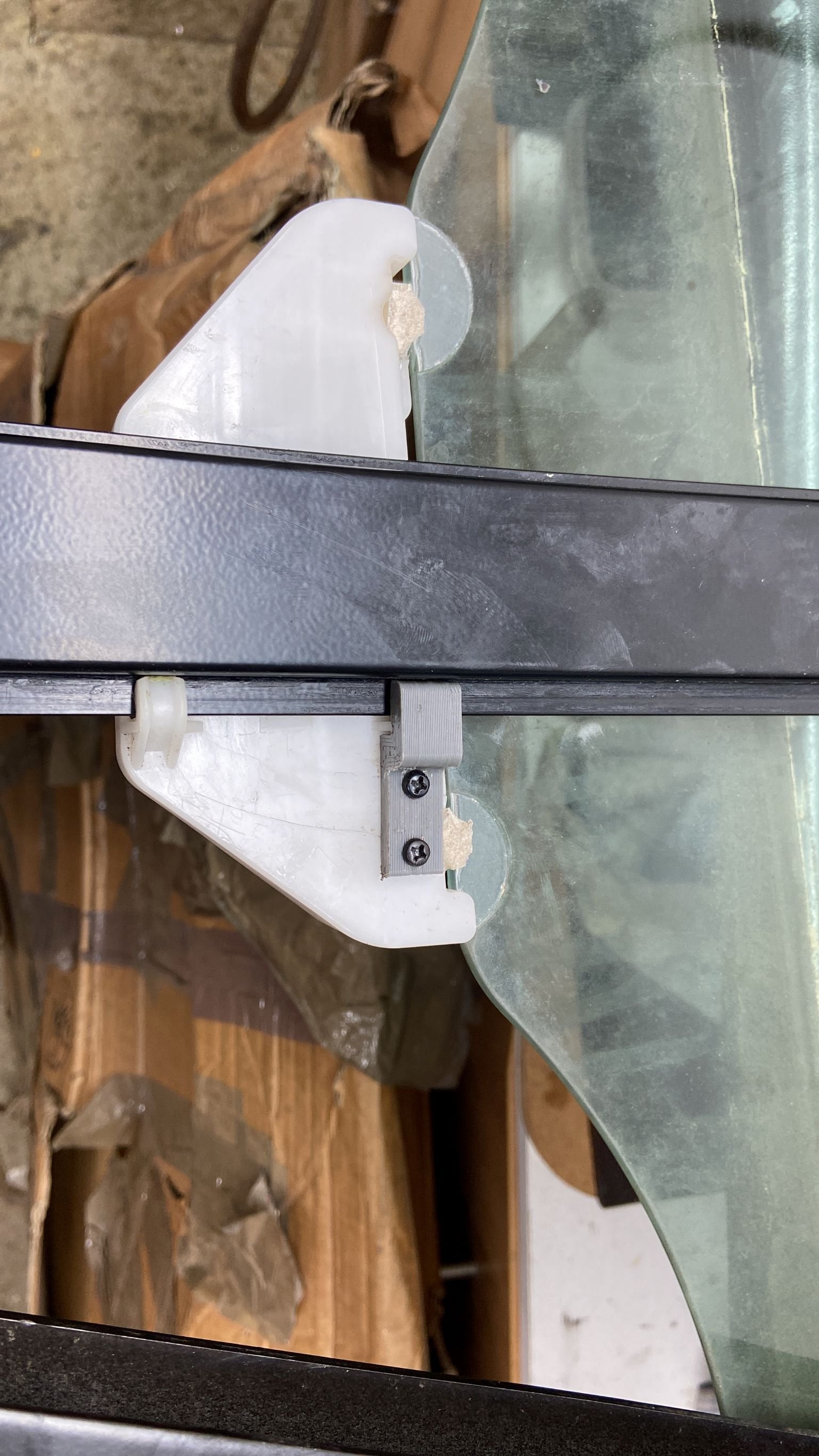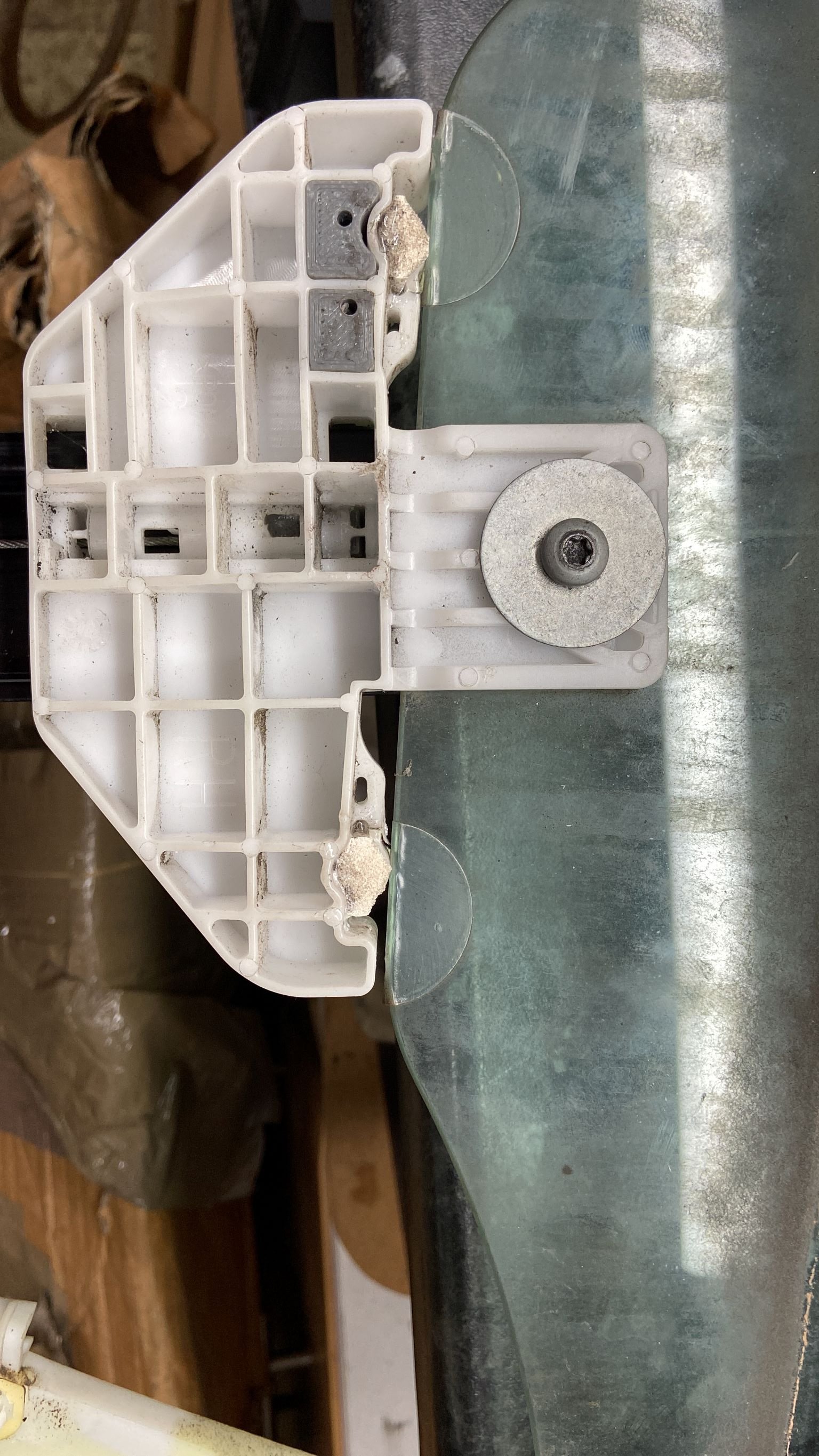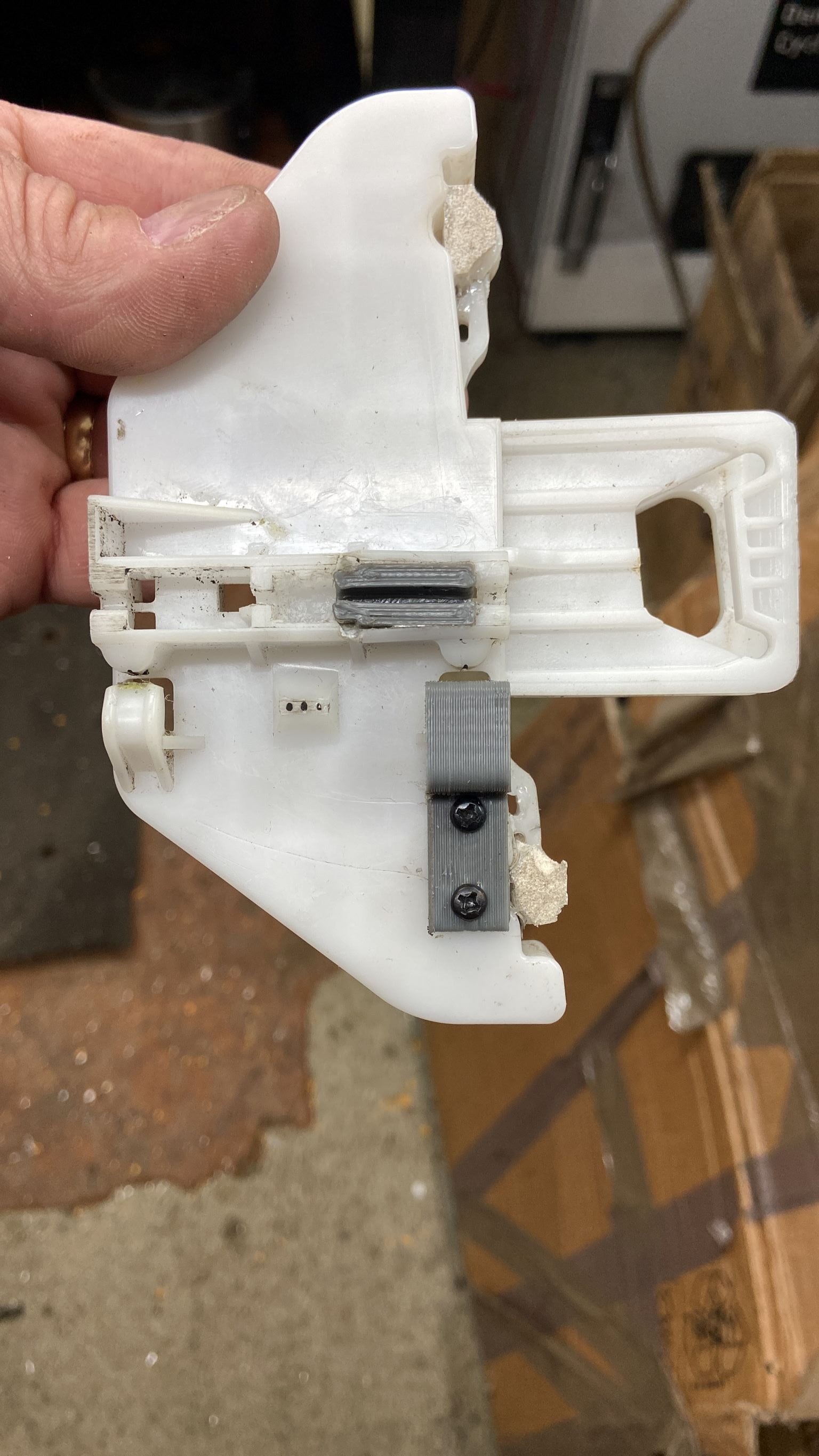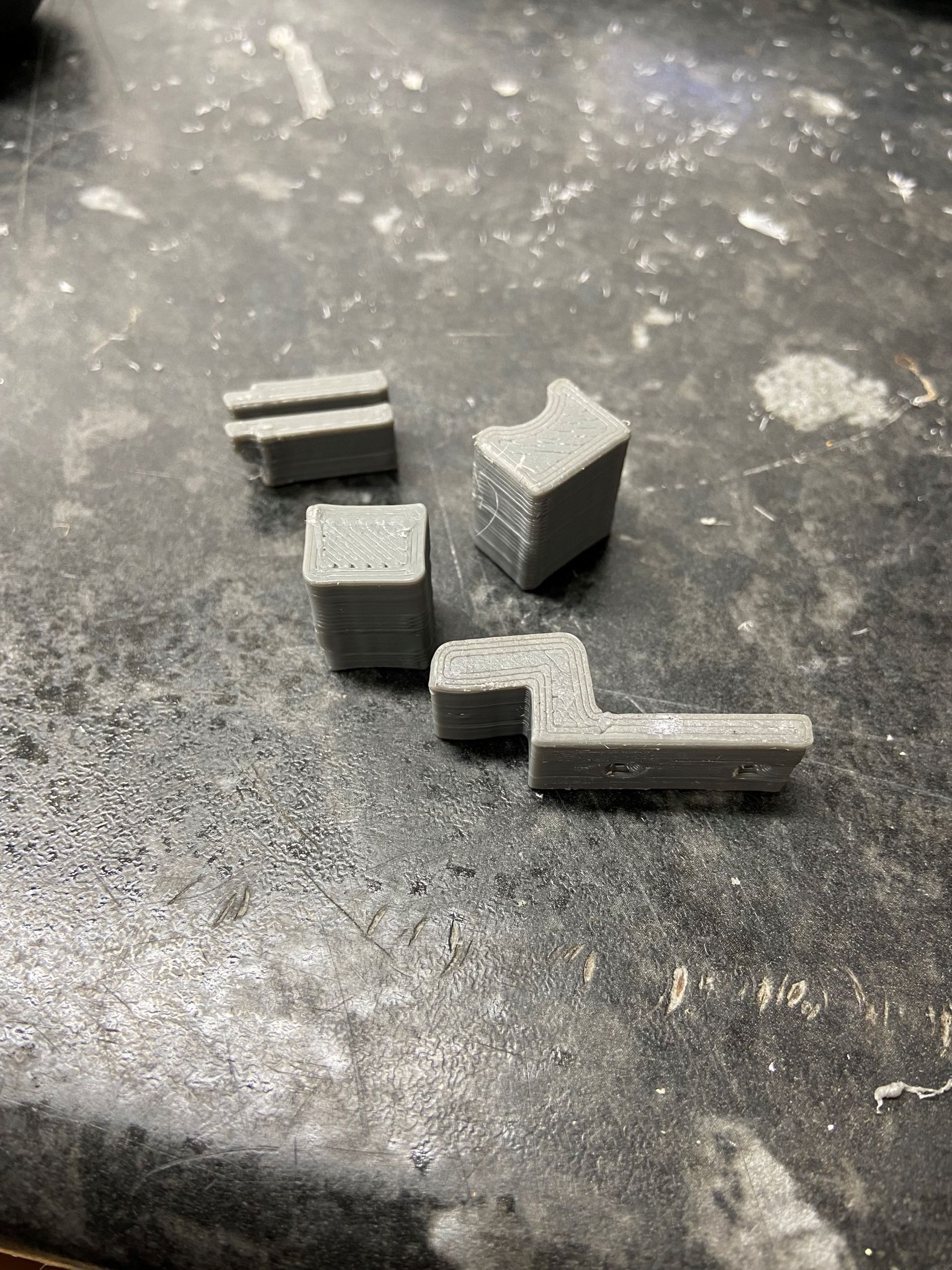 Drop me a PM for payment details if you would like a set
Cheers,
Paul