Hi,
I have a MK1 TT 225 Quattro Roadster.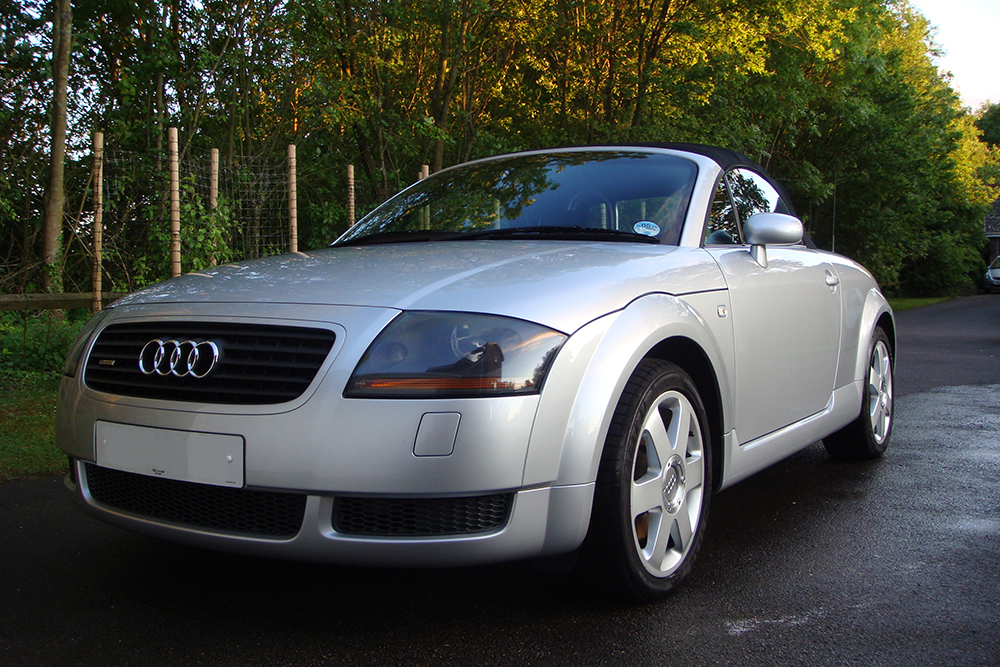 I wrote a post a few years ago in response to another question. See here:
Looking for a car for Mrs O, thinking out loud around a TT convertable. Sure there are some owners on here, what should I be looking for? Fancy a V6 but suspect reliability may be an issue. 1.8 I suspect would be more practicle? Items to avoid? Quattro - yes/no ? Any input, thoughts...
It looks quite stock but I have uprated brakes (pads), Milltek high flow cat and exhaust, 280+BHP tune, front LSD and Haldex remap.
The Haldex remap is interesting as it engages the rear drive on the application of power rather than on loss of grip. That means you can use the engine power to steer the car round a bend (rather than just getting lots of understeer).
Note in response to an above question, my front wings and bonnet are aluminium and so don't rust. Perhaps that was only on certain models. Sadly the sills aren't and are prone to stone chips, but they are non-structural at least!