Hi,
The TDI is treating me well, and I must say that I'm very happy having made the switch from petrol to diesel.
None the less, I've recently purchased a 2000 1.4 petrol A2 SE in Cobalt blue, as a sort of 'restoration project', and will be getting the car back to a good condition, such that it can then be sold on to a new owner with a new MOT; hopefully for them to enjoy for many more miles.
I bought the car very cheap, due to the issues it has with it (more on this later), the fact that it has relatively high miles for a petrol and because it has been off the road for some time. I won't say how much I paid, but it was a worthwhile purchase.
As we know, the A2OC loves to see some pictures, so here is the car exactly as I picked it up.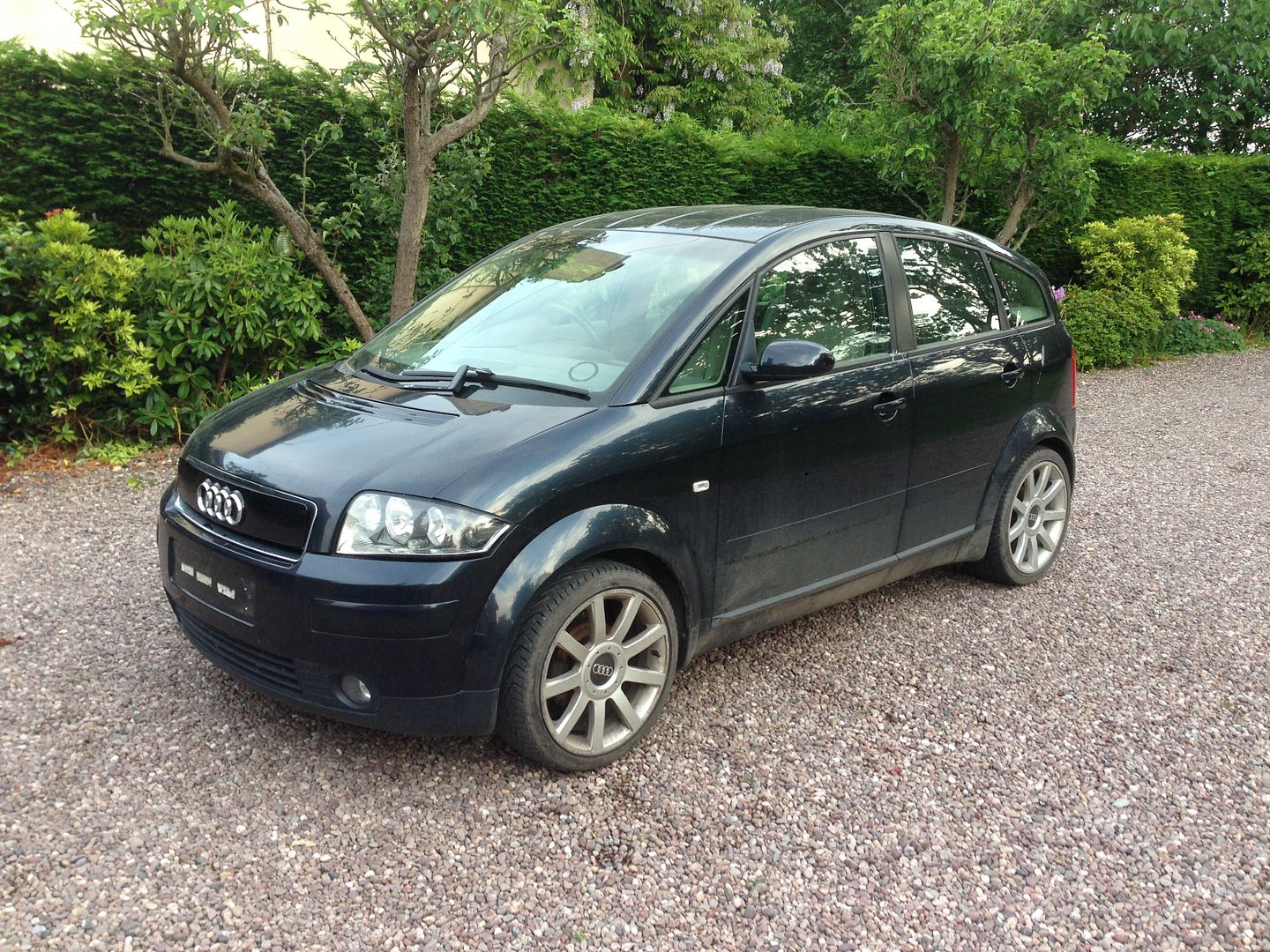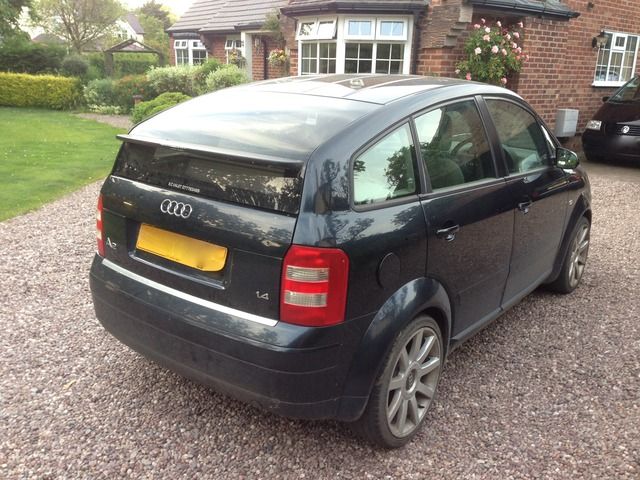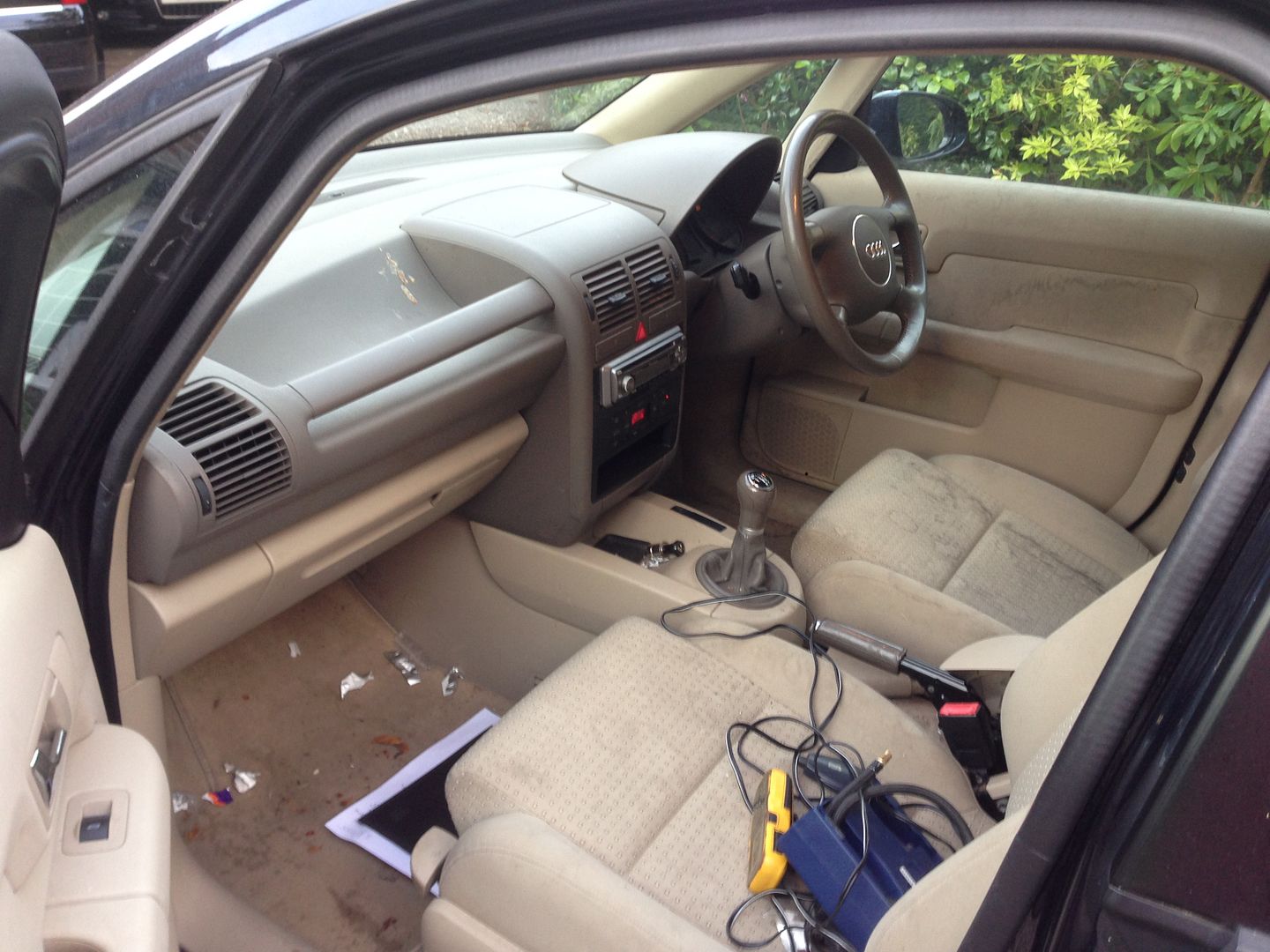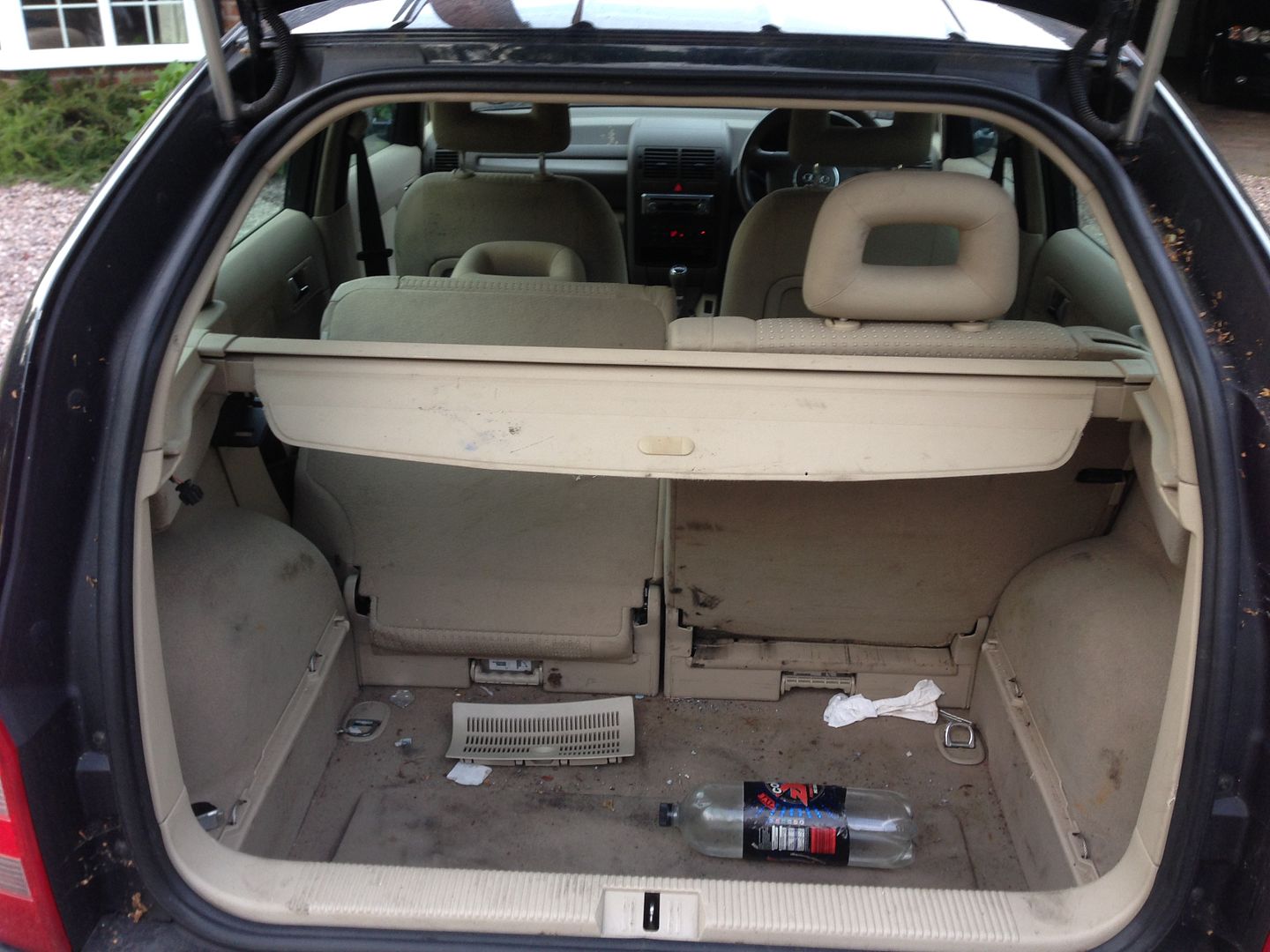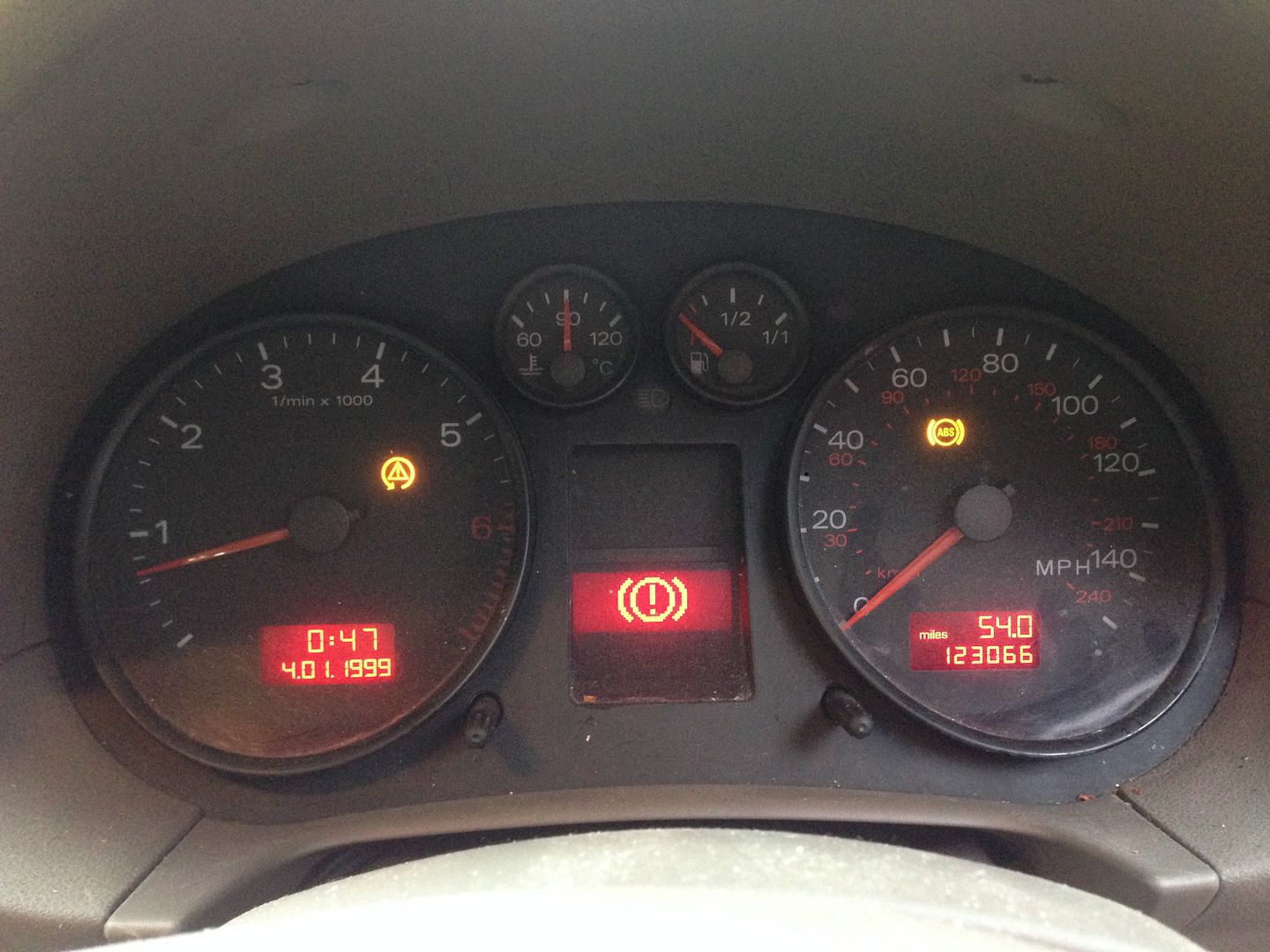 Plans for this won't be massive; I'm simply trying to save this little A2 and get it back to full health. I will use a few parts for my own car (hard touch etc), but the rest will stay as standard. The pictures actually make the car look much better inside than it is; the car is very dirty inside, badly water stained and has quite a smell to it, although nothing that can't be fixed. Mechanically, the car is close to perfect. The engine and gearbox seem fine, apart from a throttle body issue. I haven't had a good look underneath yet, but from a quick look and observation, the following will need doing for an MOT pass:
- Windscreen cracked
- Rear brake cylinder leaking fluid hence 3 warning lights
- Handbrake cable snapped
- Front spring broken
- At least 2 tyres badly split on sidewalls
- Throttle body seems to be malfunctioning
Other, work may include:
- Full service
- Cambelt (maybe)
- Both front door check straps need repairing
- Front bumper and inner wings need securing (no under tray)
- Radio swap, price dependant
I'll try and keep this updated with pictures and so on, but I hope this is of interest and hopefully this will be another A2 saved from breakers!
Seems like a good project!
Regards,
Matt.