The thread is not a "how-to" – there is an excellent thread by Phil @
philward
at
https://www.a2oc.net/community/index.php?threads/how-to-repair-restore-your-audi-a2-rear-axle.44808/
This thread is to show my own progress and to ask for help from the experts on this great forum.
I'm intending to get a garage to do the swap, so this thread is about getting the drums disassembled, the axle shot blasted and painted, and maybe the drums reassembled.
Given the parts supply issue, I think it will be wise to get all the parts myself so may need help identifying the right parts.
Back Story
I had the suspension upgraded in 2015 at 72,000 miles by A2 Cars with their recommended Monroe dampers E1308 + Lesjofors springs. Every since I found the ride hard and with the current state of the roads now noisy. Basically, I've had enough and have considered ditching the A2 for an electric ID.3. I bulked at the cost given that I'm retired and my mileage is low though a diesel A2 is not good for the increasing number of ULEZ.
So at 92,000 miles one last chance for the A2! It seems sensible to also upgrade the bushes and then go the whole hog and replace the rear axle.
Donor Rear Axle
In 2016 Steve
@Birchall
kindly gave me his rear axle when he upgrade his A2 to disks – the famous white A2 with almost every bell & whistle you could have on an A2. I've covered the axle in Krust a number of times since. Here it is: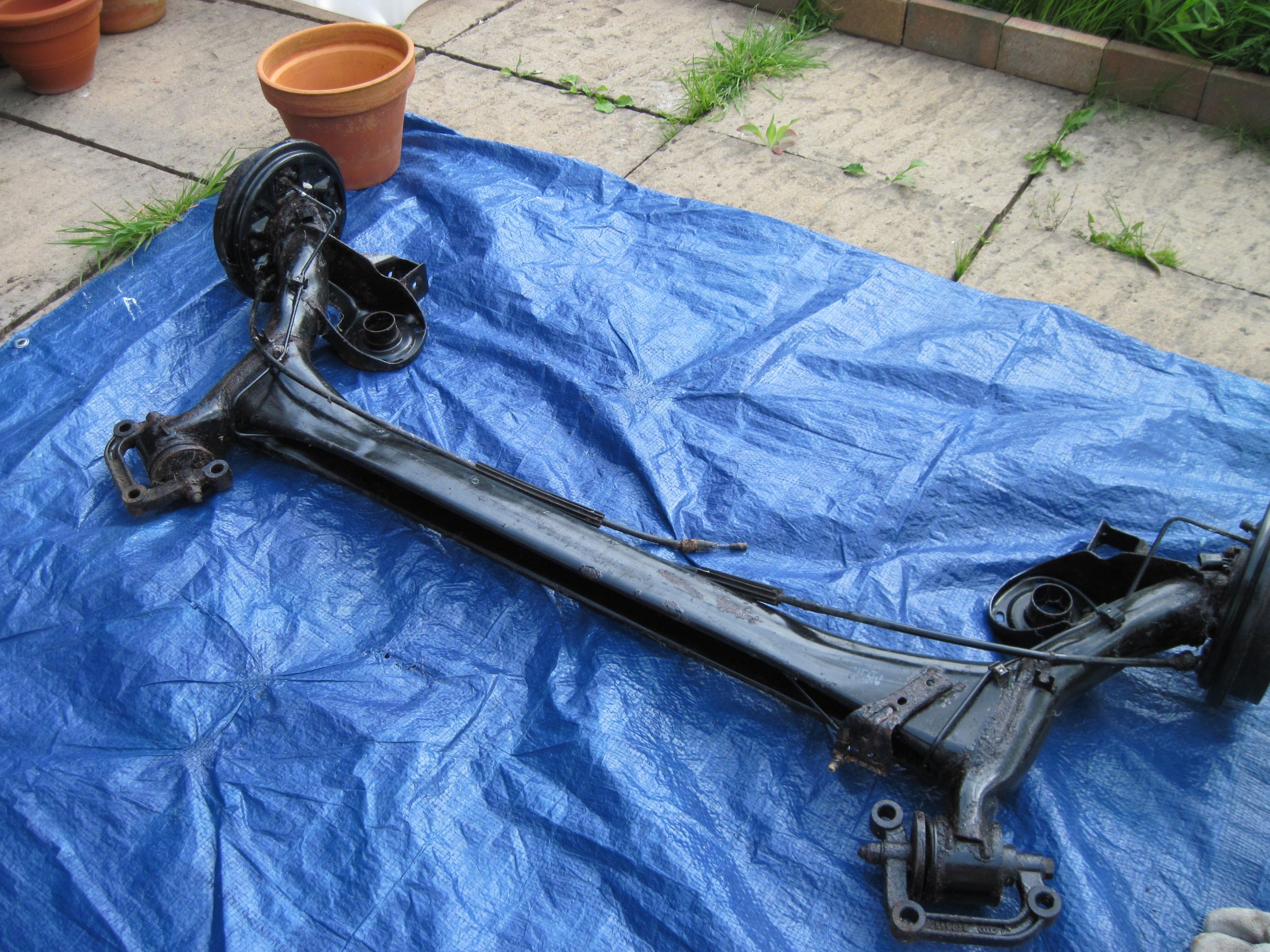 It looks pretty good though a cursory wire brushing behind the backplate showed it was not so good with some flaking. I think it will be OK: