So as I alluded to in the "today I" thread, I have finally purchased an A2.
That A2 will be known to many of you as Merlin, the Cherry red TDI 90 SE that was first owned by Dave /
@Special edition
- who is largely responsible for the specification it now has - and then by Hilary /
@YorkshireHill
, who saw my
introduction thread
when I first joined and PM'd me saying that Merlin may be for sale due to lack of use.
I've attached some photos of Merlin - Briefly, the spec is as follows:
Driver Information System
Electric Windows Front & Rear
Auto-dimming Rear View Mirror
"Winter Pack" (Heated wing mirror glass & washer jets)
Front Fog lights
LED front sidelights
Cruise Control
Front & Rear mud guards
Heated Leather Seats (Swing grey)
Hard touch climate control buttons
Audi Concert CD Player
Bose Sound system
Rear cup holders
Sport Steering Wheel with leather rim
False boot floor with storage of a full-sized Spare wheel in zipped cover
First Aid Kit
LED interior light bulb kit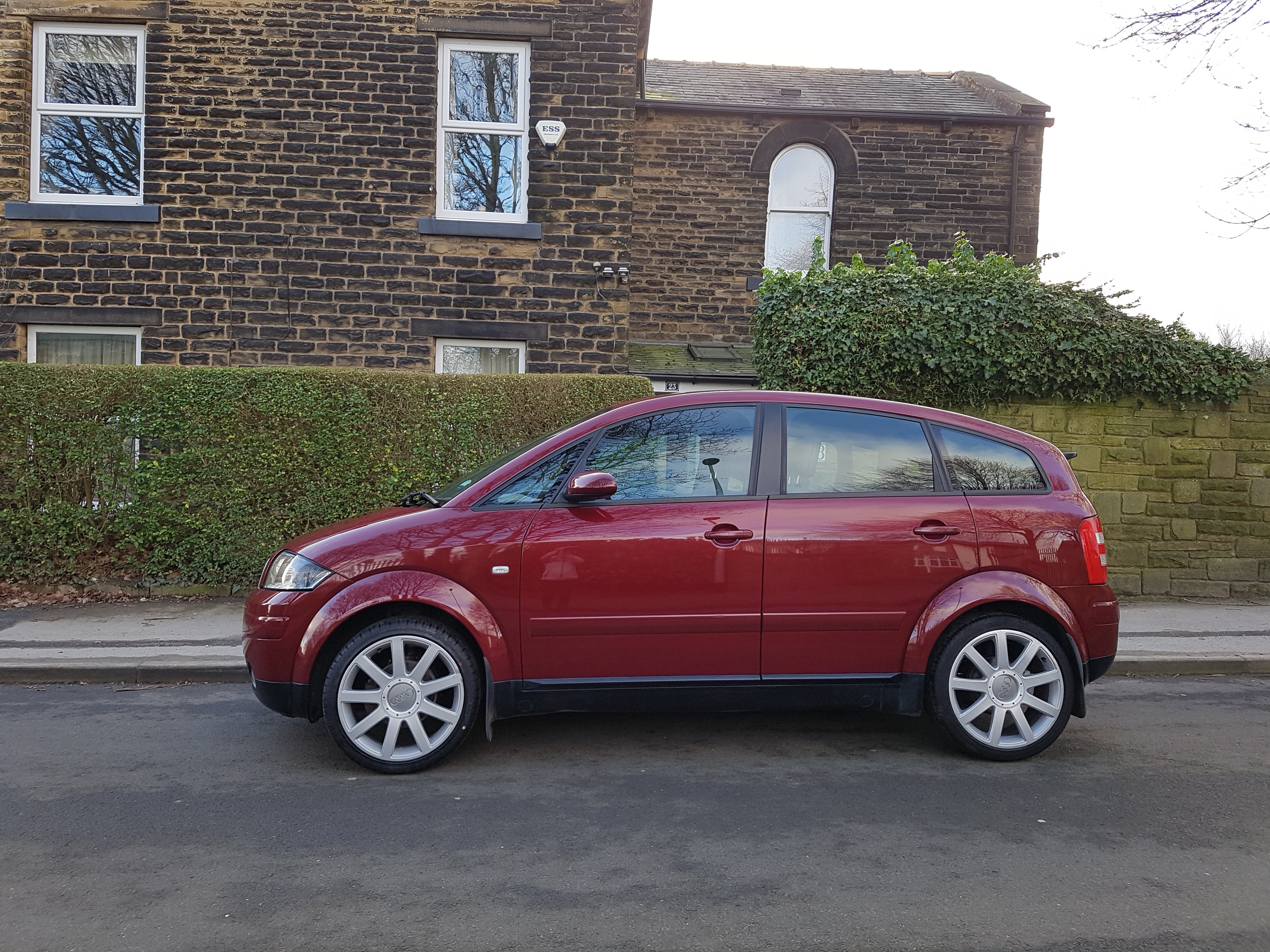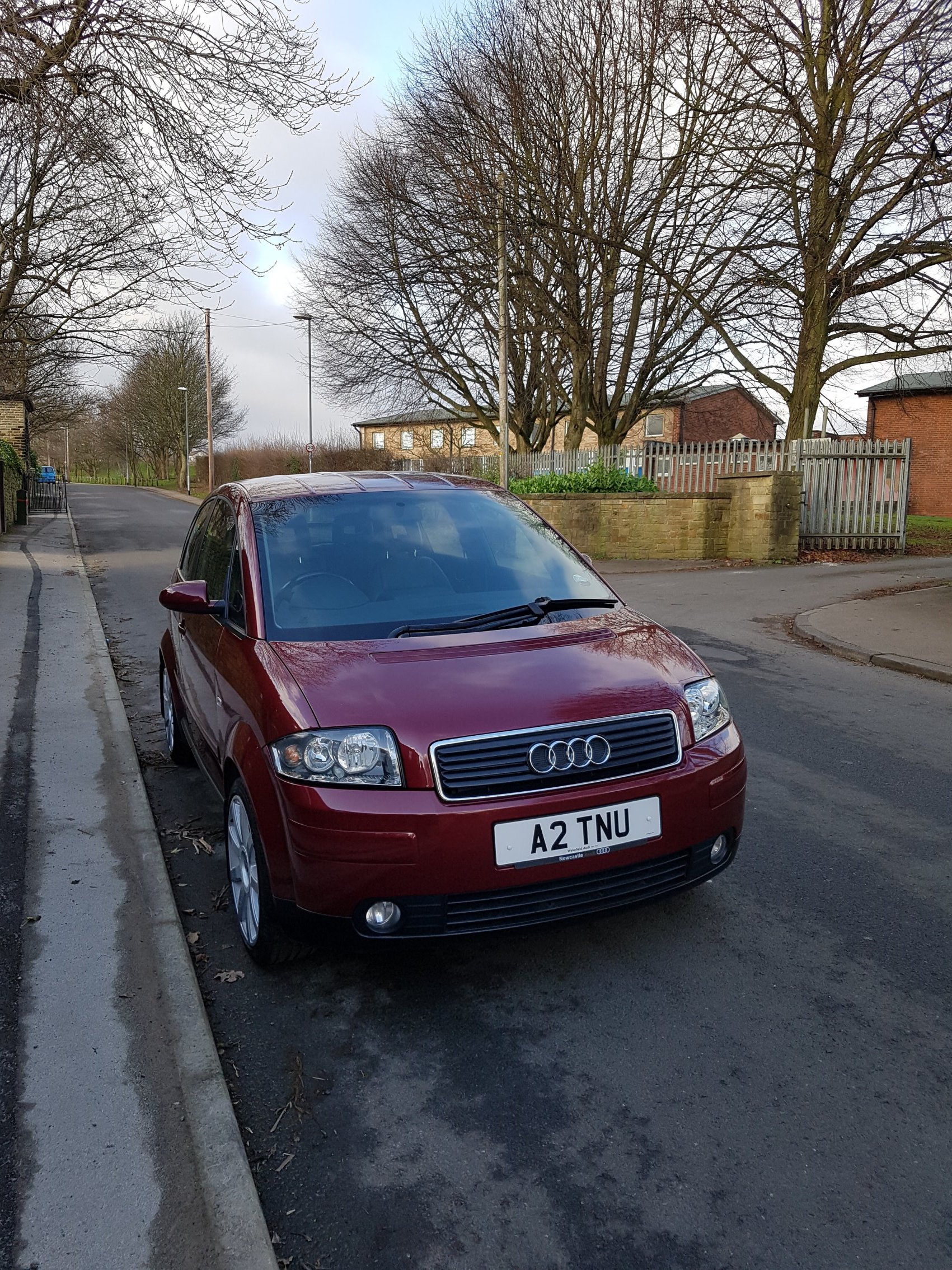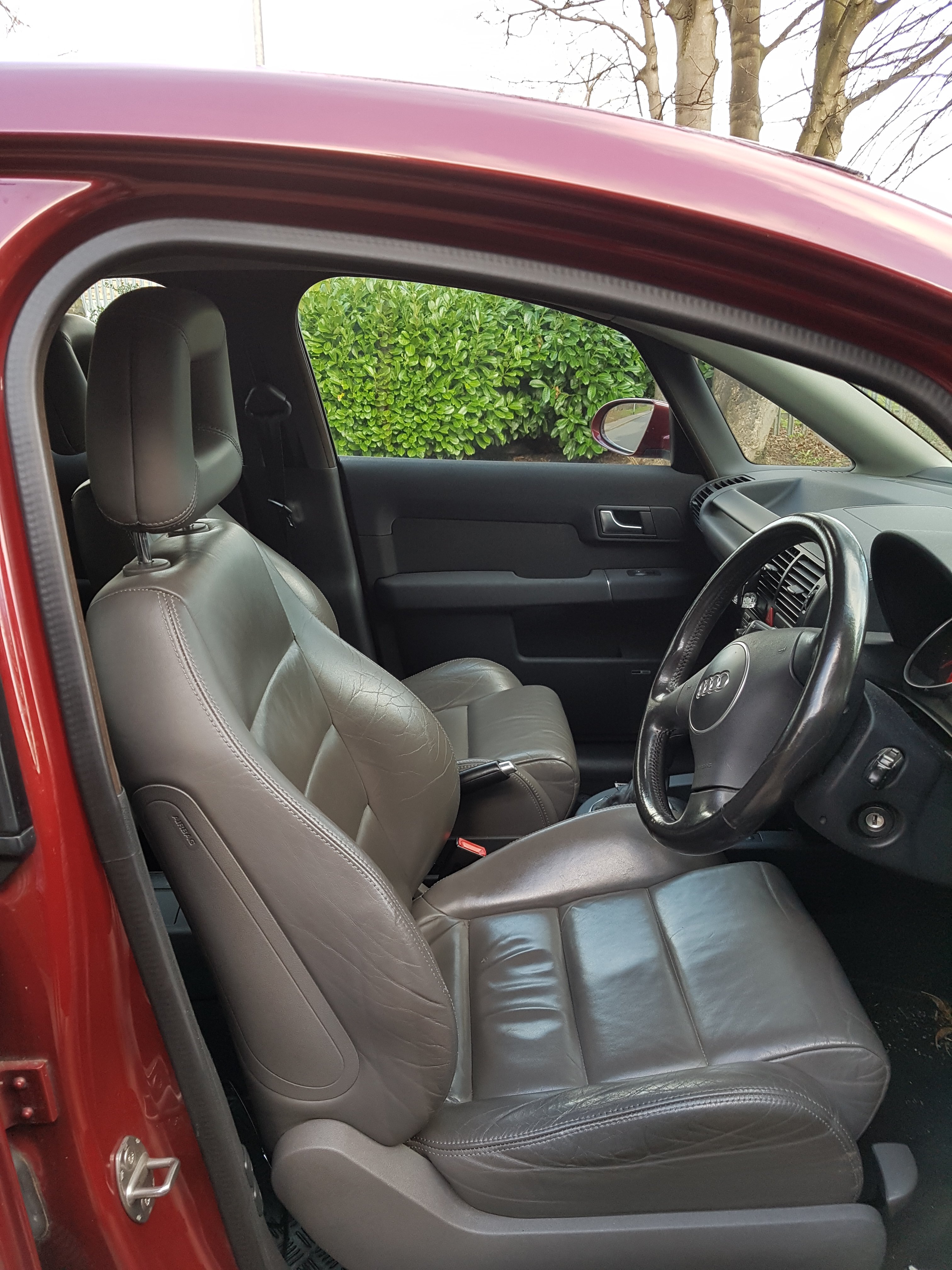 The photos show Merlin wearing Hilary's 17" Sport alloys, however she is hanging on to those and instead Merlin will come on a set of my preferred pepperpot wheels, along with a set of winter wheels in the boot.
I am thrilled to be lucky enough to secure a car with such club provenance (not to mention one with such a lovely spec and in such great condition, thanks to the love lavished by Dave and Hilary)! As mentioned elsewhere, the immediate plans are basically maintenance items and upgrades to bring the car up to date and a level of reliability I could expect of a nearly new car - So this special little car is going straight to
DS Motorsport in Coventry
for a full checking over and the following work:
Full service with all filters and fluids changed - planning to use the following

Engine Oil: Millers Oils Nanodrive EE LongLife 5w-30 Fully Synthetic Engine Oil
Gearbox Oil: Red Line Synthetic Manual Transmission MT-LV 70W/75W


Cambelt kit and water pump change (not many miles covered since it was last done by Dave in 2015, but nearly due on a time basis);
Depending on how old the tyres are on the pepper pots, I may need a new set of boots. Currently leaning towards Continental EcoContact in 175/60/15 flavour for maximum efficiency.
Careful checking of the turbo for wear
Merlin has already had all-new suspension and a new clutch and dual-mass flywheel, so there's two major maintenance items you'd normally expect to have to replace at this sort of mileage already attended to.
Then in the longer term
Sideguard kit install - I like the idea of the extra peace of mind should the worst happen
iPhone dock - I would love to have this done instead of having a clip / stick on phone holder
Possibly colour DIS - love the idea of this upgrade.
As an aside - Can I just take this time to acknowledge some wonderful people I've interacted with since joining this forum; I'm not sure whether you guys fully comprehend just how great the community here is compared with other forums, so it's worth taking a moment to appreciate those who I've come across so far:
@timmus
- who from the start has been so generous with his time and expertise - Tom has provided advice to me on various aspects of A2 ownership, thereby steering me towards the spec of car that would best suit my needs. Really looking forward to meeting you when the sideguard kit install happens (and potentially a few other upgrades too!).
@Clackers
- who I bought some parts from and who was such a pleasure to deal with and so honest.
@mrbroons
- whose car Scotty was the main contender in my search until almost the last minute and again, was so generous with his time and advice; I actually had asked to put a deposit on Scotty but James assured me that this was not necessary as I had "first dibs" and he wanted me to take the time to be sure before going ahead with the purchase - which as it happened was wise. Thank you James for being the ultimate role model in a car sale and also for your time - I will await with interest the thread by the new owner of Scotty as he is a wonderful low mileage example of a nicely spec'd TDI 90.
ADVERT HERE
.
@Special edition
, who gave me 45 minutes of his time to talk through (and respond to my SMS messages on) all the detail of Merlin's specification and work done.
@YorkshireHill
, who was so decent when it came to negotiating a price and the new MOT that Merlin will have by the time my transport company collects him from Leeds, thank you so much and I am looking forward to your "memoirs" thread reflecting on your many years of A2 ownership that you mentioned you'll write on here.
Thanks all, updates coming soon.
Last edited: