Was it this one Aidan?

Application: Volkswagen Toureg, Transporter, Multivan & T5. For wheel bearings sized 85mm (front and rear). The extraction adaptor (572-6) for GEN2 bearing kits has been redesigned to allow the extraction of the relevant bearings without removing the ABS sensor.
85mm is too big, you need 72mm for the A2 front hubs. This seems to be the kit in question: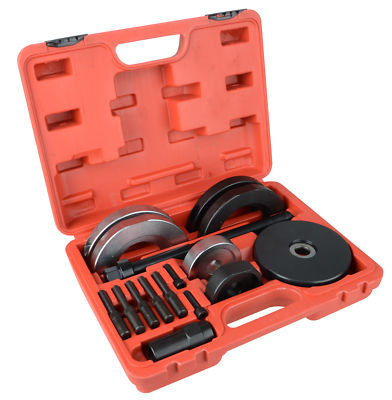 •Suitable for: Audi A1 ( from year 2011), Audi A2 ( built after 2000), Seat Ibiza ( from 2002 ), Skoda Fabia ( manufactured since 2000 ), VW Fox ( from 2005 ) VW Polo ( from 2002 ), etc. It can be used in-situ without the need to remove the strut or hub from the vehicle.