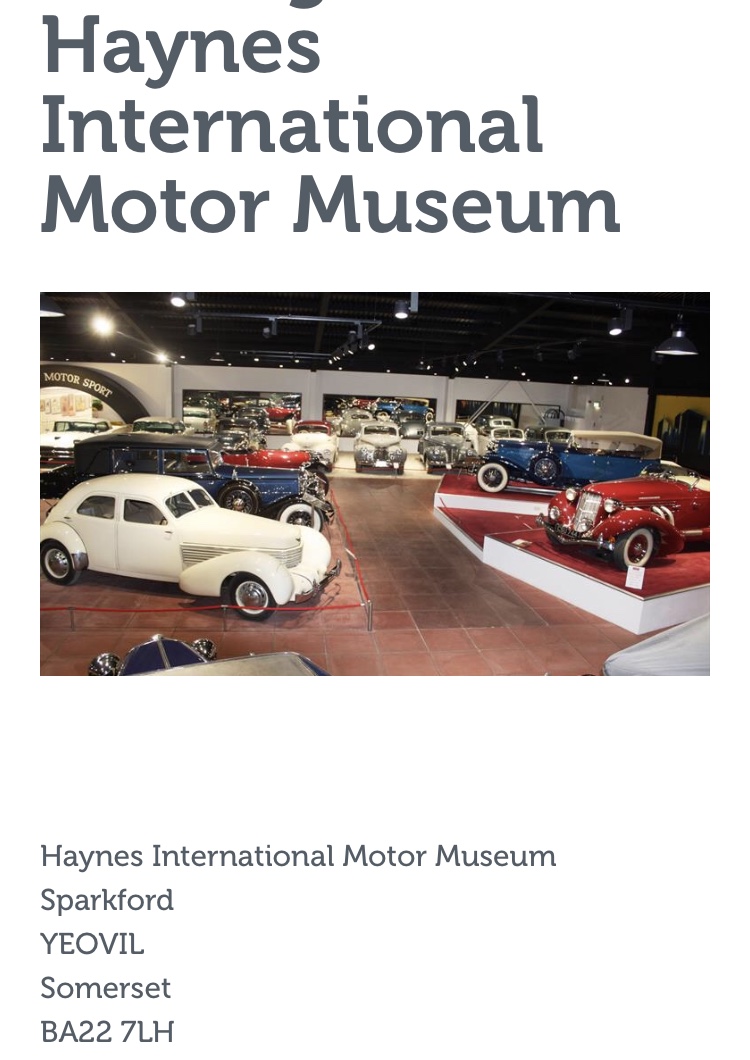 Hello all
Having organised quite a few drive-outs in the Welsh countryside, I fancy doing something a little different next year.
I'm just looking for interest at present in a trip to the Haynes Motor Museum.
Looking at their website they cater well to car clubs by offering designated parking and complimentary guided tours.
It would probably fall on a Sunday of a bank holiday to allow people to travel.
Let me know what you think, over to you!