Good afternoon all,
Historically there has been some confusion about how to correctly upgrade your account to access the A2OC marketplace. This includes occasions when members have donated £2 to A2OC in error, assuming this is the correct method.
For clarity, anyone wishing to upgrade their account should click on their profile picture and follow the link highlighted below, titled 'Account upgrades'. The one-off £2 access charge will upgrade your permission level and open up the cars, parts, wanted and spotted areas of the forum. I've added some tags to this post, so hopefully it will redirect those looking to follow the upgrade process.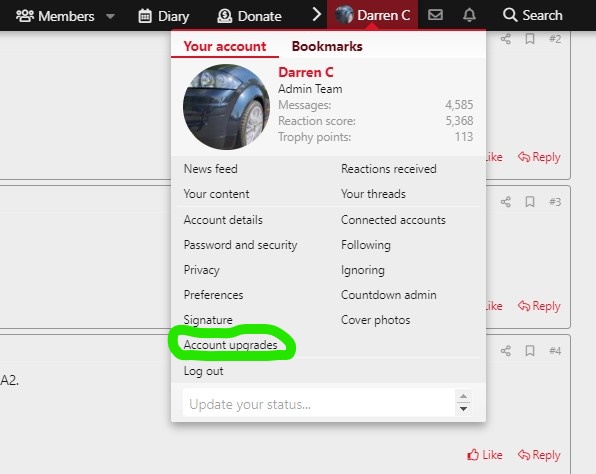 Please do familiarise yourself with the
marketplace rules
whether a seller or buyer. We operate an ethics based marketplace which is in keeping with the A2OC community spirit. There is a reminder to do so and link in the heading of the appropriate forum.

Thanks, and regards,
Darren