Hi all,
I have been distant from the A2 scene for a while... Well, for almost 7 years.
Things have changed since the recent engine collapse on my Mercedes R350 CDI 4matic that used to be my daily driver and the family car (bought when my 3rd child was born). Very upset with that, but it's another story...
So now I'm back on the road with my trusty A2 FSI
For something like 6 months (at least, I hope so) before a new car arrives.
In the meantime, I already had sorted last year the dreaded flaps problem in the inlet manifold with a "radical" solution : I had my ECU remapped by Pro Boost Engineering. That makes me think I still have to recode the cruise control with VCDS.
And for the rest (apart from the roof lining that now sags a little at the back corners
), it's in the state it was in 2015. So, a pretty well specced A2, but a work in progress regarding stereo/nav/etc.
So, I need some advices and help to complete a few things.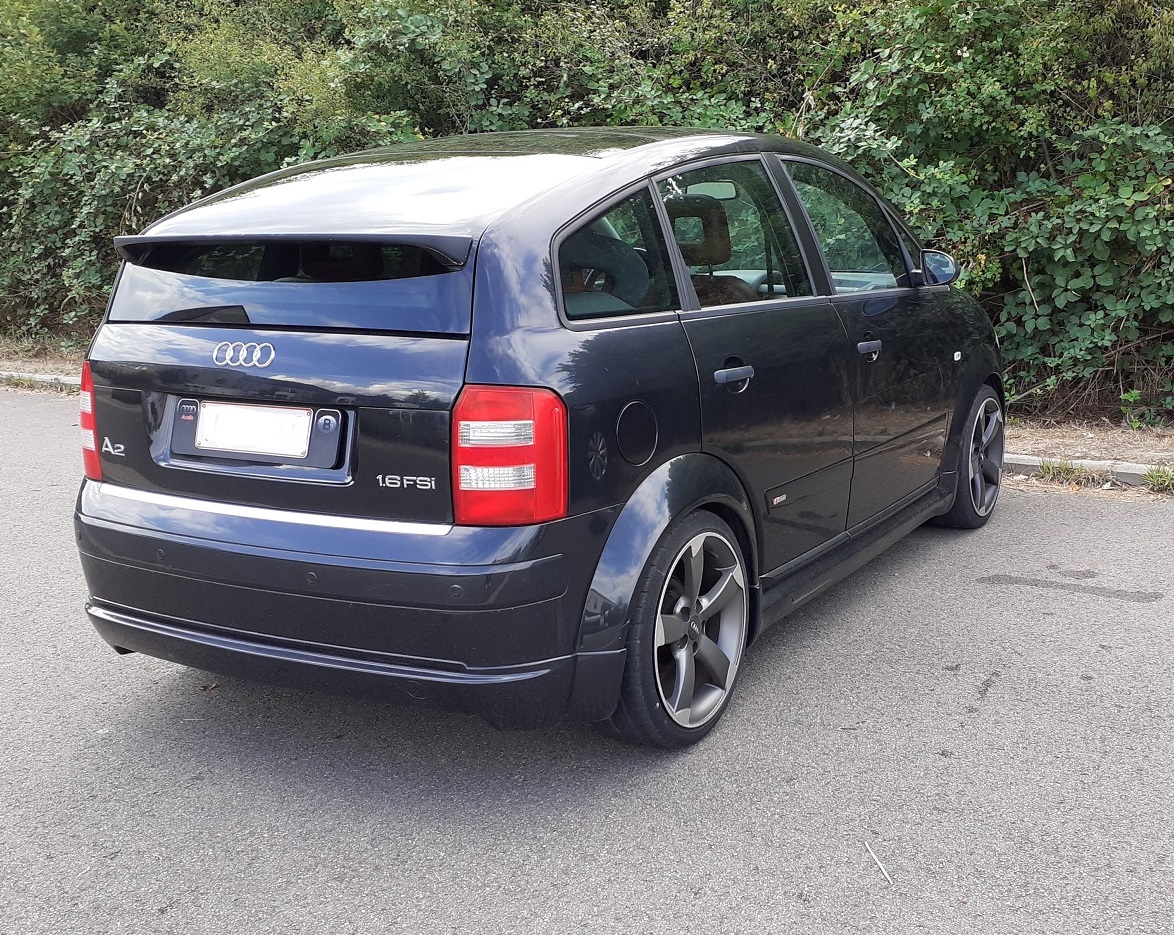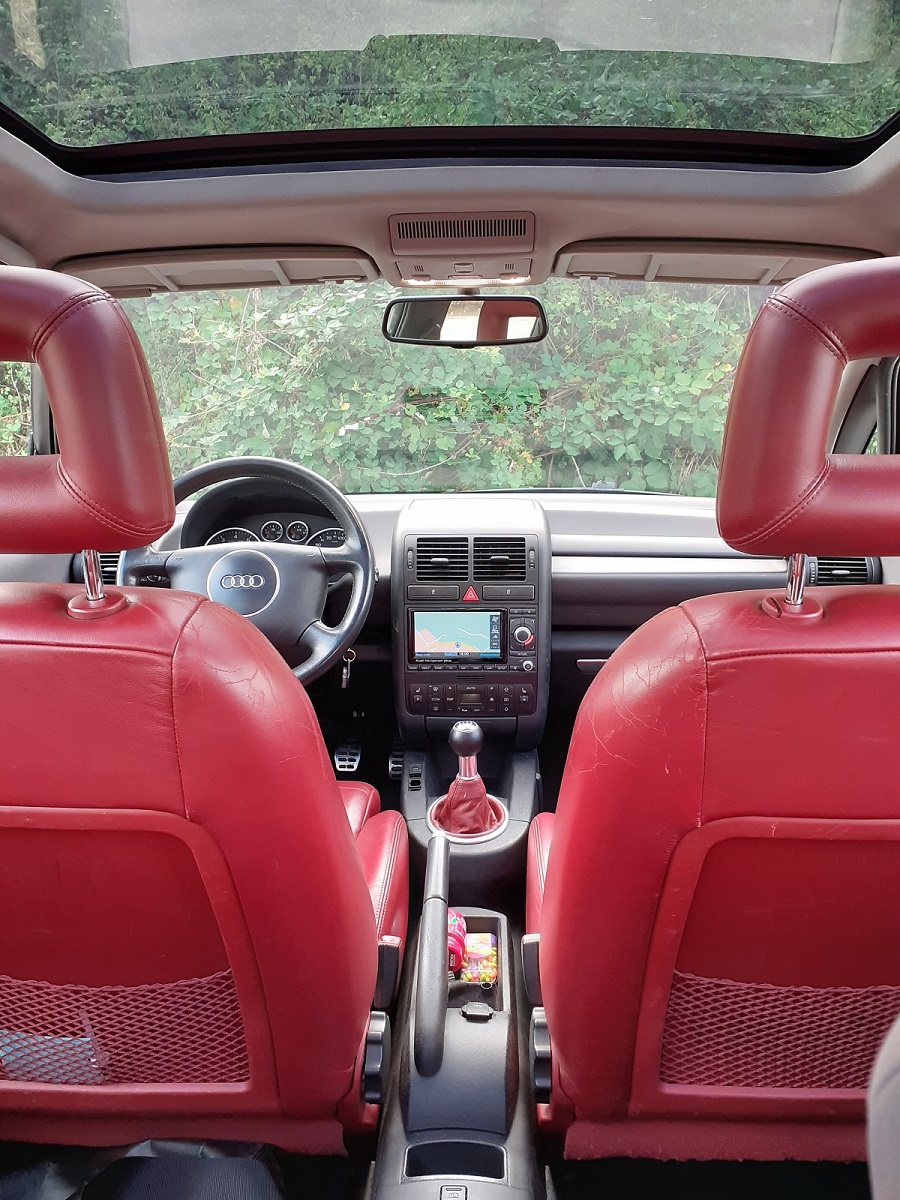 My A2 was factory fitted with Bose, 6-CD changer and RNS-D nav (which always comes with FIS, In think). No MFSW. I have upgraded the headunit with a mk2 RNS-E, using a CanGate to have the CAN signals issues sorted. So power on/off, lighting/dim, FIS display, ... are OK.
Before buying the R class, I had plans of fitting a Bluetooth module and a modern MFSW (with thumb rollers). And then make SDS work. I had even already bought an A5 MFSW with matching airbag, but the latter being dual stage, I eventually sold it, assuming that if I still wanted to do that upgrade in the future, I would follow the easier "single stage" route. Oh yes, I also bought (and still have) an A4 8E MFSW control module (part nr 8E0 953 549 R) that was said to be needed for the job.
But the first thing I need (quickly) is a handsfree solution (bluetooth).
Am I right that the Fiscon Plus is still the best one to get now ? In order to control the phone through the RNS-E and allow A2DP music streaming (stereo or mono ?)
This one, right ?
https://shop.fiscon-mobile.de/FISCON-Plus-for-Audi-RNS-E-and-BNS-50_2
The point where I need more advices is the MFSW.
From what I recall, one has to find a model with a single stage airbag. And with the proper buttons...
I suppose it's easier to source the wheel and the buttons apart, than that looking for a proper wheel with the right buttons (you call that hen's teeth, yeah ? )
Talking about the buttons, there are several layouts. Here a 4 styles I've found.
I've never seen MFSW fitted on A2's with the "later" set of buttons (like style 4). Style 3 has the same functions as style 2, but is newer. Are they OK with the RNS-E on a A2 ?
How I imagine things is first having the horn and airbag loom sorted, then the MF buttons.
style 1
style 2
style 3
style 4
I have aftermarket (color coded) rear parking sensors fitted.
When I installed the RNS-E, I thought they were sufficient and didn't intend to fit a backup camera. But now I'm too used to it. My Mercedes has one (thankfully ! it's >5m long) , so do the others cars I drive. So now, I may be interested in fitting one on the A2... What does it involve ? I think another interface module for AV input for the RNS-E (what tells me "again money" and "room behind the headunit ??") and then a camera (what integration ?) and some cabling (including the reverse signal to my CanGate)...
First thing done on the to-do list : I have just upgraded my nav maps (now 2020 and SW 0220)