Weeks ago during a long few hours drive, the red oil lamp warning light appeared twice on the dashboard on my 1.4 petrol. They lasted a minute or so, then disappeared. I thought, well hoped, happened due long drive as I usually drive short distances, but last few days the red warning light came up again a few times, once 15 times in a row lasting few seconds each. That's not great.
I've done some research and either oil level too low or oil sensor is failing. I've been using the 2nd oil tube, front one was a failure even the new end broke off and got stuck before, but as my A2 has the rear oil tube option, if that's what called, so I bought the forum recommended parts and been using it, works great too. Oil level just over middle, so that's not the issue. Must be the sensor then.
I found lot of infos and apparently there's 2 oil sensors. 1, next to EGR and 2, on the bottom of oil crankcase next to the oil drain plug.
I've changed oil couple of months ago, I didn't have filter-remover tool so I didn't change that, and to replace the 2, sensor the oil has to come out again, so I want to leave that last. Also there's a slow coolant leak since I bought the car, almost 1.5 year ago. Loosing 1 glass amount a month, which drops down from the bottom oil sensor, so it's a bit cover in pink on the outside. Not sure that could cause this or not.
So let's change the 1, sensor by the EGR. (Pic attached)
Is there a "how-to" or someone can give some info about it, also which one is the right one for 1.4 petrol as there's a lot different ones on EBay.
Cheers guys.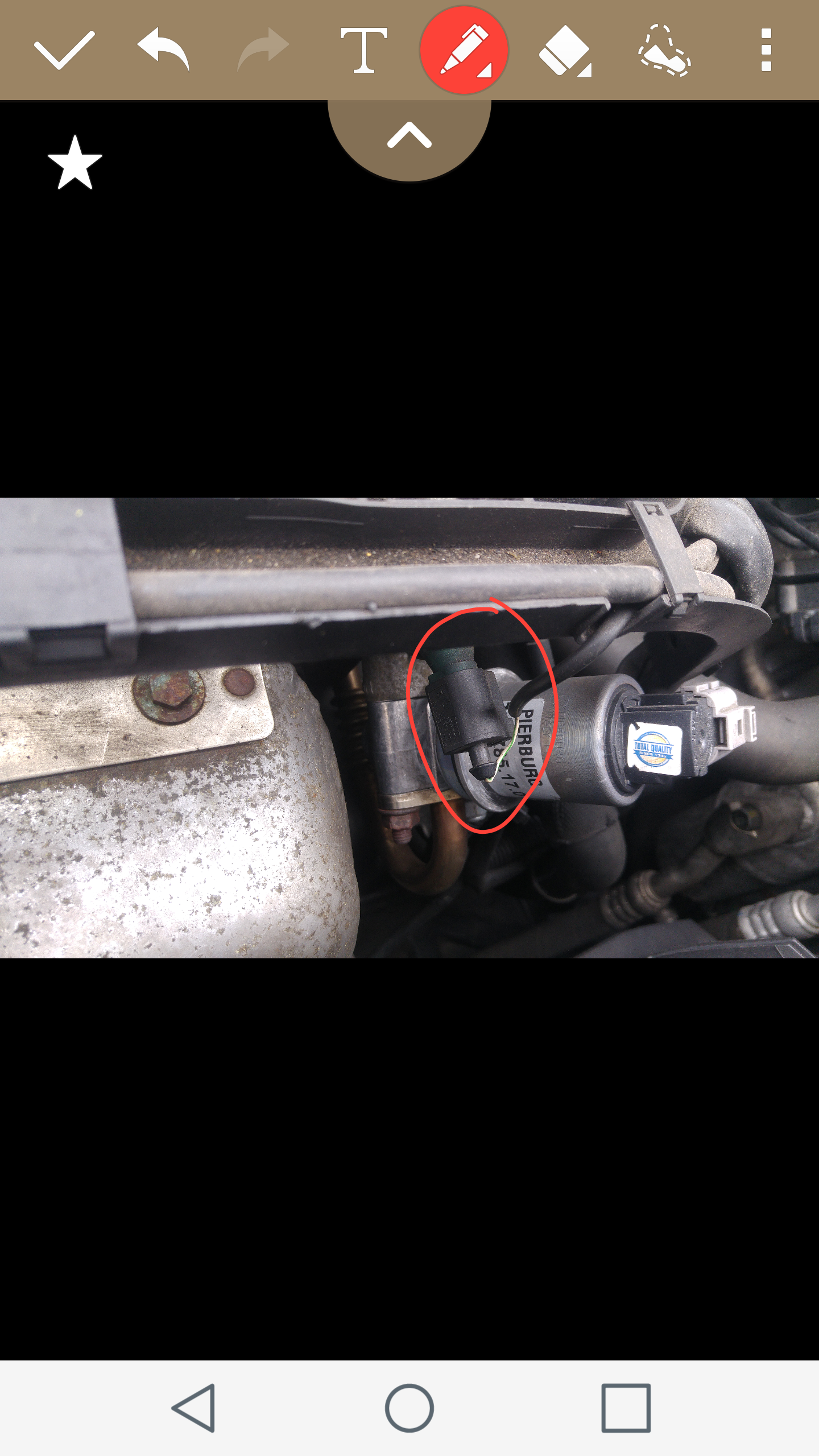 Last edited: