Afternoon All,
As promise recently after
@A2Steve
rightly pointed out that there is a lack of project threads being published whilst we know there is probably quite a lot going on with our Aluminium Friends, as some of us find ourselves having a little more time on our hands. I'm certainly one of the people with a bit more time on my hands so have been working on my latest A2 to make it even more enjoyable when I get back on the road and return to work.
It was purchased in March as my old trusty stead, Ebony Black 1.4 Petrol @256k miles gave up on the way home in February. Quite devastated as it had pretty much everything possible fitted to it to make my 122 miles commute every weekday more refined and pleasurable. More annoyingly I hadn't taken any pictures of all the work that had been done along with not producing a write up on it either. Too late now as it sits on my drive way stripped of all the parts and looms I needed along with what has been sold via PM etcetera. There is nothing to take a picture of now.
So my latest A2 is a 1.4 TDI (AMF 75) in Azure Blue with Twist interior. A truly stunning combination which has quickly grown on me, normally only a Black Audi sits on my drive. It came modestly equipped with OSS, Bose, Jive Double DIN Dashboard, Heated Twist Leather Sport Seats, Rear Electric Windows, Winter Pack, and had in the back of the car ready to be fitted a complete Twist False Floor kit.
I became aware of this A2 after 2 failed attempts of obtaining a TDI due to Trade Sellers not honouring their word of waiting for me to view with cash in my hand, so I thought I'd try listing a desperate thread here on the Forum, I was saved by
@A2Steve
who pointed me in the direction of
@Jellybean
, Rob thank you so much for allowing me this excellent A2. It is running great and has been a joy to drive, not that its getting many miles right now though. Here are the pictures that I was sent which got my off the sofa, gather the family up and made a quick dash to Gloucestershire to view the A2. A 200 mile round trip which turned out to be so so worth it: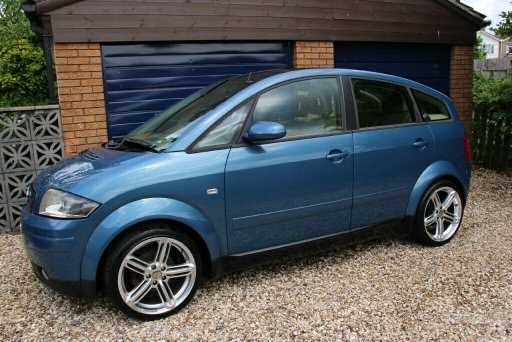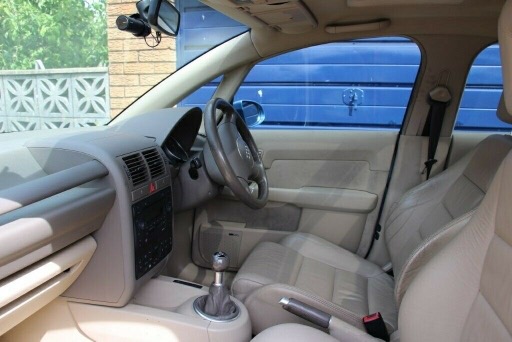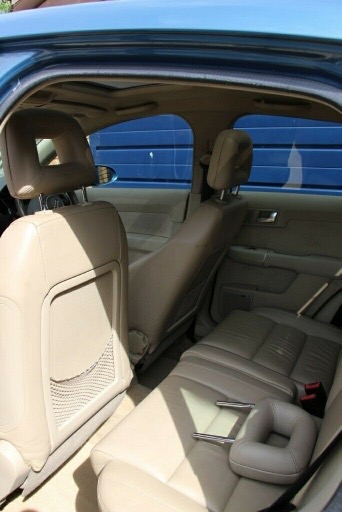 You can see that in the pictures that it does look very nice, it didn't come with those 17" wheels, it was sat on Standard 16" SE wheels with no centre caps which were quickly swapped to 15" Pepperpots wearing Dunlop BluResponse.
Having only test driven TDIs before, I had not had time to enjoy these great engines, although I was worried that it was running a little rough it pulled beutifully, suffice to say I enjoyed every minute of the 100 mile return journey home.
I have loads to add along with pictures which I will continue to get to you over the weekend. This is just the start of a rather long thread as this amazing A2 has been given some proper lockdown refinements.
Stay safe everyone.
Kind regards,
Tom