While the scope of my ambitions pale into insignificance compared to some of the amazing cars here, I thought keeping a thread going would help with the motivation.
Audi's A2 has always been an attractive proposition. I admire Ferdinand Piech's obsessive engineering-focussed world view that brought it into being, and in my opinion it set the correct template for the future of the motorcar, a future that's been lost in a world of 1500kg hatchbacks and 2000kg hybrid SUVs.
At Le Mans in June 2000, Audi first fielded the closed R8 prototypes that went onto deliver first, second and third places, starting the Joest Audi team's domination of the next decade. Expecting success, they put a big effort into the PR side, and had invited lots of VIPs, putting them up in various hotels around the town. The VIPs were chauffeured around in a fleet of A2's and you quickly became used to their distinctive profile in amongst the local traffic, where they truly looked like they'd been beamed down from the future.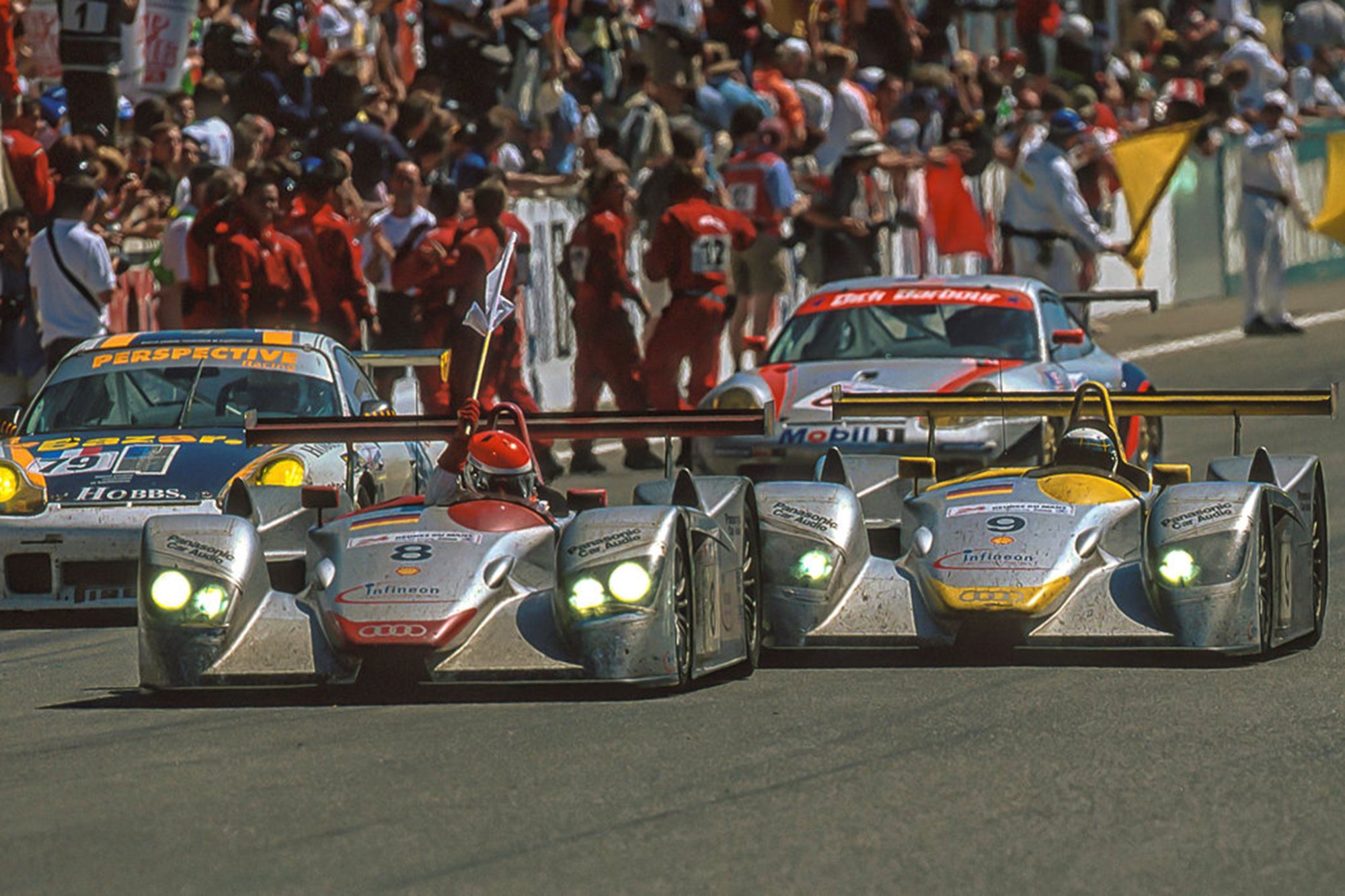 A couple of years later, I bought a silver tdi 75 from the big car supermarket in Slough, and I used it as a frugal commuter for several years (and a parts getter, including one memorable v-max effort somewhere in the north of England down an utterly deserted motorway on World Cup Final day - in the back was an engine and gearbox that later went into a Westfield Seven I was building. ISTR seeing 115mph on the clock on a downhill stretch after a long, long run up) until an inattentive moron in a Nissan slammed into the back of it while I was stationery in a jam. Unfortunately, such was the energy of the impact that I was pushed onto the boom of a skip lorry in front of me. The extensive damage front and back was enough for the insurers to write it off.
A few years later, I bought a nearly new Fsi Sport, which was starting to show the running problems that later became associated with the model. At the time it was still under the manufacturers warranty, and it spent the best part of a year at a main dealer while they tried to work out what was wrong. In the meantime I was given a tired 1.4 petrol to run around it, probably, at around 900kgs the best expression of the A2 concept, but I'll admit I found it underpowered.
More recently, I bought a nice clean late model FSi SE, which I owned for a year before foolishly agreeing to sell it to a chap who made me an offer based on seeing it in the Goodwood car park. At the time, I was able to lease a BMW M140i cheaply through BMW's partner programme, so it sort of made sense, but while the BMW had three times the Audi's power, it wasn't three times the car. Funnily enough, I've tried plenty of other Audis over the years (everything from an 90 quattro to A4s and A6s) and disliked all of them except an R8.
After finding my sporty Mini a real squeeze whenever I needed to carry more than one passenger, I decided there was room in my life for another A2, and started looking for a nice FSi Sport. I like the sports seats, steering wheel and DIS that some with the Sport package, although the 17" wheels would have swiftly been changed for something more suitable to the cratered tracks that pass for roads in my part of West Sussex.