I'm glad to report that I am back in A2 ownership (other than breakers). Having had a stint in a TT, it has reminded me of why I like the A2 so much, light, nimble, spacious and most of all frugal
The car was recently advertised on the forum by Steve, who had recently lost his Dad to a heart attack. He had no further use for the car and wanted it to go to someone who was going to make use of it and not use it for parts.
I put my hand up for it and queried how much Steve wanted for the car. To my surprise it was free to a good home. He wouldn't except anything for the car, just wanting it to go to a good home and to send some photos when it's back to its former glory (a task I can definitely oblige with).
I arranged a courier to collect the car from Newcastle and it made its 320+ mile journey down to me in South Wales.
It's a one previous owner 100k mile TDI with service history. I think the saying 'right place right time' comes to mind. To say I'm pleased and grateful would be an understatement.
Here she is when she arrived.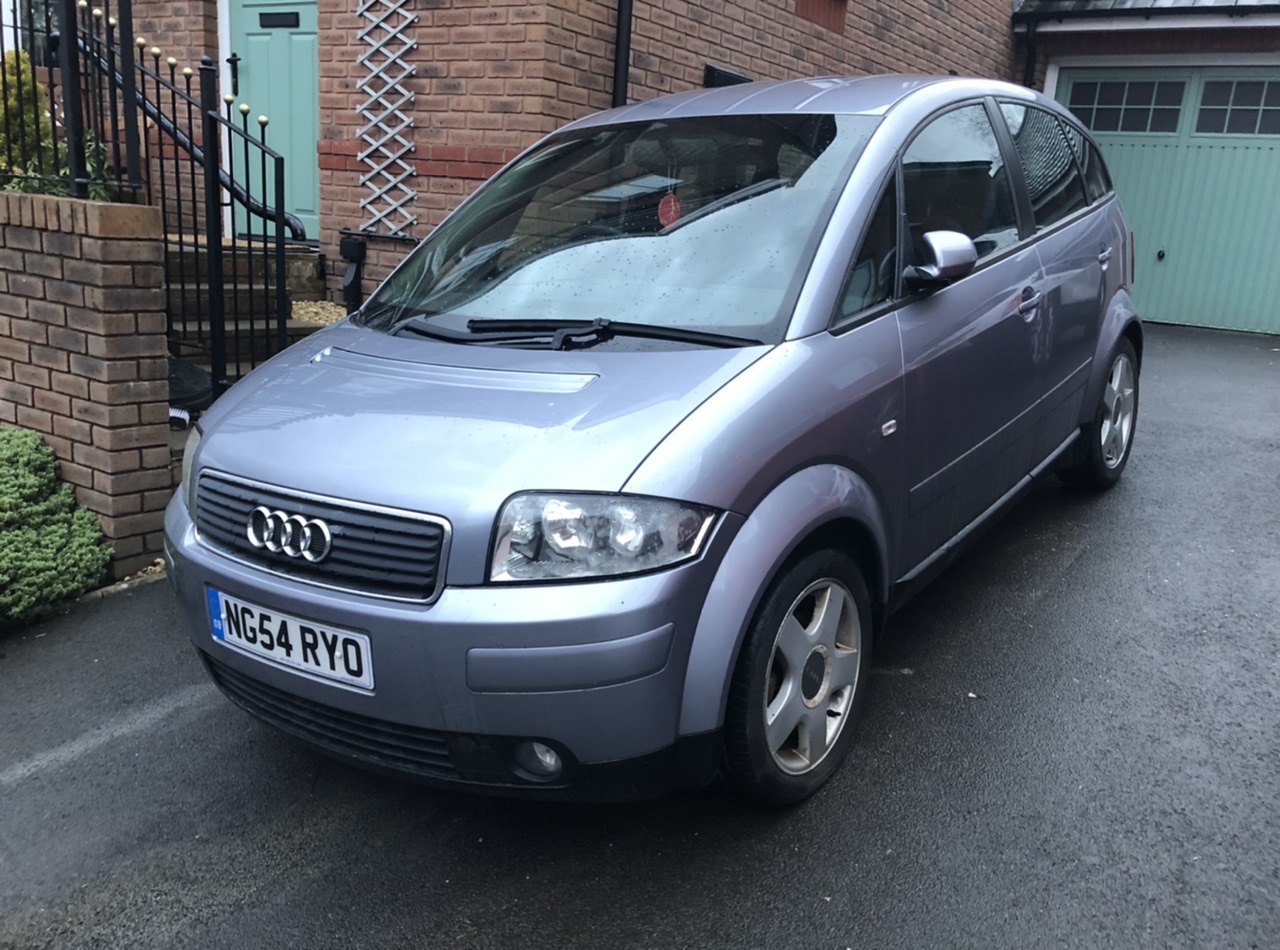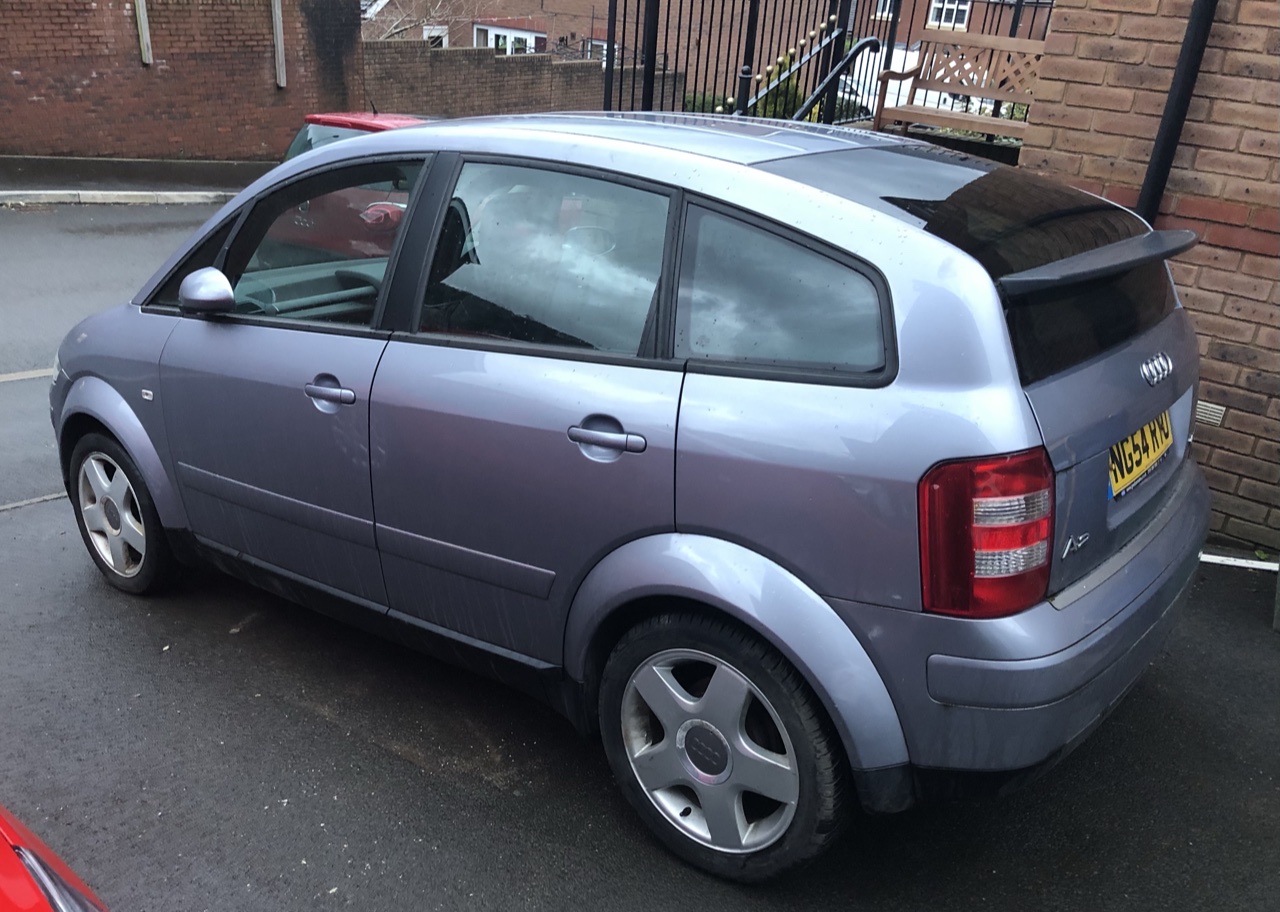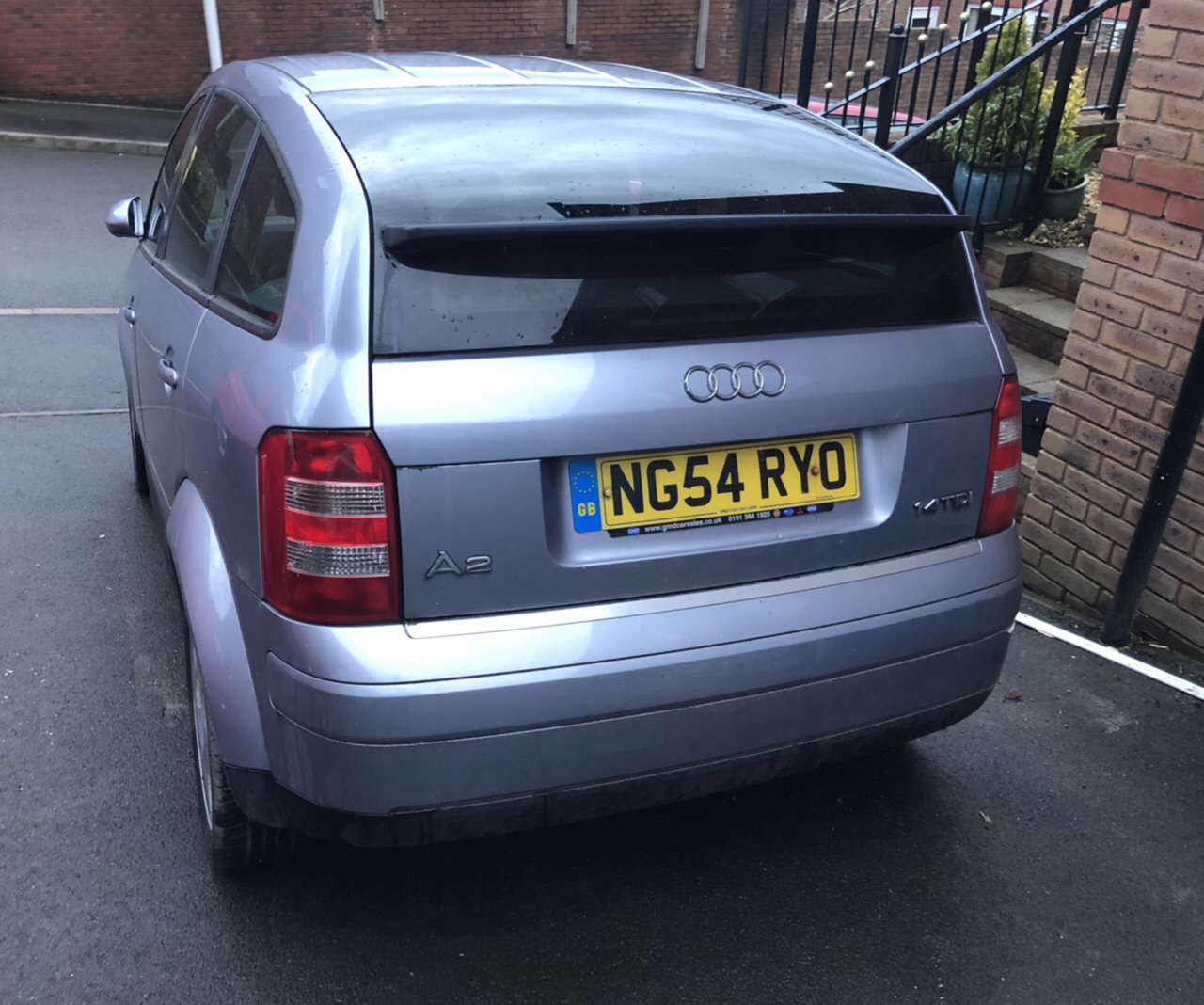 Plans are to firstly give her a damn good clean as she's been standing for quite some time. Looking at the paintwork though through the grime, it's all in very good shape and there's a diamond hidden in the rough.
It needs a timing belt and service, and there's a heavy vibration coming from the driver's front wheel even at low speeds.
I'm unsure as yet about which way I'm going to take the project, but I'm now in my late 30's and I whilst I like building 'show cars', my bank balance doesn't enjoy it and I also end up feeling a bit daft driving them at my age.
I've got a number of parts here that I think will be making their way onto the car:
Monroe reflex front and rear dampers
Eibach 25mm springs
H&R front anti-roll bar
Whiteline rear anti roll bar
Fabia VRS 288mm brake upgrade
A set of TT 17 inch alloys
I'm always open to suggestions and input, so if anyone had any ideas on where I should go with this project then please let me know, but the overall theme is definitely going to be OEM+ rather than full-on boy racer