Morning all,
Little update here in the way of future retrofits:
Some may have noticed on the Today I thread that I recently purchased an absolute bargain RNS-E PU from a TT, only possible with the exemplary assistance by Neil
@Neilf
: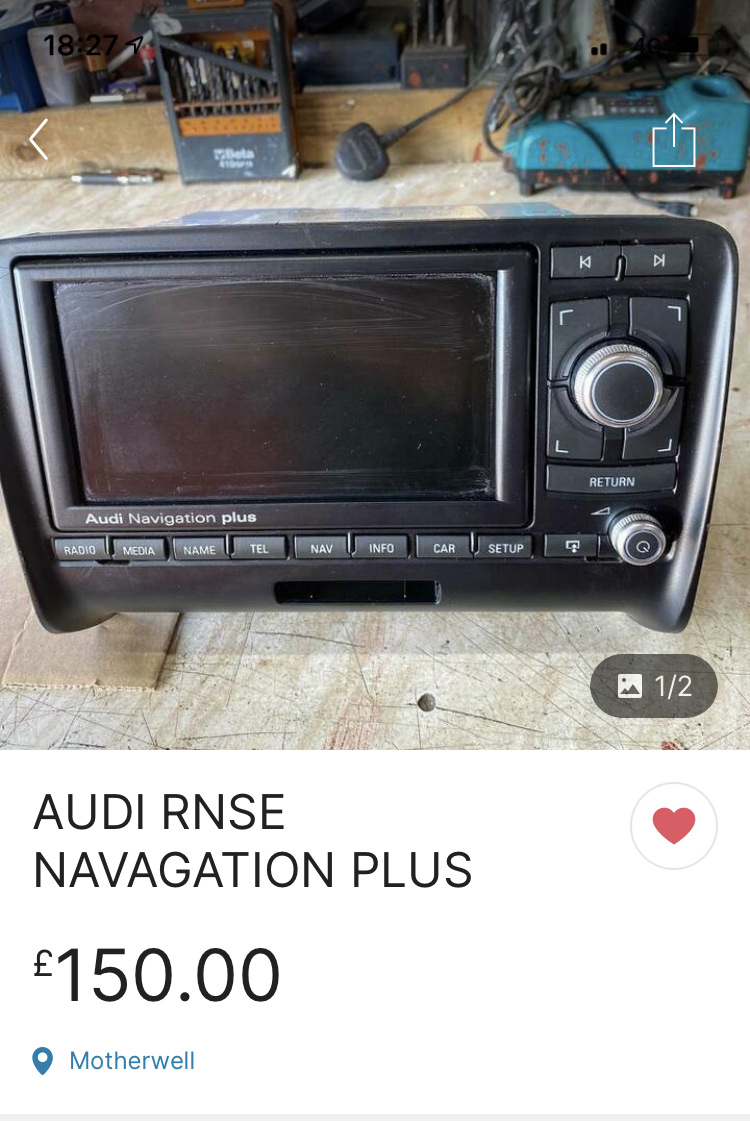 Yes it has the curved fascia which needs to be changed before I get the Dremel out. This didn't concern me as it had to be worth the gamble as it's a first revision of the RNS-E PU (Mk2). Part number 8J0035193 with no revision letter which guarantees the presence of the internal hardware that it's younger sibling 193B has.
I have already removed the offending fascia whilst retaining the chrome buttons then put the fascia back together: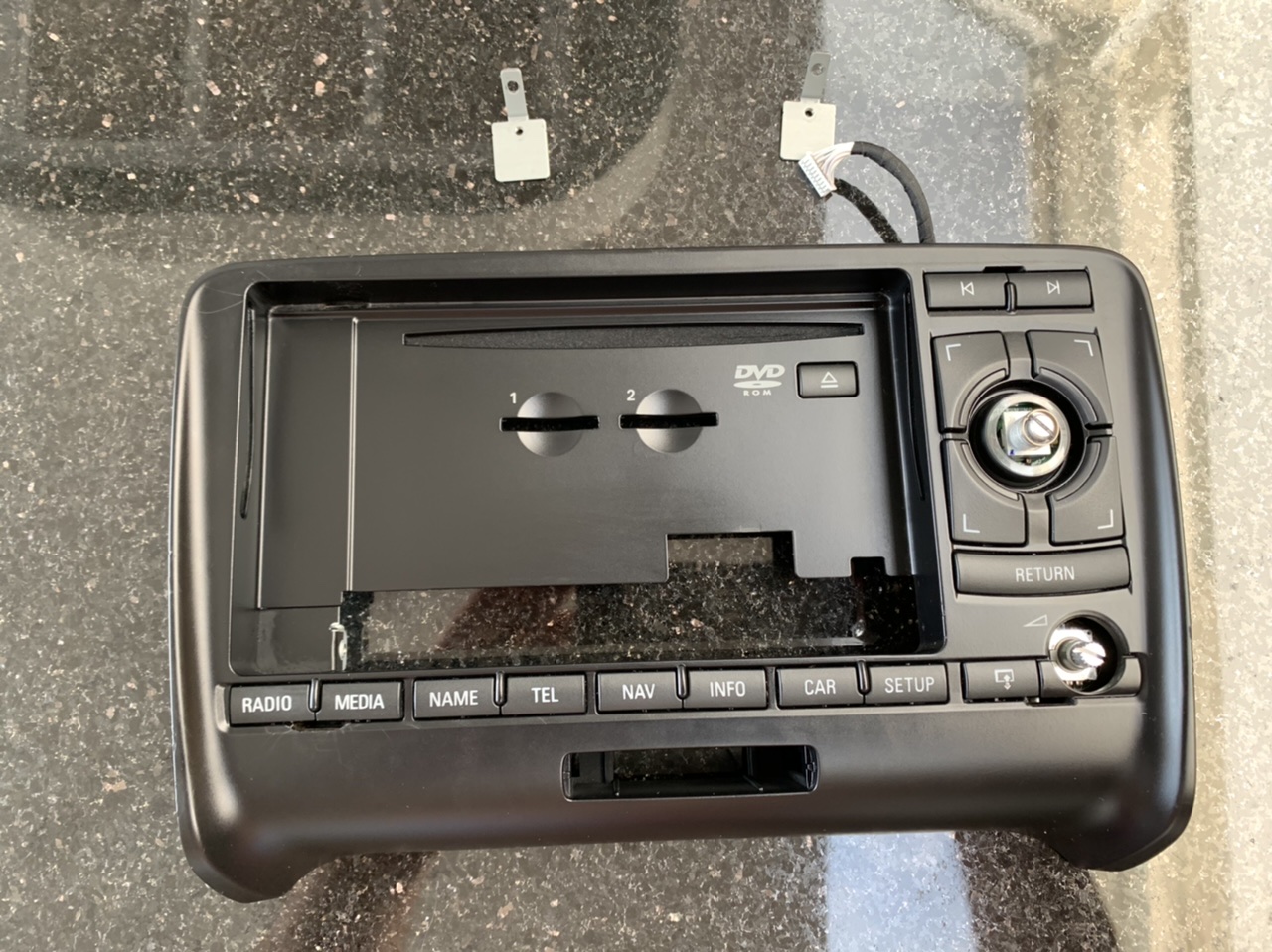 Which is now on its way to Bart at
VAG Retrofits
for a swap for one from an A3. I'll fit the chrome buttons to the replacement fascia when it arrives. This should work out as the cheapest Mk2 I've ever come across.
Before I got the precision screw drivers out for dismantling I temporarily fitted it into OEM for coding and upgrading to the latest custom firmware (
290 v3 Beta
):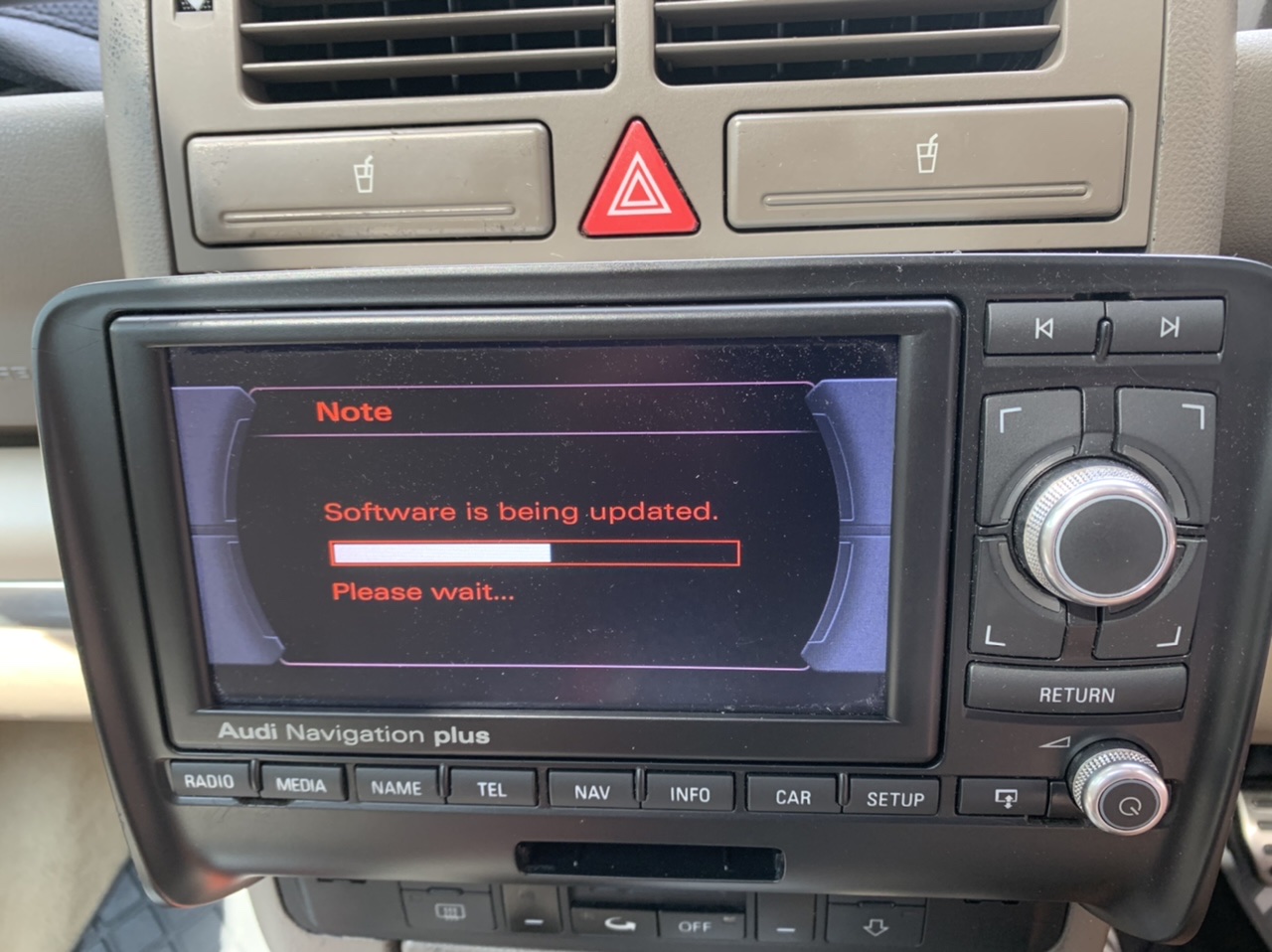 Whilst reading through this thread you'll notice the low budget that's been attempted to stick to. This latest purchase is certainly in keeping with this theme. Along with the Double DIN Dashboard which I parted £40 cash for is also another incredible purchase. For under £200, this poverty specification A2 will have a Double DIN transplant and RNS-E PU. It's just amazing what you can find if you're willing to wait.
Just when things couldn't be better I grabbed this last night for £0.99 and £4.50 P&P: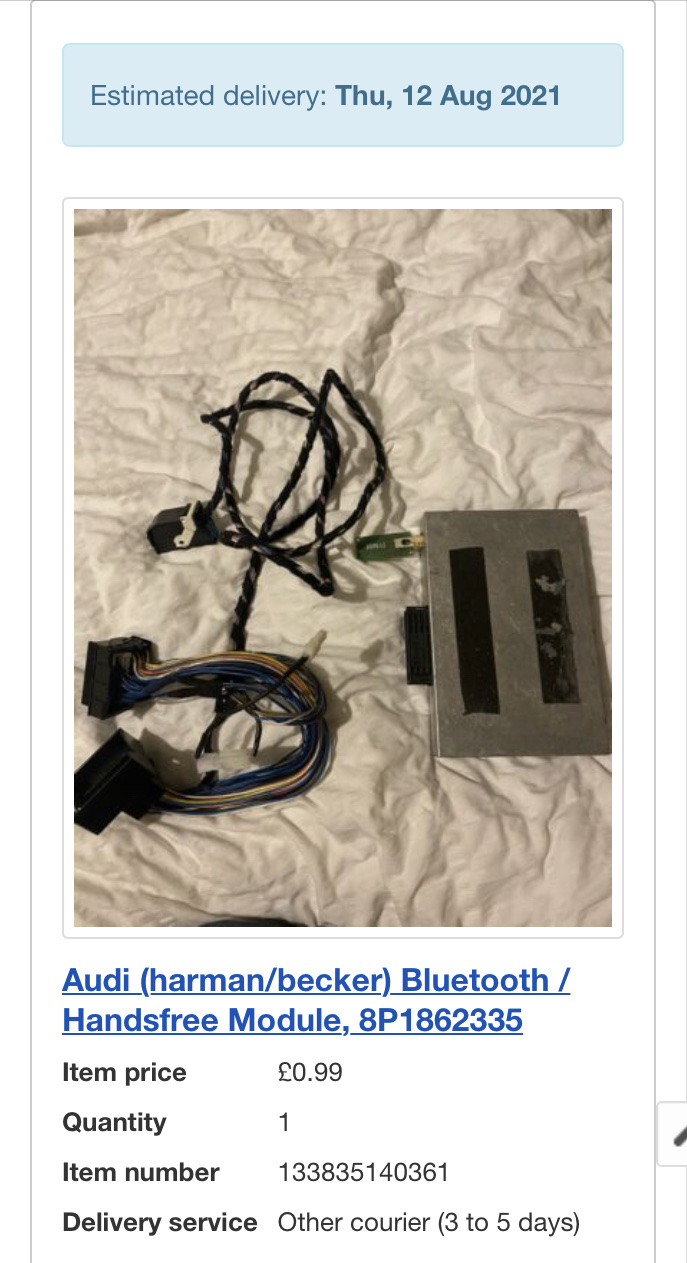 The 8P1 item is the final edition of the Audi BT Tel Module that was produced for the RNS-E. Another absolute bargain. Keep your eyes peeled people!
This still keeps the next set of retrofits under £200 but now has the addition of perfect clarity of hands free calling.
In addition to this I also have acquired another A1 MFSW with single stage airbag and early generation buttons for £180.
Bringing the total to £380 to have a Double DIN conversion, RNS-E PU, BT Tel Module and MFSW conversion (might even make it heated).
Installation will take a matter of hours (probably a whole day to be honest) when I have the time. Id like to have it all complete by the Yorkshire camping trip but starting to thing this will be a project I start when I'm next off work at Christmas.
Just need to find a bargain AMI and wireless charger and this brilliant A2 will be sporting similar tech as OEM. Might also upgrade to Bose one day.
Kind regards,
Tom