There is a long thread on P1031 and this post will answer your question.

If there is a change on that vcds log, when the flaps move, the potentiometer is OK, so N316 would be the suspect. Interestingly, Golf FSI folk say solenoid failure is not uncommon. Mac.

I also logged Block 142, fields 5 & 6 are the flap data in this extract..

If '2.300 V' is the voltage on the valve, it would be constant, as no call for flaps to move. I'll try to do a log while driving. Just need a co-driver/laptop operator! (Like you said though, could all be gibberish!). Mac. Hi Mac, You don't need a co-driver/laptop operator, just put the laptop...

Andy
Andy - Thanks so much for this. really helpful
I just went on with OBDeleven and monitored the whole block on channel 142 - could clearly see that the flap adaption was ok, and could see the called vs actual position of the flaps was working correctly.
plotted a really quick chart in the live data, showing how you can see it moving pretty much instantaneously to setpoints when I'm taking the rev range over around 3200 rpm and back down again.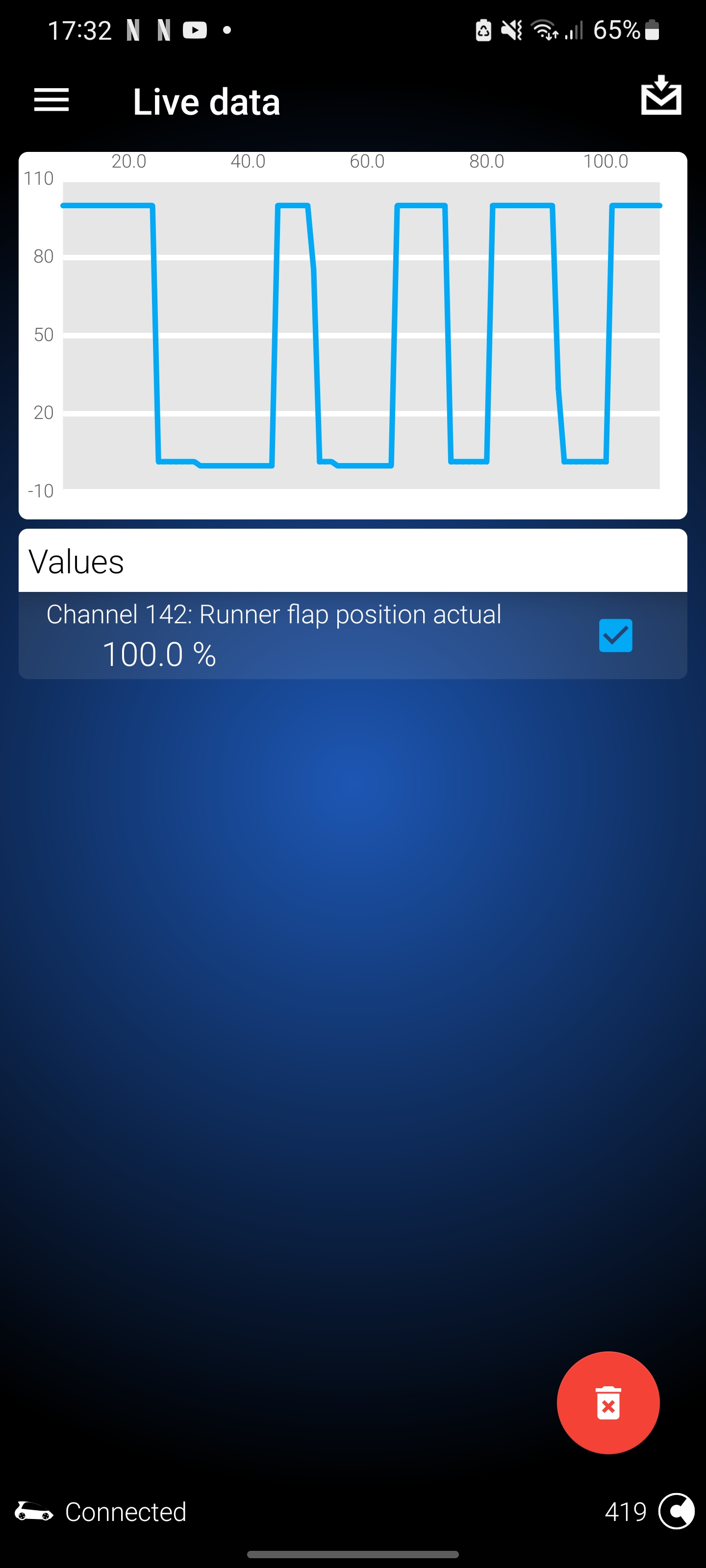 Added piece of mind that the system is working as intended! It's so smooth now I guess sometimes you can question if they're moving at all!
Thanks again ?