Finished off the work on Audrey today - I borrowed my friends DeWalt 18v grinder to cut the nuts of the track rod ends as both of them would not undo without the threads spinning. Luckily the grinder is such a good tool it was easy to make quick progress: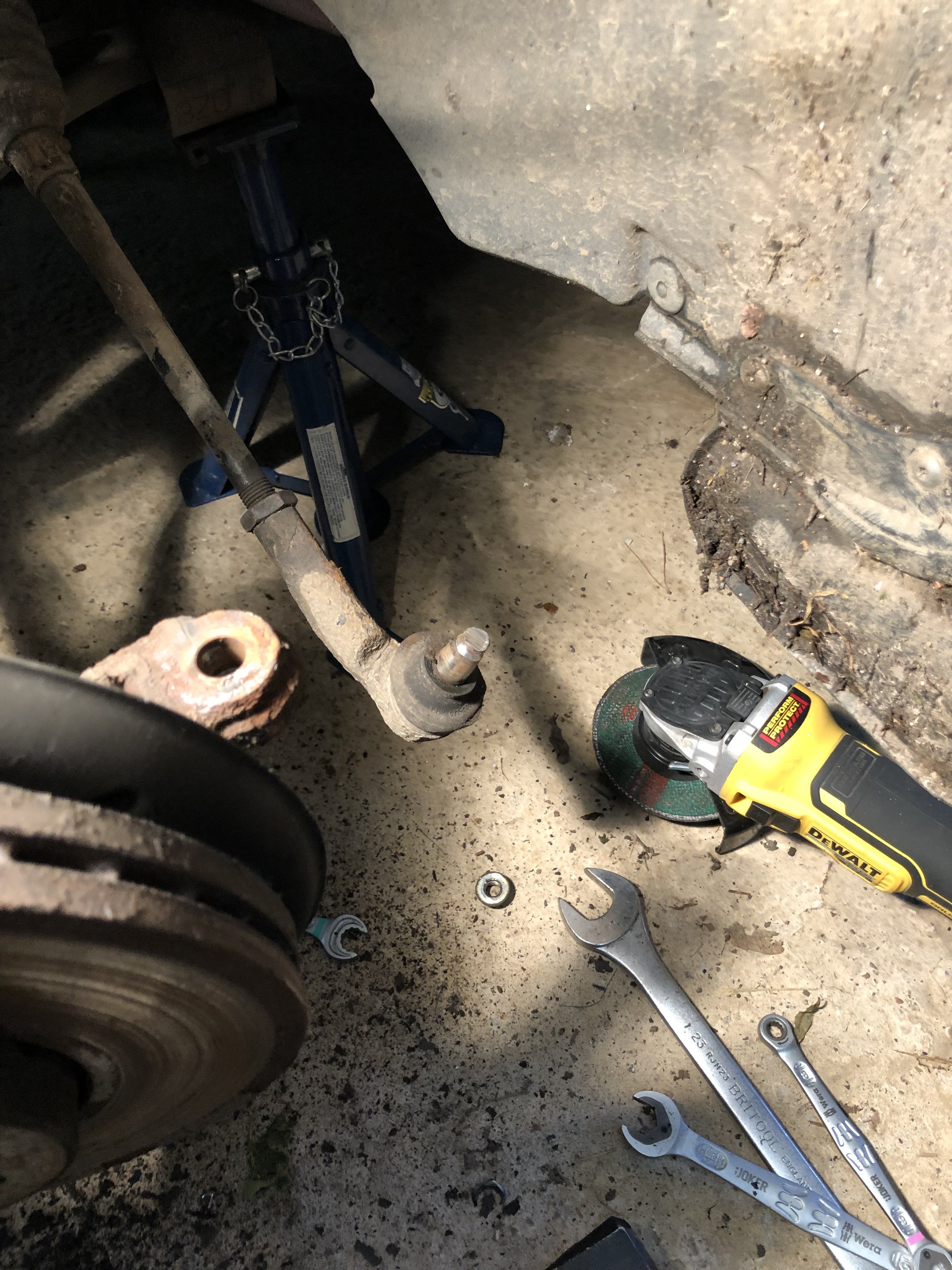 Here are the old parts - if you look carefully then you'll see the MOT failure based on the split rubber boots was fair:
No picture but I pulled out Audrey's winter wheels & tyres out and fitted them instead of putting the summer tyres back on, even if it's a little early! My rationale being I probably won't see the car for a month or two and the temperatures here in early mornings are already getting pretty chilly!
So, ready for the retest and to have the tracking reset and all good.
EDIT: Forgot to mention two elements to finish this job off:
One was what a pleasure the Audi air compressor is to use - Such a great design with the little valve by the gauge to bleed off any excess air - in fact the least favourite aspect of using it is getting to it under the driver's footwell cover, as getting the rubber mats out, the carpet up and the cover off is a bit of a faff I find.
The second was the satisfaction of replacing both LED bulbs in the rear passenger overhead light unit with new, thereby curing the flickering that has plagued it since I acquired the car - such a simple job, I had missed the tiny cutout in the lens that enables you to pull just that off without having to remove the whole unit and dismantle it - which of course is what I did before I noticed and then had to get it all back together again!
Last edited: